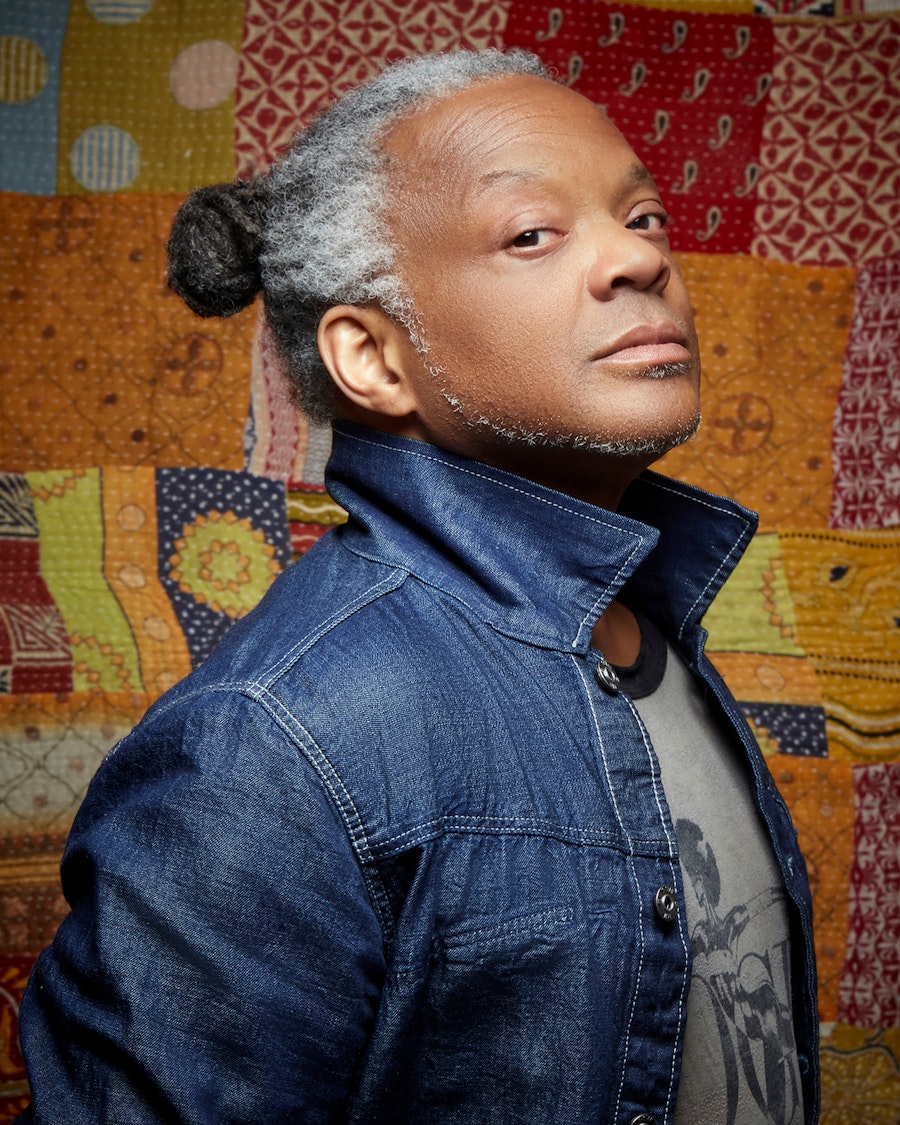 And if Red Hot + Free also happens to be your introduction to Bill Coleman's musical perspective—championing poptimistic earworms through the expert lens of the city's late-twentieth/early twenty-first-century club life and sounds (especially its LGBT+ regions), while exuding what Bad Brains once called "that PMA"—then all the better. Few other dance-music veterans eloquently color the space between the storied NYC figures of the past (Larry Levan and Shep Pettibone), dedicated club lifers (Ultra Naté and Eric Kupper), talented contemporaries (Honey Dijon and Cakes Da Killa), and outsider pop savants (Sofi Tukker and Foster the People). And few others also possess the knowledge, history, and contacts to touch up projects with pop-culture superstars (Billy Porter and Tituss Burgess), a disco comet (Gloria Gaynor), and a global outlook (from the French touche of Alan Braxe to Amadou & Mariam's Afropop). On Red Hot + Free, they are all parts of Coleman's cast.
"I'm a club DJ, but my base as a DJ, as a music lover, is pretty eclectic," Bill says when asked about the overlap of personal taste and the sonic cohesion of the compilation. "Before I moved to New York, I was an alternative music DJ, playing the Smiths, Siouxsie and the Banshees, and Yaz, but would mix in house. So even when I'm spinning club music, that sensibility—things a little bit left of center—still infiltrates my sets. With Red Hot + Free, there's pop if you want it, there's underground, there's a little bit of EDM-ish material (but not going too far). It was really about finding balance and putting it together in a seamless way." 
That balance and knowledge is a product of one of the most varied and Zelig-like careers in the city's dance culture, one that kicked off in upstate New York, the Hudson Valley, where the now fifty-six-year-old Coleman grew up in Pawling and went to college in Poughkeepsie. Music was omnipresent. A high school stint working at a Record World store was an education, first, for him, then, when he became the primary 12-inch singles buyer, for its customers. ("DJs used to travel miles to our store, because we would have everything they wanted.") Being two hours north of New York City meant he was within its radio signal—so he could listen to dance- and Black-music radio stations such as WKTU (and its disco don Carlos De Jesus), WBLS (programmed by Frankie Crocker) and KISS-FM (which featured Shep Pettibone and Tony Humphries's Mastermixes)—and he could feel its cultural gravitational pull (visiting legendary Manhattan clubs such as Paradise Garage and Danceteria). Coleman's parents' reel-to-reel was the site of his first youthful tape-edit experiments.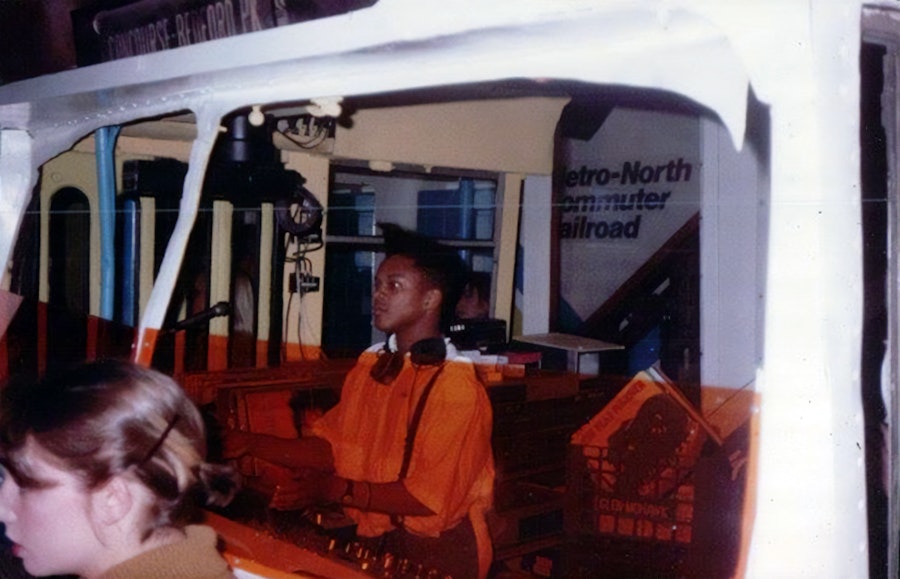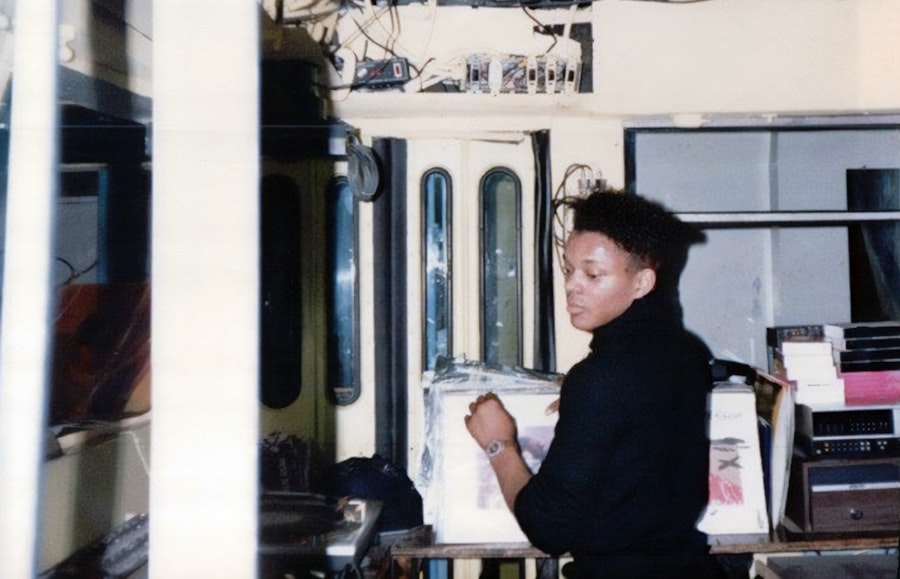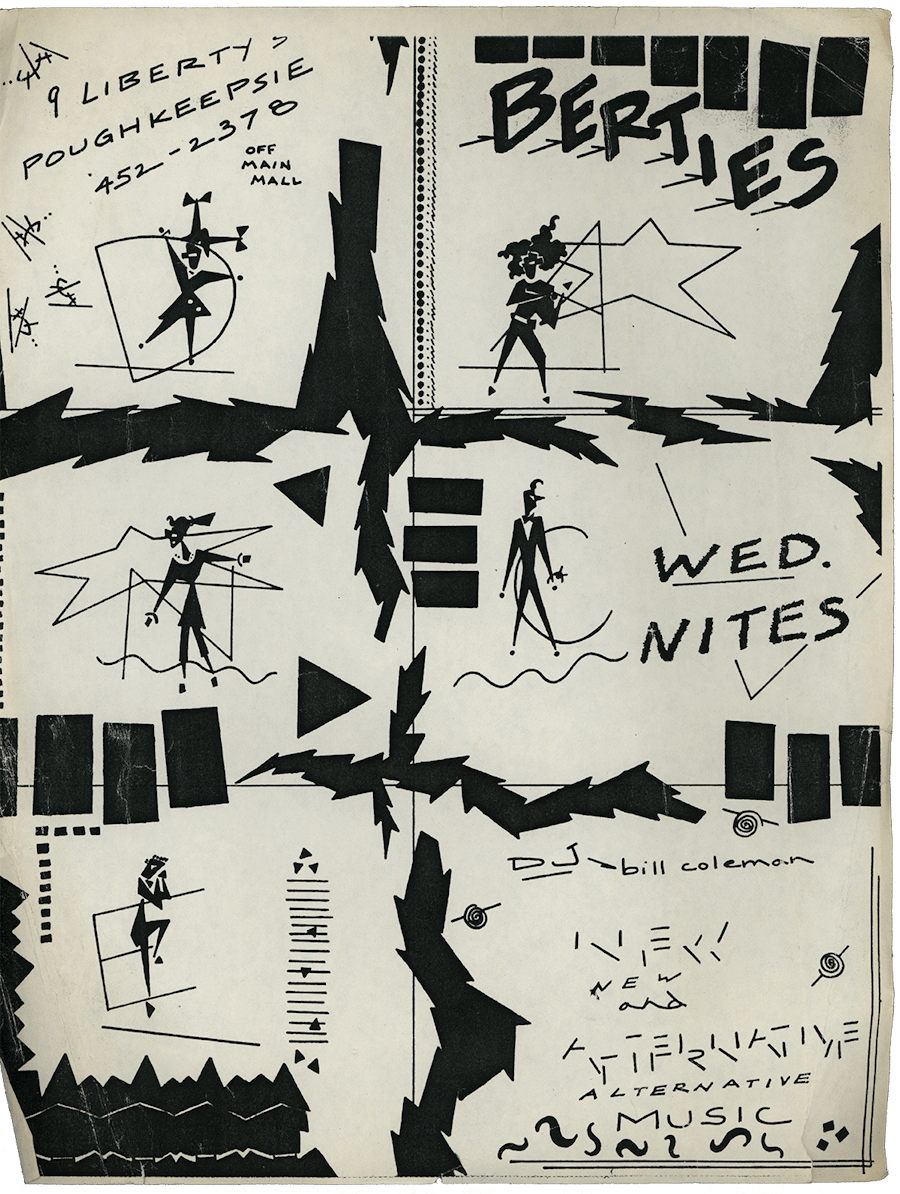 A DJ residency he began in college at Bertie's in Poughkeepsie, the "alternative music" night he cites, was a magnet for the Hudson Valley's "new-wave and punk kids, and gay kids and the area's dancing student bodies." Upon graduation, he scored a coveted gig at Billboard, the music-industry trade publication and chart bible, where he was "territorial rights project coordinator, a very long name for looking up all the information for different songs on a chart." But dance-music columnist Brian Chin and singles-reviews editor Nancy Ehrlich recognized Bill's nascent writing ability, and by the end of 1987, Coleman had their jobs.
Bill describes living in the late '80s on Manhattan's Lower East Side, amid an "amazing" young creative community with an inclusive, encouraging environment. "I felt like I could really do anything, and that's a nice feeling when you're discovering yourself and becoming an adult. The beauty of living in New York is I didn't feel I had to do one thing, like, just be a DJ. I had a lot of interests. And New York is one of those places where I've been able to hone many skills, develop them, and learn from people."
Already DJing, and writing about the city's great club culture, he fell in with a group that included veteran New Yorkers, including the party empress Chi Chi Valenti (of Jackie 60 fame) and her partner, the DJ/producer Johnny Dynell ("they've always been Mom and Pop to us"). Yet Coleman also befriended recent transplants like Wigstock founder Lady Bunny and RuPaul, and their roommate, the producer and future Electroclash impresario Larry Tee ("another forward-thinker, who's very good at not staying put"), growing his circle. In 1989, Bill began managing the acid-house-cum-rave-pop group Deee-Lite, whose global success the following year led him to quit Billboard and start his own company, Peace Bisquit, thereupon the locus for all ensuing musical projects and collaborations.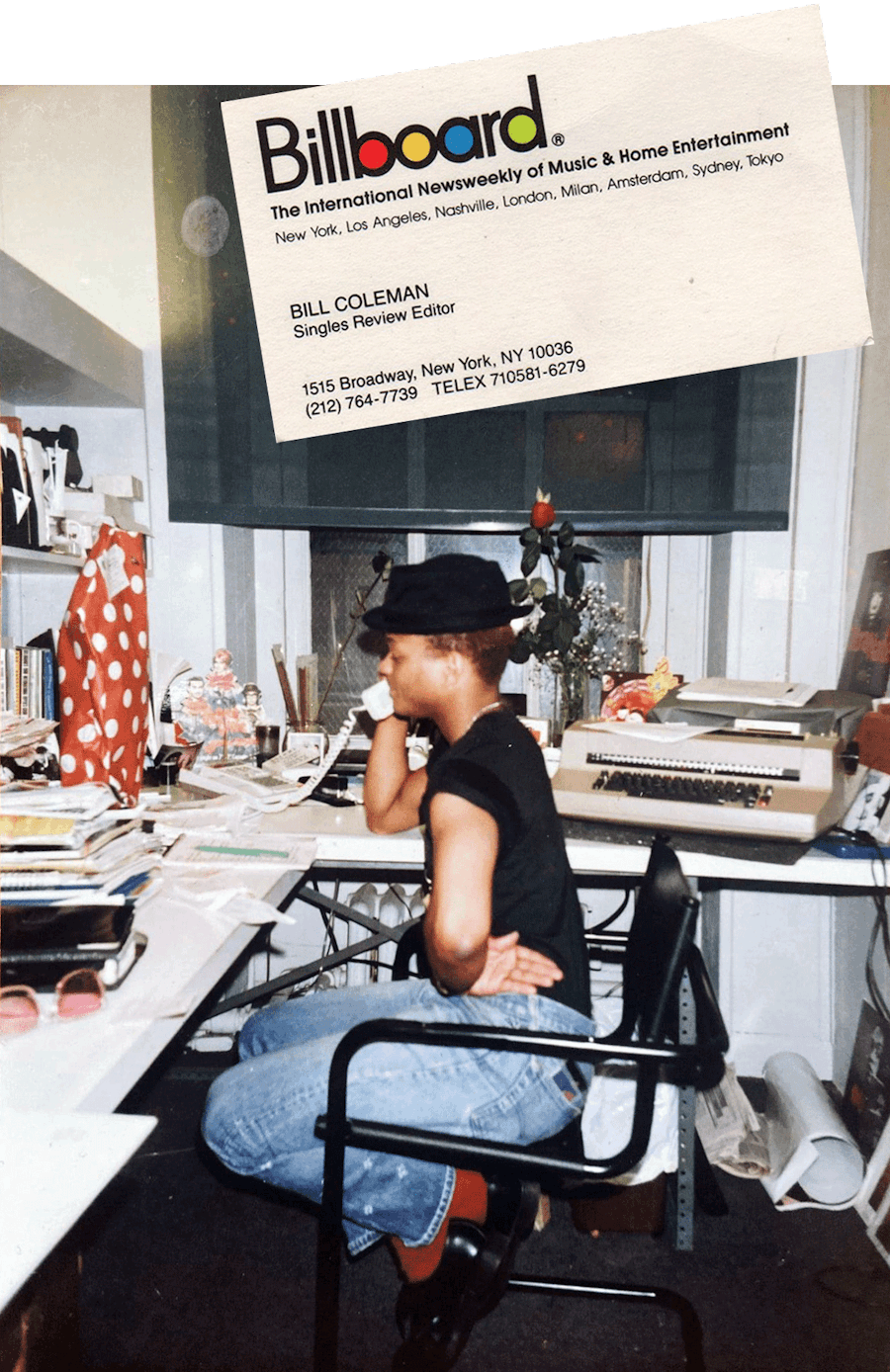 Coleman recalls one auspicious meeting from that time: "I met Bootsy when I was a columnist and reviewer at Billboard and he was promoting the song 'Party on Plastic.' At the label-hosted release party, Bootsy was as nice and cool as you would expect him to be. I'd been a fan for such a long time that it was an honor to review his music and shake the hand of one of the best bass players to have ever lived!" The two stayed in touch, and, in a perhaps inevitable act of kismet, Bill introduced Bootsy to Deee-Lite, who were some of his biggest fans. "They hit it off immediately. Of course, Bootsy would eventually christen the band's flagship song 'Groove Is in the Heart' (along with Q-Tip!) and grace us with his presence in the Hiroyuki Nakano directed music video." Incredibly for the band and their young manager, Bootsy even ended up touring with them. "Imagine this being the first project you discovered and helped get out onto the dance floor and into the lexicon," Bill says. "Couldn't be prouder."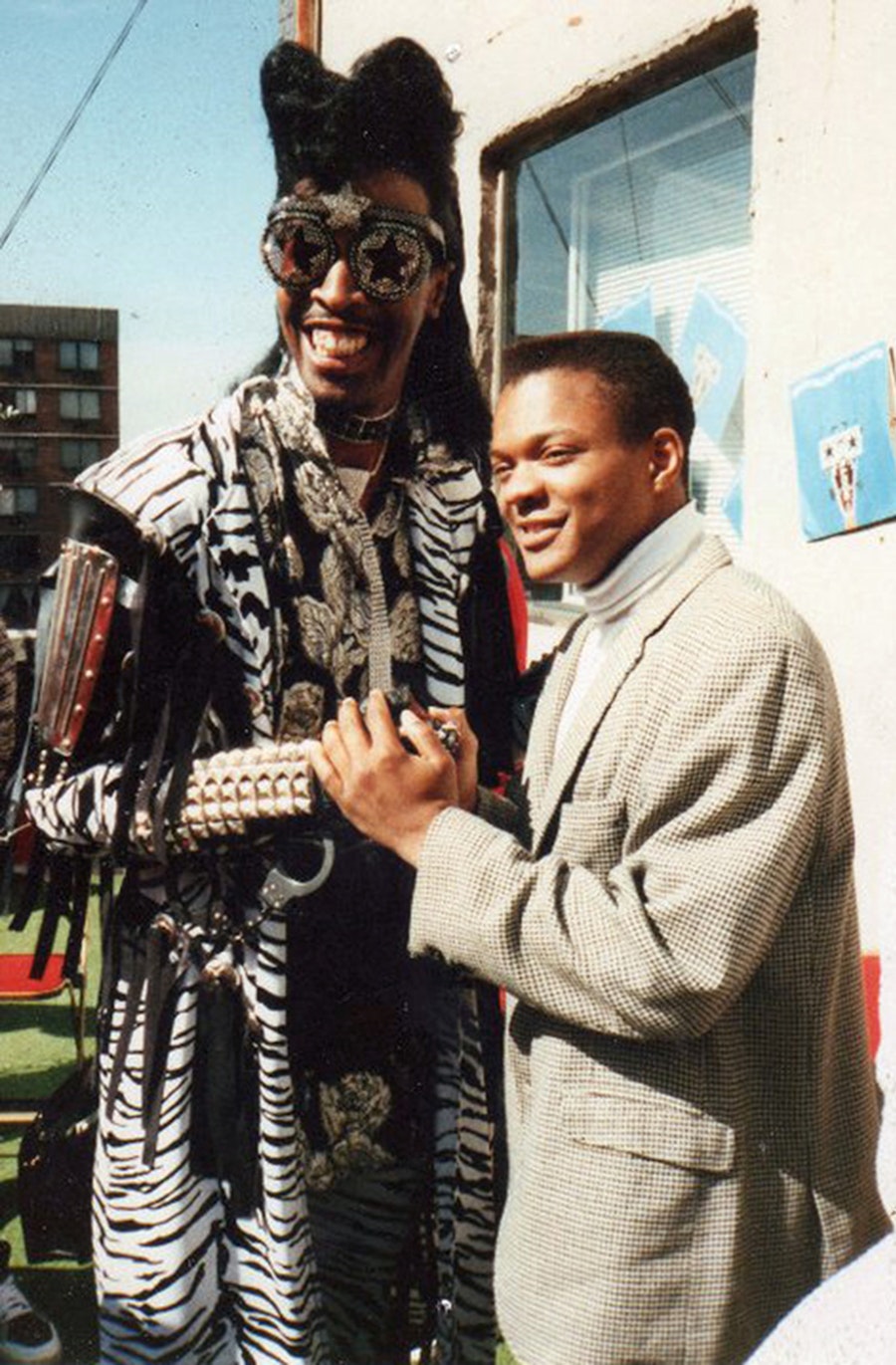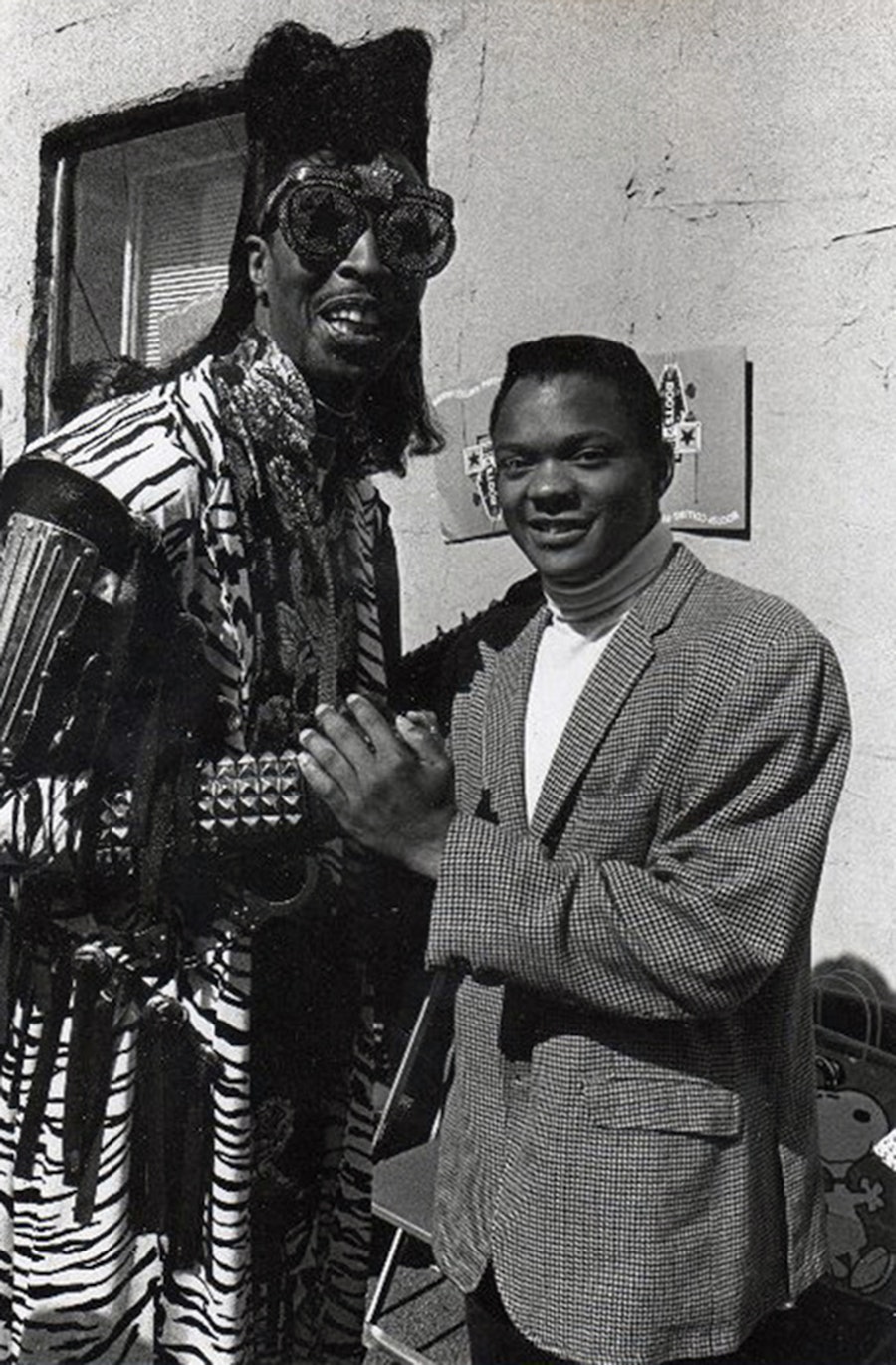 The past three decades for Coleman and Peace Bisquit have included a long scroll of creative (DJing, producing, and remixing music, throwing events) and administrative work (consulting and doing A&R for remix projects, music supervision for brands and films) with a register of A-listers, Fortune 500s, and culture-shifters on which the likes of Beyoncé, Bette Midler, and Nike compete with Ultra Naté, Lizzo, and Alvin Ailey.
Yet for Coleman, it all begins with DJing, which he calls "the cornerstone of this life," and which (when we're not in a pandemic) he practices in predominantly queer spaces like Brooklyn's the Rosemont and the Ritz in Manhattan's Hell's Kitchen neighborhood. (In May 2021, he also kicked off a Friday-night dance-music show on the Sirius XM channel, Andy Cohen's Kiki Lounge.) The foundational lessons Coleman learned on the dance floors of Junior Vasquez's Sound Factory residency or at the Paradise Garage reflect his beliefs about the role club spaces and selectors play in the lives of audiences and the development of personal taste. They can be discerned in the DNA of many Peace Bisquit projects.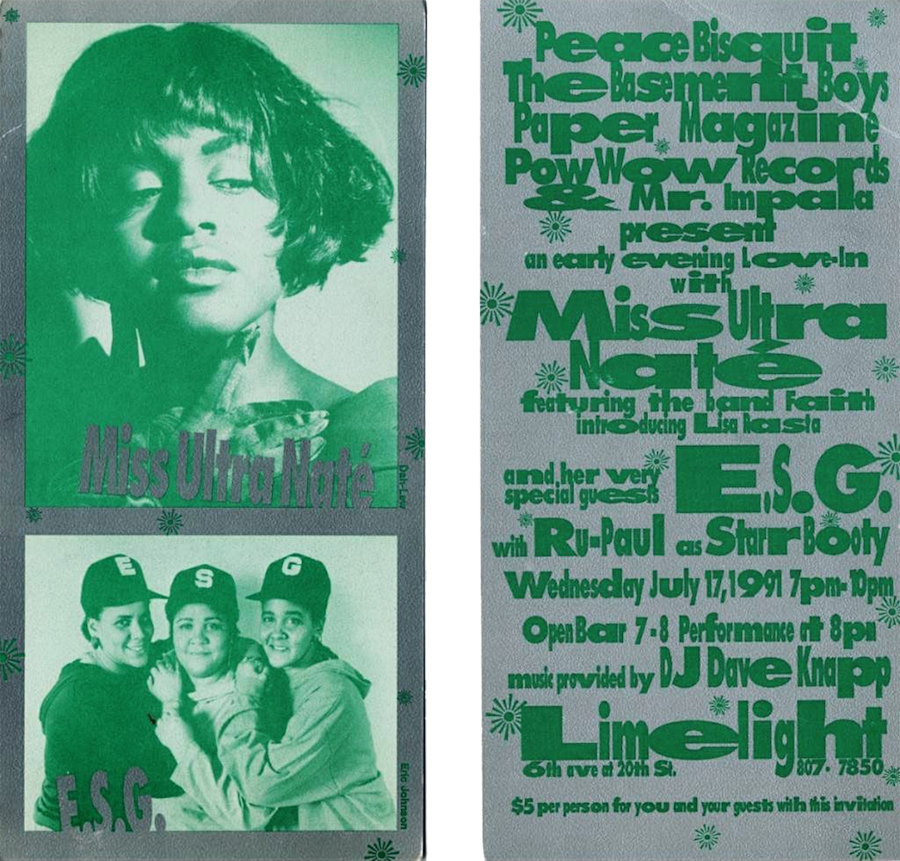 "People talk so reverently about Larry [Levan] all the time," Bill continues, "and a lot of them reminisce about, or play the same five songs over and over again: First Choice, Gwen Guthrie, Grace Jones. What I remember about my limited experience of going [to the Garage] was that he would play anything: Nina Hagen, and stuff that was completely off the rafters, or that you would not expect, or a pop song. He would totally play Janet Jackson's 'When I Think of You' for half an hour and people would be like, 'Why are you playing this?' A half hour later, the floor is crowded. He was like, 'I'm going to make you like this, because I know it's good. You're already thinking that you don't like it 'cause it's Janet, but I'm gonna educate you and let you know that you need to let go of your preconception. And I'm gonna keep playing it until you guys get your asses on the floor.' I always remember those sorts of things and folks like Larry, who were not afraid to clear a dance floor, and [who had] the fortitude to educate us. It might not be something that you immediately get, but that doesn't mean you shouldn't know it. That's always stayed with me when I'm making records with folks, or DJing myself, or putting together a compilation, or working on a soundtrack. If you listen to this compilation and you never heard Pamcy's mix of Vagabon, and then fall in love with it, then I did my job. That's the job!"
The Red Hot + Free job initially found Coleman in 2018 when Red Hot's Béco "Draco" Dranoff and John Carlin approached him about producing the organization's next compilation. Since the 1990 release of Red Hot + Blue, which featured the likes of Neneh Cherry, Sinéad O'Connor, and Tom Waits singing Cole Porter songs, Red Hot has produced twenty original, often instantly classic, thematic albums; and in the process, it's become the music industry's best-known charitable organization in the fight against AIDS. Coleman's first idea was a covers record, so he opened his Rolodex. 
MC Lyte, Sinéad O'Connor, and Bill Coleman.

BIll Coleman at Wonderbar, circa late '90s/early 2000s.

The Kids in the Hall's Scott Thompson with Bill Coleman.

Francois Kevorkian and Bill Coleman at Deep Space for Pride.

Jody Watley and Bill Coleman.

Bill Coleman with Arthur Baker, David Morales, Tom Silverman, Dave Shaw, and others.
Among the first people to respond was Billy Porter, whose Pose-enabled ascendance had not yet begun. After some back and forth, the track they agreed on Porter recording was Juliet Roberts's 1994 vocal house classic, "Caught in the Middle," whose absence from streaming services has not made it as omnipresent as Robin S and CeCe Peniston hits during the latest house-music resurgence. For Coleman, the choice served another purpose, as "a thread to the 1992 Red Hot + Dance compilation, my little nod to Red Hot and the '90s."
As 2019 progressed, the second participant response, from the dance-pop duo Sofi Tukker, changed the compilation's concept. The pair did not want to do a cover, but an original that they could collaborate on with other artists. On the list of potential collaborators was the Mali-based couple Amadou & Mariam, who had previously contributed to a Red Hot project, and who Draco helped bring on board. After a couple of back-and-forths between the two camps, the wonderful Afro-blues-pop groove of "Mon Cheri" was born in early 2020, with Amadou Bagayoko's swampy guitar, Sophie Hawley-Weld's Portuguese vocal, and a heavy bass kick-drum uniting in glorious cross-cultural fashion. 
"So those were the two sort of anchor songs, and then we went into lockdown," recounts Coleman, now laughing. "I don't do well with being stationary. I cannot just Netflix and chill. After the initial freak-out of everyone walking around in hazmat suits calmed down, I had to do something." The task of completing Red Hot + Free turned into what Coleman calls his "pandemic thesis" project, one that, as an artist manager, music and soundtrack producer, remix A&R, and DJ/trainspotter, he was in a unique position to finish. "So let me start making some calls."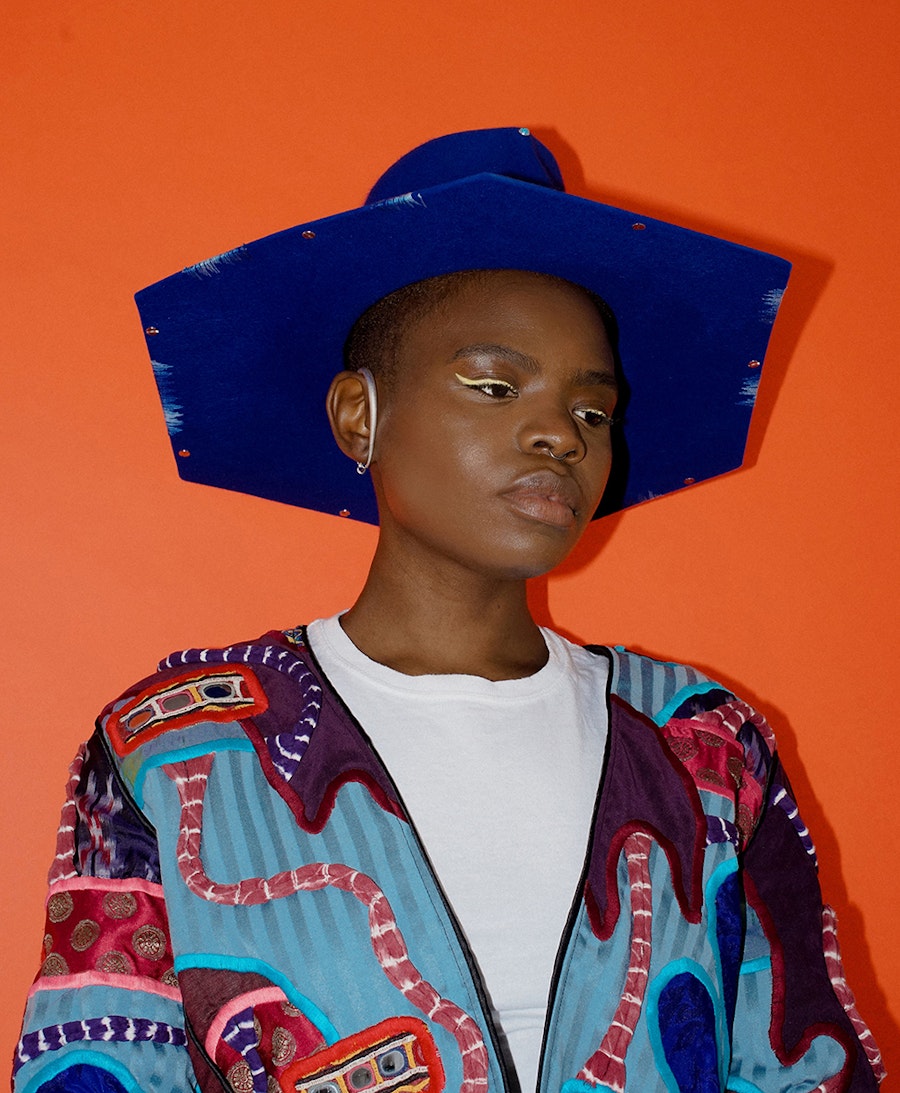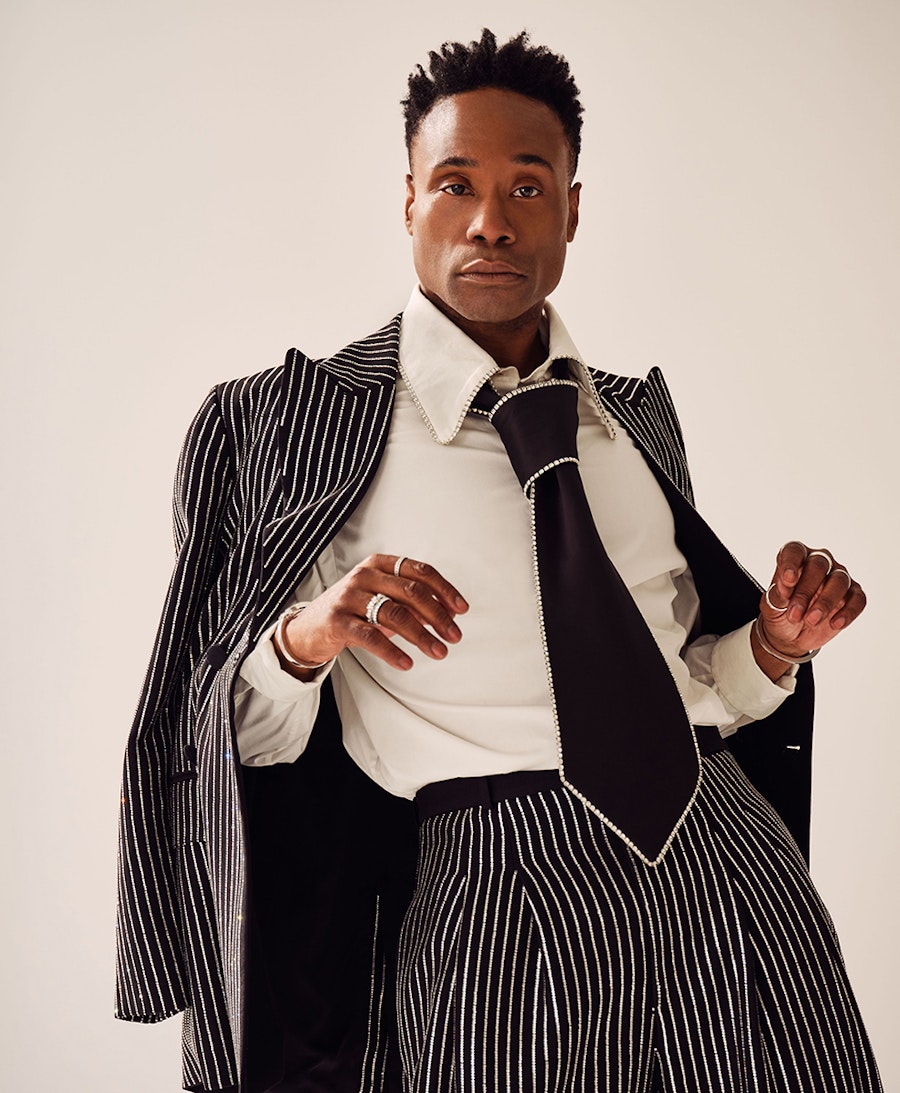 Like a veteran DJ, Coleman approached the task the same way as he would approach "a homegrown, organic mixtape," compiling great songs he knew about but others did not: "I work with Ultra Naté, who had just recorded 'Free,' and had this mix from Felix Da Housecat, which we loved but weren't going to use. Bright Light Bright Light is a friend, and I really loved this song from an album that he just put out. Sam Sparro had put out a new album, and I'd actually done some remixes for him that hadn't come out. So I just grabbed one of those. Then, how can all these disparate sounds and artists work together, make sense, and do so for charity under the Red Hot umbrella? That's when the thematic things started to flow. A lot of the lyrics are about freedom or power, being invincible or overcoming things. So things just started to fall into place as far as that was concerned. 
"It just became a labor of love. Me and my [Peace Bisquit] business partner, Angelo ["Pepe" Skordos] busted to get all the clearances done, all the artwork, the art direction, found the cover art, and you know, literally did everything. This is a very holistic project in terms of finding the talent, working on probably five or six of the tracks…" Coleman, rarely short on words, trails off in exhaustion, and it's understandable. 
More than with most compilations of this nature, one can note his fingerprints and aesthetic choices throughout Red Hot + Free; and, to hear Bill tell it, the influences that stretch back to that initial period of his life.
"The other thing I have to say informed a lot of my productions and remixes and stuff this year was that I listened to a lot of Shep Pettibone," Bill says. "I produce events for Lincoln Center, usually like something around Pride, and last year's event was supposed to be a tribute to Shep. So that's sort of where things started, and then obviously it got canceled. So I went on this sort of Shep Pettibone spree, found all his mixes and made like a six-hour Shep Pettibone mix. When I got into the nuts and bolts of making Red Hot + Free, there was definitely that undercurrent. So particularly when you listen to the Crickets ["Elastic"] mix, that is almost like an homage. He's sort of sitting in the back of my head throughout a lot of the remixes and production informing them."
This then is the secret to Coleman's perspective and continued relevance in a popular dance-music culture that Red Hot + Free serves: a recognition that the way forward is through the past, supporting "new talent coming through" but making sure that "people appreciate that they're standing on other folks' shoulders." Bill has processed the lessons of history, lived through a lot of it, and even made some himself. No reason that there isn't more on the horizon.