It's 11:30 PM on a Sunday night in London in the early 2000s. As a dub siren echoes around a basement veiled in incense smoke and dripping with sweat, a crew of producers in a crowded booth test out their latest dubplates. The music was broken beat and the club CoOp, a dark, steamy, and intense party that became the scene's spiritual home.
Born in West London in the mid- to late '90s, broken beat (aka bruk) was created by a community of producers with their roots in a variety of London's club scenes. Taking influences from jazz-funk, fusion, boogie, spiritual jazz, Afrobeat, and Latin through to the instigators' musical roots in jungle, techno, house, and hip-hop, these pioneers created a new sound defined by syncopated rhythms, heavy bass, and shifting time signatures.
The scene's main players reveled in their underground status, largely circumventing the music press. But despite broken beat being even more of a niche scene than drum and bass before it or dubstep later, it spread beyond West London to influence DJs and producers worldwide. And now, more than twenty years on, the original creators and new-school producers are coming together to take the sound forward.
One of the main pioneers is IG Culture (Ian Grant), who released the first record to be tagged broken beat as New Sector Movements back in 1997. As cofounder of Selectors Assemble with Alex Phountzi, IG is now at the forefront of the new movement. "The collective energy is there still, but we are now trying to build an infrastructure around that to convert the energy into results," says IG the morning after Selectors Assemble's monthly show on Worldwide FM.
The West Londoner's musical foundations were in sound-system culture, but it was through hip-hop that IG became known. As one half of Dodge City Productions, he went from bedroom beatmaker to major-label artist on Island Records' subsidiary 4th & Broadway. But by the mid-'90s, IG was retreating back to the underground. "After the first experience with a big label, I basically realized that I didn't really have a clue how the game works. Obviously, I knew that I had a lot to learn," he says. "So I basically started from scratch and spent the next few years learning my craft."
This period of transition saw IG scouring record fairs for inspiration for the music he would make next. "I was buying everything from Fela Kuti to Sun Ra, to African Fuji music, to jazz on labels like Strata-East, and lots of Latin. I was also listening deeply to a lot of Herbie Hancock's Man-Child LP, all the early George Duke fusion stuff, and Roy Ayers Ubiquity," he says. "Obviously, hip-hop was a big influence on my production, and a lot of the jazz came from those hip-hop roots and from the crate-digging at the record fairs. I was still using [the same] kit that I built hip-hop tracks on, like the SP-1200 drum machine, but there wasn't a strict formula for these early tracks. They were experiments. The grooves I started doing were just my idea of how those African and fusion beats dropped on the records I was getting into, using the sampler and all the old vintage keyboards I had." Although the influences came from records from the 1970s, the results were anything but retrospective.
The home for the futuristic tracks born out of these experimentations would be a new label going by the name of People. It was set up by Mike Slocombe and Spencer Weekes to release a house 12-inch by Electric Soul, one of the aliases of Ladbroke Grove producer genius Phil Asher, who tragically passed away earlier this year. "At this time, we'd see Phil and [Asher's Electric Soul production partner] Luke 'Duke' McCarty a lot, as they were working in the next street and were doing some really cool stuff," says Slocombe. "I mentioned to Phil that me and Spencer were thinking of setting up a label, and he immediately said they'd do something for us. That became [Electric Soul's] 'Wateva... / Je Me Souviens' 12-inch."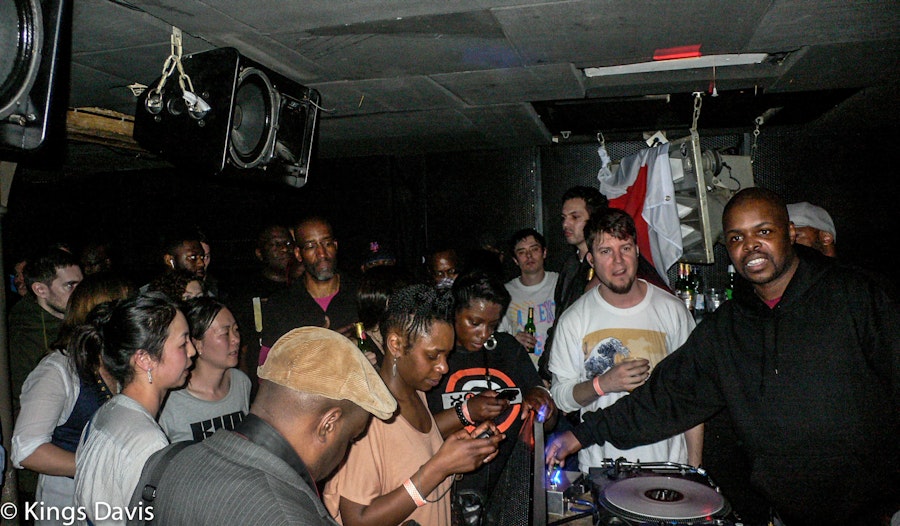 Around this time, Slocombe had been talking to his old friend IG about the possibility of IG recording some tracks for this new label Slocombe was setting up. "IG was adamant that he didn't want to make house music," says Slocombe. "He came back with this demo of four tracks that just blew us away; they were just very different to what else was around."
The demos included "Groove Now," "Voonga Vonge," and "My History" (cowritten by and featuring Bémbé Ségué, aka Kate Phillips, whose vocals graced many a broken beat classic), rhythmically complex tracks that defied categorization. Released under the name New Sector Movements, they were the first in a cascade of releases on People in 1997 and '98 featuring this new, yet-to-be-named sound from producers working under an array of monikers. "We were all in creative mode at the time and were coming up with all these personas and characters," says IG, whose own aliases on People included Likwid Biskit, Quango, and Son of Scientist. "It was just about having fun with it and following in the footsteps of some of my heroes, like Leroy Burgess, who came out with all these different pseudonyms."
Another early pioneer of broken beat working under numerous names, but best known as Afronaught, was Orin Walters, who began by making Chicago-influenced house tracks on his own Mousetrap Records label. This included Spank Da Monkey and Blak 'n' Spanish with Phil Asher, who, as well as being a pioneer in London house music, was one of the pivotal figures in broken beat. "Around 1995, I just became really disillusioned with everything," Walters told me in 2018. "At the time, I was looking for something new. Then Masters at Work's 'The Nervous Track' came out, and that was it," Walters said of the Kenny "Dope" Gonzalez and "Little" Louie Vega production released under the name Nuyorican Soul. "'This is the sort of house music I want to hear.' After that, my productions started changing, and I went from doing 4/4 house to using new rhythms and breakbeats." Records followed like "Bring Me Down" by Soul Tuition (with multi-instrumentalist Kaidi Tatham, whose mark was on many of those early broken beat records), released on People as the follow-up to "Groove Now." 
Walters was one of many producers who heard the future in the rhythms of Louie Vega and Kenny Dope's game-changing classic on Nervous Records. The track was conceived in the early '90s after Louie and Kenny walked into the jazz room at the Southport Weekender festival in the north of England and saw jazz dancers in suits tearing up the floor. Back in Bass Hit Studio in New York City, they replicated the moves of the dancers with the syncopated rhythms that would become the foundation for this new musical movement.
It was Orin Walters who signed Alex Phountzi's first track ("Jus' a Vibe," recorded with Paul "Seiji" Dolby under the name Disorient) to his Mousetrap label. Soon after, they joined forces with Kaidi Tatham as Neon Phusion, going on to record the pivotal broken beat LP The Future Ain't the Same as It Used 2 B, released in 1999 on the Laws of Motion label. "Meeting Kaidi raised the bar for what was possible musically at that time," says Phountzi. "He was coming from a live background but was really up for trying stuff on the kind of beats we were working on."
From New Sector Movements and Soul Tuition to Misa Negra, with Daz-I-Kue and a host of other People-related projects, Tatham had the jazz licks to offset the rawness of broken beats. Mike Slocombe realized early on what a talent he was. "I'd heard him play keyboards and he was incredible," he says. "And now he was telling me that the flute was his first instrument. But Kaidi, yeah, he was just like some kind of mad genius."
IG Culture's collaboration with Tatham under the name Likwid Biskit became one of the most left-of-center broken beat projects. Debuting in 1998 on People with "Complete Worries / Senõr Yesterday (Sick to My Stomach)" and releasing an incredible anthology showing the depth of their work in 2017, they took references from Sun Ra, Fela Kuti, Headhunters, Lee Perry, Lonnie Liston Smith, Carl Craig, and Dilla to create abstract space jazz that still sounds like the future today.
With Walters and Phountzi, Tatham was also one of the founding members of Bugz in the Attic, the sprawling West London music collective. "Orin was already working with Daz-I-Kue and Scott 1200, so he was the driving force in bringing us all together," says Phountzi. "Seiji was working with Mark Force releasing music with Reinforced Records [4hero's drum and bass label], which is how he became involved with us. So everything just came together."
Alex Phountzi credits London's eclectic club scene of the time as one of the important building blocks of bruk. "At that time, there were lots of smaller, 'heads' kind of nights going on like [drum and bass nights] Metalheadz and Speed, Paul 'Trouble' Anderson's [house party] the Loft, and Gilles [Peterson's] very eclectic Bar Rumba night, and they all had a lot of influence," he says. "Orin knew IG and he was playing us the early New Sector stuff that he was working on with Bémbé Ségué, which was really inspiring. There was also the influence from the Reinforced Records crew, obviously Marc Mac and Dego but also Domu and Nubian Mindz. Then you had Seiji and Mark Force, who were kind of between the two."
In the early days, broken beat was a scene with no name as producers reveled in their collaborative experimentations. "We were just releasing records that sounded good to us," says Slocombe. "Broken beat was never one sound, and it all depended who was making it, as everyone came from all these different sides." Alex Phountzi remembers first hearing the tag for this new music: "The term broken beat had started being used by Phil Asher as a way of describing the syncopated style that was developing; but at that time, it wasn't a genre as such," he says.
Every scene needs a home, and for broken beat, it was CoOp. The party that became a breeding ground for this new music grew from an LP project called CoOperation that brought together key players in this supportive DIY scene. Founded by IG Culture with Orin Walters and fellow members of Bugz in the Attic, along with Phil Asher, Dego of 4hero, and producer Demus, CoOp started life in the basement of the Velvet Rooms on Charing Cross Road in the West End of London.
It was at the Velvet Rooms, well away from the eyes of the music press, that broken beat was allowed to gestate. "A lot of those records were created specifically for the club, and that was very important, and also knowing the crowd were open to new things," says IG who fired up the dance floor as de facto MC for the night. "The music got advanced quickly around the Velvet Rooms days. Those early days were so abstract and experimental. It was like we had all these vibes around us at CoOp and people open to this new music, so let's just try new things."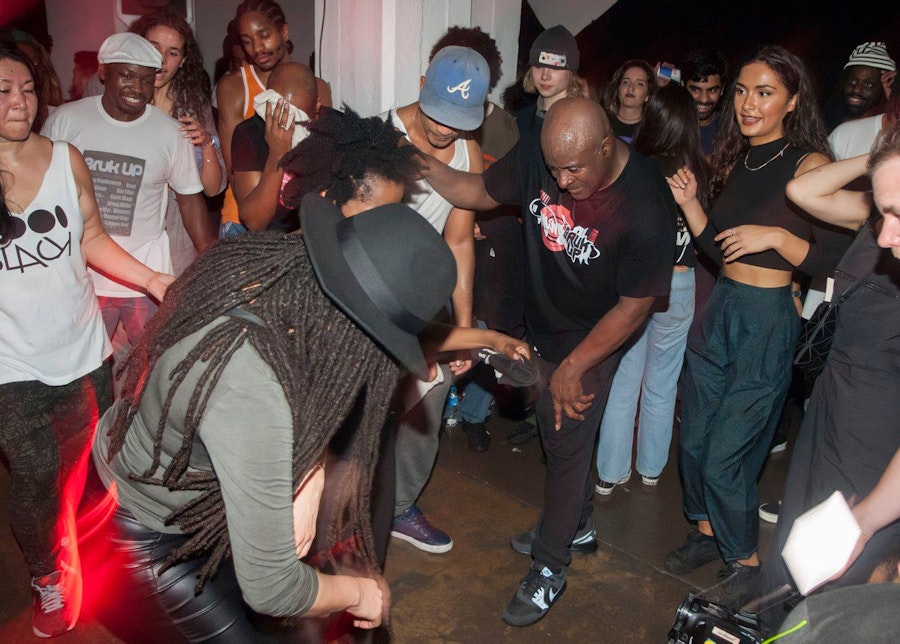 With echoes of the Jamaican sound-system traditions,  became a testing ground for dubplates and alternative versions. "We were all in factory mode, doing remixes on many different labels and trying to improve on the last production, so we had no choice but to get really good really quickly," says IG. Phountzi was there in the booth testing out his own productions. "It was really exciting, because up until that point, there hadn't really been any regular place to go and hear the music that was being made. Suddenly, we had a home, and the music was getting played in DJ sets," he says.
Goya Distribution became an essential hub for the scene, responsible for the distribution of People Records and a host of new imprints that promoted this new sound, like IG Culture's Main Squeeze, Dego of 4hero's 2000 Black, Archive from Italy, and Visions Inc of Switzerland. Set up by Mike Slocombe and Spencer Weekes in 1997 after working together at Global Distribution, Goya was located in a basement of the Saga Centre, Ladbroke Grove, in a building where Trojan Records' manufacturing plant once operated.
With the adjoining studios of IG Culture, Alex Attias, Noel Watson, and later on, Bugz in the Attic, it was a meeting place for different musical minds and an incubator for future CoOp anthems. "From a creative point of view and a place for sharing ideas, Goya was very important to the direction of the music," Slocombe says. "It also became an important hub for people to meet and to exchange ideas." With Phil Asher and Luke McCarty working on their 
Restless Soul Productions around the corner at Buspace Studios, there was a palpable creative buzz around this corner of West London during the early 2000s.
While the music might have been new, many of the producers behind it were veterans of London's clubs bringing their own spin on the sound from their various backgrounds. "I think all these different strands brought a real depth to the scene," Slocombe says. "You had IG from sound-system and hip-hop culture, then you had Phil Asher, Orin Walters, and Noel Watson from the house side doing their off-kilter Latin Nuyorican Soul sound. Then you had people like Dego and the younger drum-and-bass guys from Reinforced like Seiji, Domu, and Mark Force; and also from the jazz side the likes of Demus [producer of Young Disciples]. So, I think, to begin with, people found it hard to pin down."
Alex Phountzi provides some insight into the commonalities of such a diverse scene. "The different influences were key, but I think there was a common thread… At the heart of it, we were really inspired by older stuff like the soul, boogie, funk, jazz, and reggae but also the contemporary electronic stuff," he says. "Collectively, we all gave each other the confidence to try out new ideas and have fun with it; we had a ready-made audience between ourselves in the studio, and that all helped."
With so many interrelated projects and collaborations, there were no genre boundaries confining what direction the music would take. "In the early days particularly, people were really into going off and doing different projects and playing on each other's stuff," says Slocombe, "which, for me, was the most exciting time really, because different things were coming out of it."
By the early 2000s, broken beat had tentacles reaching across Europe and even to America, most notably through Madlib's DJ Rels project. The global community was formed in large part thanks to Goya and CoOp. "Although it was still relatively small, it became a global scene with like-minded people drawn together," says Slocombe. "You had the Jazzanova boys from Germany, Archive [home to many of Domu's productions] and Neroli from Italy ran by Enrico [aka Volcov, and] Visions Inc Switzerland with Alex Attias. And when they came to London, all those people would come into the office and to the club. They were all doing similar things to what we'd done with People, so it was a really exciting time."
At the turn of 2000, Bugz in the Attic set up the Bitasweet label, releasing their own and others' music from the collective's many monikers. Bass-rumbling broken bombs like "Loose Lips" by Seiji (Paul Dolby), "This Ain't Tom n' Jerry" by Cousin Cockroach (Dego), and DKD's "Future Rage" represented a shift to a tougher sound that reached back to these instigators' drum-and-bass roots.
This coincided with CoOp moving to its new home at Plastic People in Shoreditch, East London. The club's low ceilings, minimal lighting, and serious bass-heavy sound system was tailor-made for the rawest of broken beat. "I think the sound changed to suit the club," says Slocombe. "The early days at Velvet Rooms were far more eclectic, while over in East London, it became much more about what everyone thinks of as broken beat. But still, to have a small intimate club for the heads going off every Sunday night was incredible. I can still feel the energy now."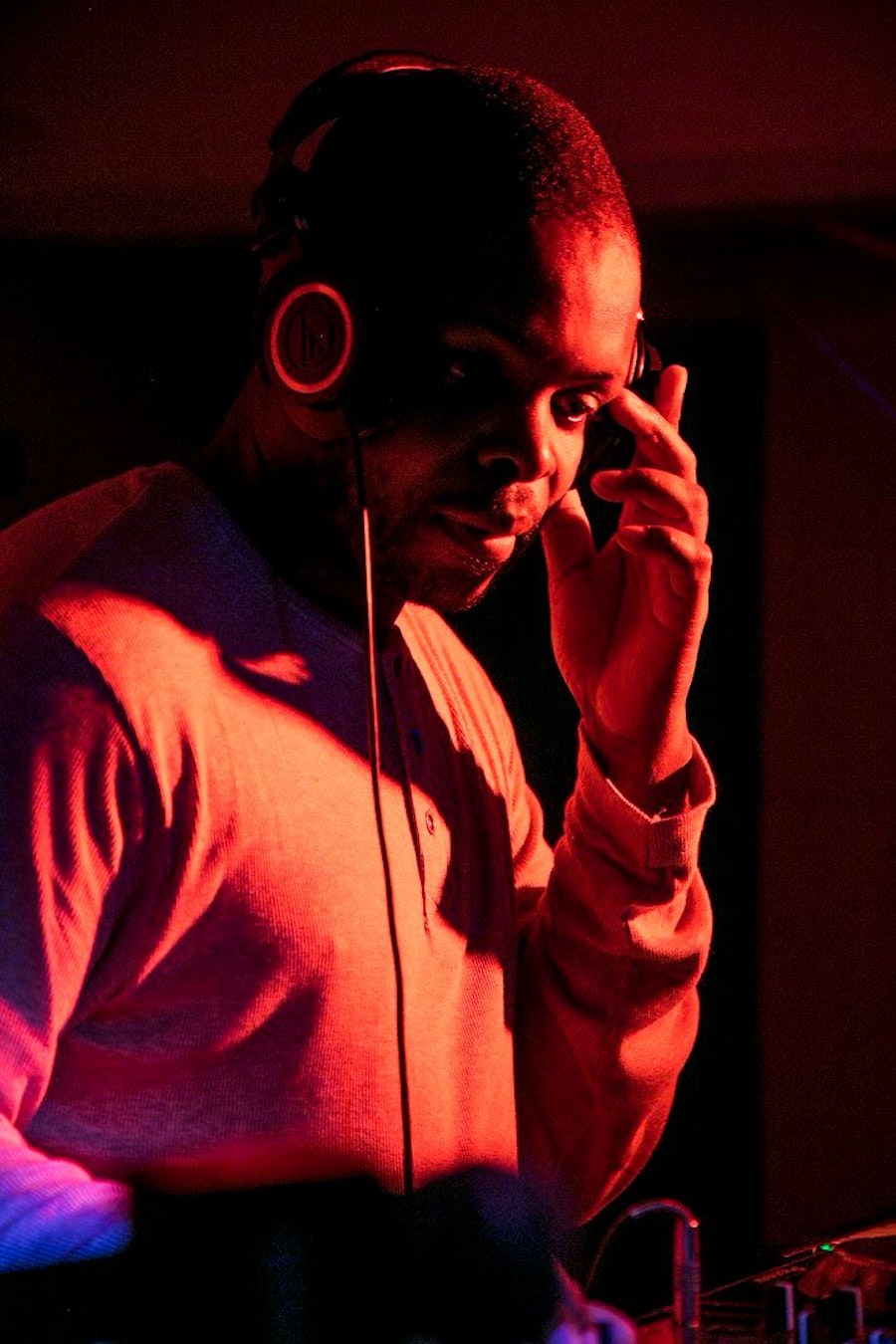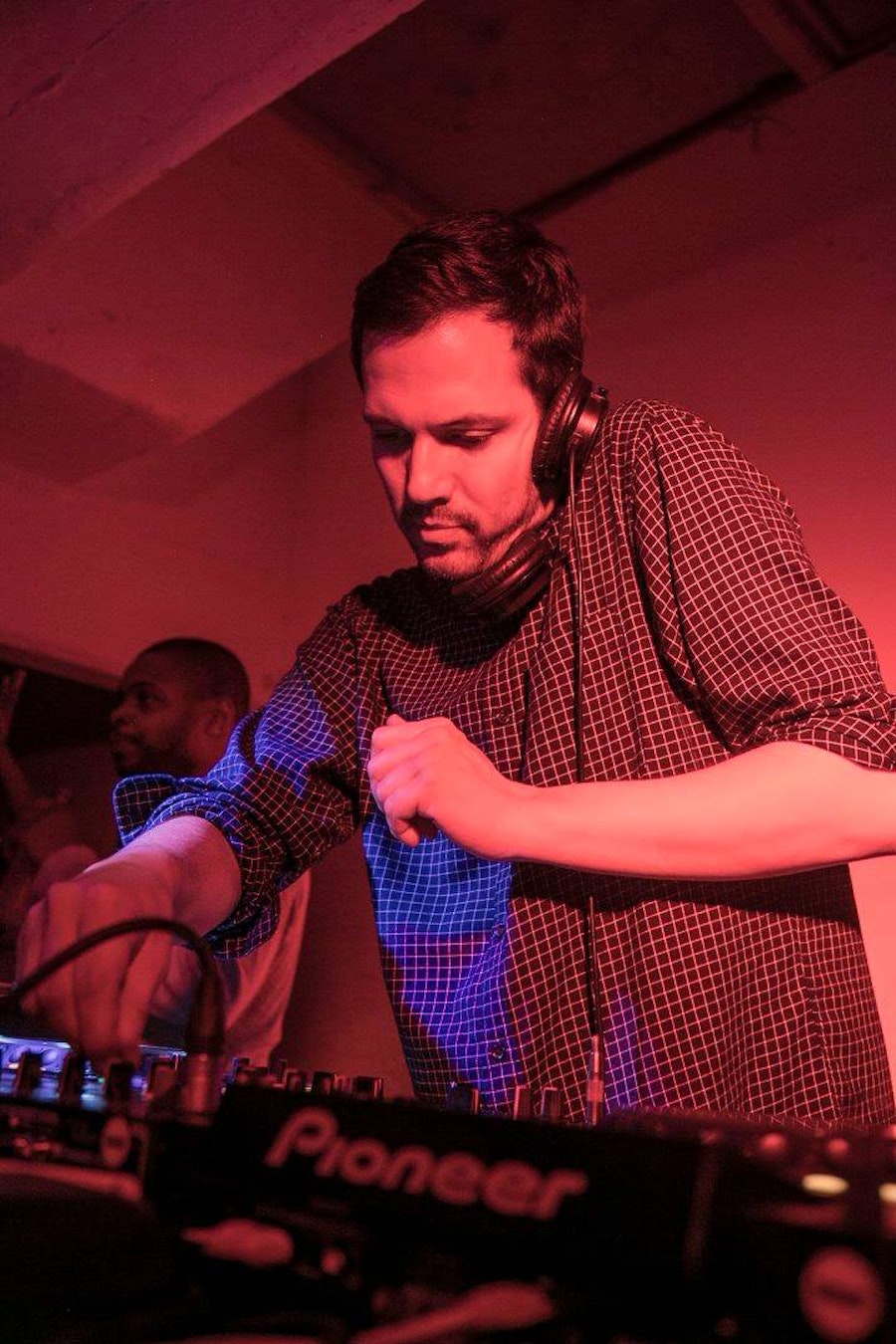 With dubplates created to suit the environment, Sunday nights at Plastic People became even more intense. "I think when the night moved to Plastic People, it took on a whole new importance, as the sound was on another level," says Phountzi. "In some ways, you could argue that it changed the way people were making records, as we wanted stuff to get played, so they became a bit more DJ friendly—so really made with the dancers in mind." Step inside CoOp during the early 2000s and you would be met by some of London's fiercest jazz dancers and footworkers as IG chanted on the mic: "It's a CoOp thing, it's CoOperation—if you ain't here to dance, you can go home now."
Apart from Bugz in the Attic's single "Booty La La" reaching the Top 50 of the U.K. Singles Chart, the closest broken beat got to infiltrating the mainstream was through New Sector Movements being signed to Virgin for the LP Download This in 2001. But the sound never went away, and in 2015, a CoOp collaboration for Boiler Room linked the originals with new-school DJs and producers. "It was the first CoOp party in years, and people were hungry for it. A lot of the original crew came out [as well as] many new people wanting to see what bruk was all about… The session was heated," says IG. "It was a chance to show what would go down at the original parties," adds Phountzi, "as I'd felt there was this misconception that the bruk thing was overly complex music that people didn't really rave to, so it allowed us to set the record straight. And from those sessions, the Selectors Assemble started to develop alongside the CoOp Presents label, which was set up as a new platform for the music."
One of the new-school members of the first Selectors Assemble project was Henry Wu (Henry Williams aka Kamaal Williams). "I remember first hearing Kaidi Tatham at a Jazz re:freshed [West London jazz session], and that was a real game changer for me," says Wu. "That was when I started to really hear the roots of broken [beat] in Latin, jazz-funk, and boogie." In both the pivotal future-jazz LP by Yussef Kamaal, 2016's Black Focus, and Kamaal Williams's follow-up, 2018's The Return, the sound of broken beat has been an important part of this mix. Wu has also recorded a host of broken beat–influenced, jazz-inflected records for labels like 22a (the South London label founded by saxophonist and flautist Tenderlonious aka Edward Cawthorne) and Alexander Nut and Sam Shepherd's Eglo Records, two of the imprints indebted to West London's underground scene of the early 2000s.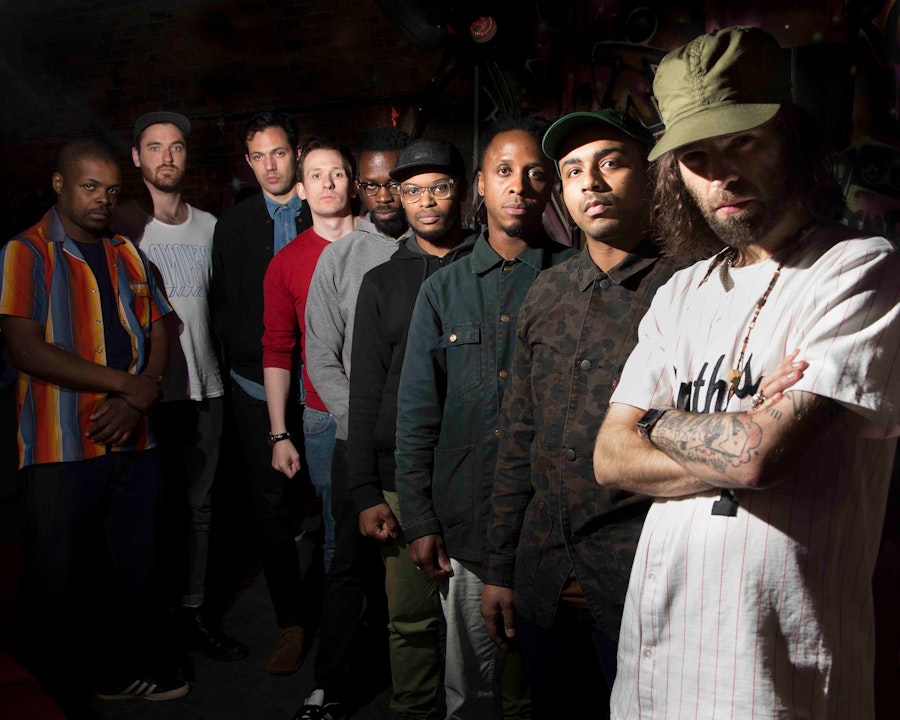 Other participants on the first Selectors Assemble sessions, alongside IG Culture and Alex Phountzi, included both Alex Nut and K15. The LP that grew from those sessions was the first release on the CoOp Presents label in 2017 and really signaled the beginning of the broken beat renaissance. But don't try to call it a revival to any of those involved. This is music of the future, as broken beat has always been. Check the grime-leaning "Substance" by Henry Wu (remixed by IG Culture and Alex Phountzi) or any of the progressive productions of IG Culture and Alex Phountzi's NameBrandSound.
The NameBrandSound collaboration began in 2014 with the Nowadays Pressure EP. "We had both been inspired by some of the different sounds that had been emerging, like U.K. funky and a lot of the other styles emerging around at that time, as well as juke and footwork," says Phountzi. "As it progressed, we started bringing the tempo down and trying some of the new sonics in a style more similar to bruk—we were calling it brukworx. Initially, we tried something that was perceived as being totally removed from what we were known for, but it allowed us to come back and approach the bruk stuff from a new perspective."
Whether producing bass-bin-shattering tracks as NameBrandSound or dropping Afrofuturist bruk fusion on his Likwid Continual Space Motion project, IG is as forward-looking today as when those early People 12-inches first appeared. "I personally am still excited now, thinking about what we created, and still create," he says. "I dropped the LCSM album [Earthbound] last year and tapped right back into that energy, so I believe I am doing some of my most accomplished music right now." The LCSM is a typically collaborative affair for IG, featuring members of London's cross-generational jazz scene as well as young blood from Selectors Assemble like Wonky Logic, the Leeds-based producer who appears on the latest CoOp Presents LP, Plug One.
Also featuring on Plug One is EVM128 (Clifford Luke Meads) whose tropical bass track "Gamma Riddim," from 2018's Selectors Assemble Volume 2, showed how multifaceted the bruk genre now is. "Bruk is an attitude and a production approach. It can come in many forms, it's not one-track-minded like some genres," says Meads. "Bruk allows creative freedom within it and can show its face in many forms yet still be recognized as its own genre due to its syncopated rhythms. It's a U.K. heritage sound, and it is as significant to dance music culture as garage, grime, dubstep, or U.K. funky."
Originally from Bristol, Meads soaked up everything from boogie and soul to garage and jungle before getting the broken beat bug in the early 2000s while running a streetwear store in London's Soho. "I was introduced to it by the guys at Reckless Records who said, 'You have to hear this new sound.' It was so different. I was coming from a hip-hop and jungle background, and bruk just made perfect sense," he recalls.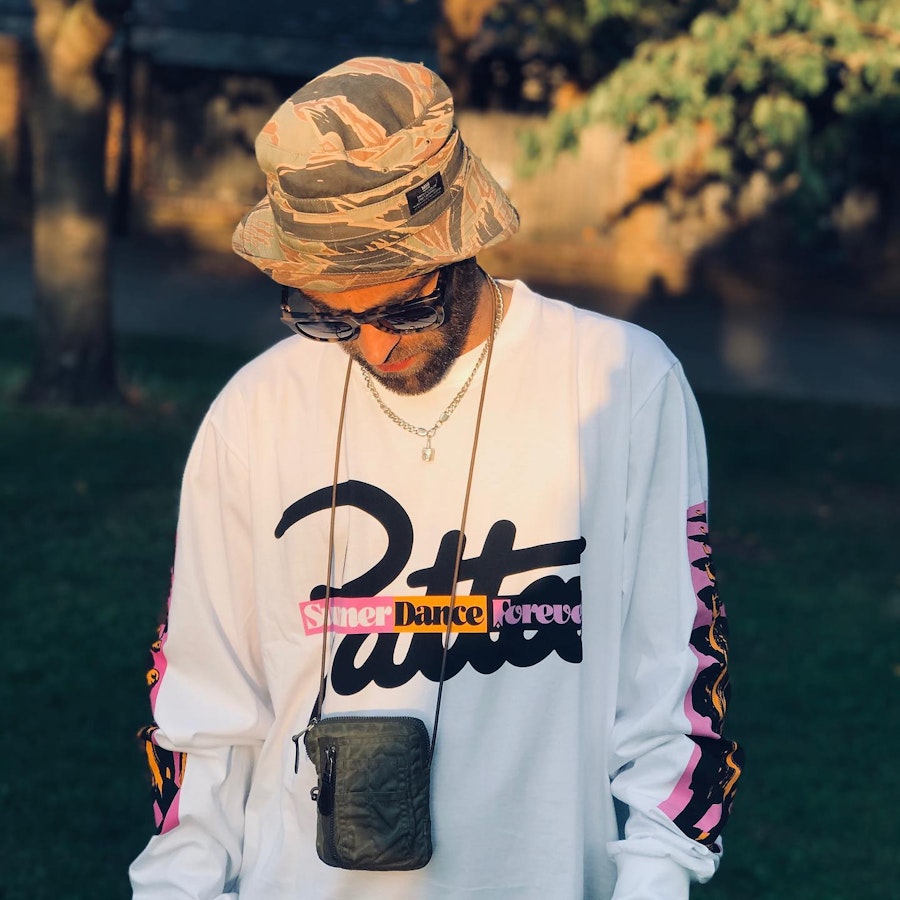 Like many young future broken beat makers, his first visit to Plastic People was a revelation. "When I first set foot in CoOp, I was in awe. It was a dark room with a red light and massive sound system, and I was instantly hooked," Meads recalls. "I'd never felt energy quite like it. It was so fresh for me at the time. Jazz dancers would be throwing it down on the dance floor in a circle like b-boys. Sirens from the noise box behind the DJ booth would be going off, incense was burning smoke through a red light. It was different to anything I'd heard or seen. I was hooked on the rhythms instantly. I was so inspired that I went to the studio after the night and made broken beats."
After two EPs on Ross Allen's Meltdown Music Recordings, the East London–based producer released the 2015 LP Nova for Studio Rockers, which saw Meads, as EVM128, hailed as one of the leading names of the broken beat resurgence alongside the likes of Henry Wu, K15, and Shy One. It was natural then for IG Culture and Alex Phountzi to bring in Meads for the debut Selectors Assemble Session for Boiler Room. "The bruk scene had gone a bit quiet, as it was nearly a decade since the CoOp days, until that Boiler Room session," Meads recalls. "That particular Boiler Room session was very significant, newbies and originals all under one roof. The original siren box and red light was in effect. It was like people had been waiting a long time for this since the closing of Plastic People. The energy was electric, and it was inspiring to know the movement was still so strong."
Since then, Meads has become a key member of the collective regularly appearing on the Assemble's show on Gilles Peterson's Worldwide FM. Beginning in 2017, the monthly show brings together the old and new of a movement that continues to evolve through collaboration. "It's such an important platform, as it reaches our audience and we have regular listeners who interact with us. It's a perfect station to showcase our new productions," says Meads.
Although many of the other new producers from Selectors were too young for the original CoOp sessions at Plastic People, they continue the broken beat legacy with a creative freedom that is taking the music forward. According to James Rudie, "For me, Selectors is at the forefront of the resurgence of the broken beat-slash-bruk sound, bringing a sound-system vibe which celebrated the classics in the genre alongside new productions from the camp and anything else we are inspired by."
Coming from the jazzier, 4/4 end of bruk, Rudie featured on both Volume Two ("Port Funk") and Volume Three ("BoxD") of the Selectors Assemble compilations, as well as the Plug One compilation ("My Piano"), released last November. "Being around a group of like minds who all inspire each other is priceless; we are fans of each other's music," he says. "And having the monthly Worldwide FM show is also a great platform to showcase new productions and new producers who have caught our attention."
Inspired by the collaborative ethos of Selectors, Rudie set up the Dance Regular label with EVM128 in 2019, giving a platform for other bruk-minded producers. "Dance Regular was a tagline EVM had been putting on his flyers for years, and we decided the name and imagery fit perfectly with the idea of creating music for the dancers," says Rudie. This point about the dancers is an important one, as bruk has always attracted some of the fiercest footworkers, many coming from the U.K.'s jazz-dance scene, as Rudie discovered at his first Boiler Room session. "The only other time I had seen dancing like this was at Dingwalls [jazz-dance session in Camden] with Gilles Peterson and Patrick Forge, where dancers would form a circle and dancers would jump in the middle to do their thing," he says. "Then attending the Bruk Up Event in Birmingham, where we walked onto a wooden dance floor prepped with talcum powder, was a massive eye-opener. Bruk music's abstract style definitely keeps the dancers on their toes."
IG Culture has witnessed how a new generation of dancers are connecting to the syncopated rhythms of broken beat. "Nowadays, the young house dancers are getting more and more into bruk as well," he says. "Before lockdown, I was doing a thing called Bruk Da Floor with a house dance crew called Indahouse UK, and I also brought a Selectors crew to Amsterdam and exposed them to the Dutch house dance scene."
The Selectors Assemble series also featured Germany's Soul Parlor and Paris's Neue Grafik (Fred N'Thepe), proof that broken beat is once again causing global repercussions. First hearing bruk in 2003 when he moved to London from Istanbul, Cengiz Ulusahin was drawn to the eclecticism. "There is a lot of freedom for experimentation with the genre," he says. "It can be fast, it can be slow, it can be more for the clubs, bass heavy, drawing its inspirations from U.K. bass music genres, or more instrumental and expressive, drawing its inspirations from jazz and funk."
It was through his first broken beat track that Cengiz made connections with Selectors Assemble. "I was at a CDR gig somewhere in South London, and [my song] 'On On On' was playing," he says. "James Rudie heard it, and he approached me. Later on, he introduced me to EVM128. It was about the time that EVM's NOVA album was making waves, and he was in touch with IG. He simply sent my music to IG, and that was it." A straight-ahead bruk bomb, "On On On" featured on Volume Two of Selectors Assemble next to tracks from those producers who first connected him to the founding fathers. "Being a part of this crew is a big honor and definitely beneficial," Cengiz says. "Selectors has kick-started the whole movement again. But now, I think more people can relate to it, perhaps, as it's not confined to a set of rules, and draws inspirations from different scenes."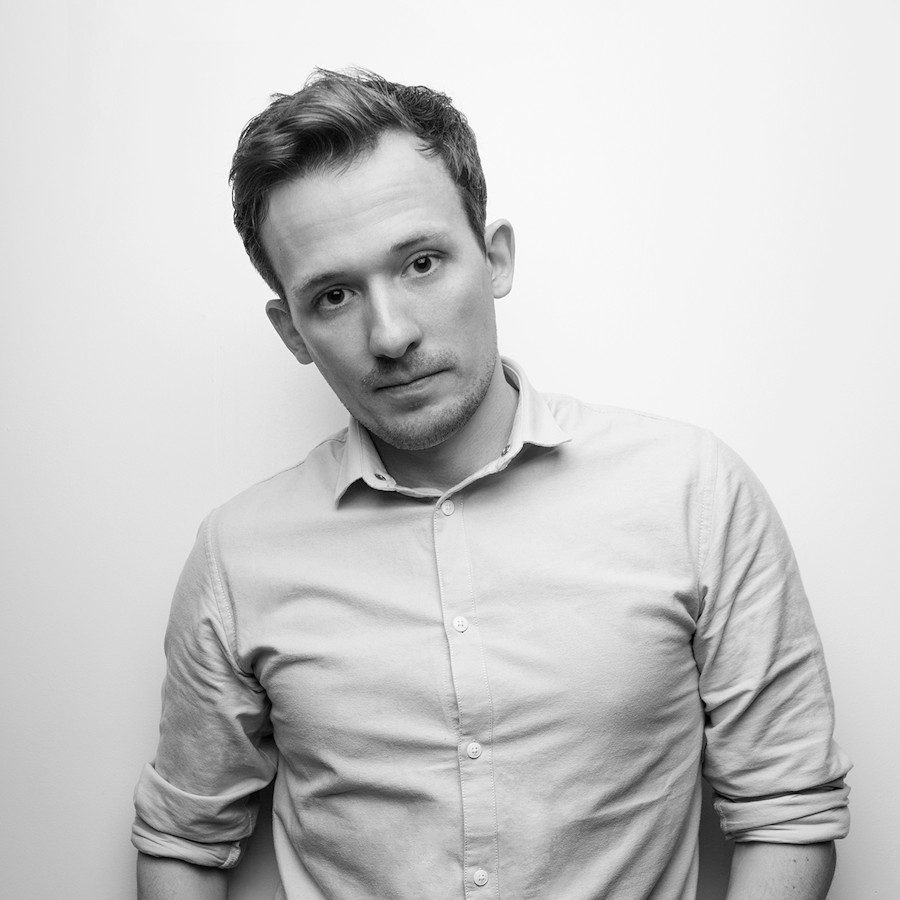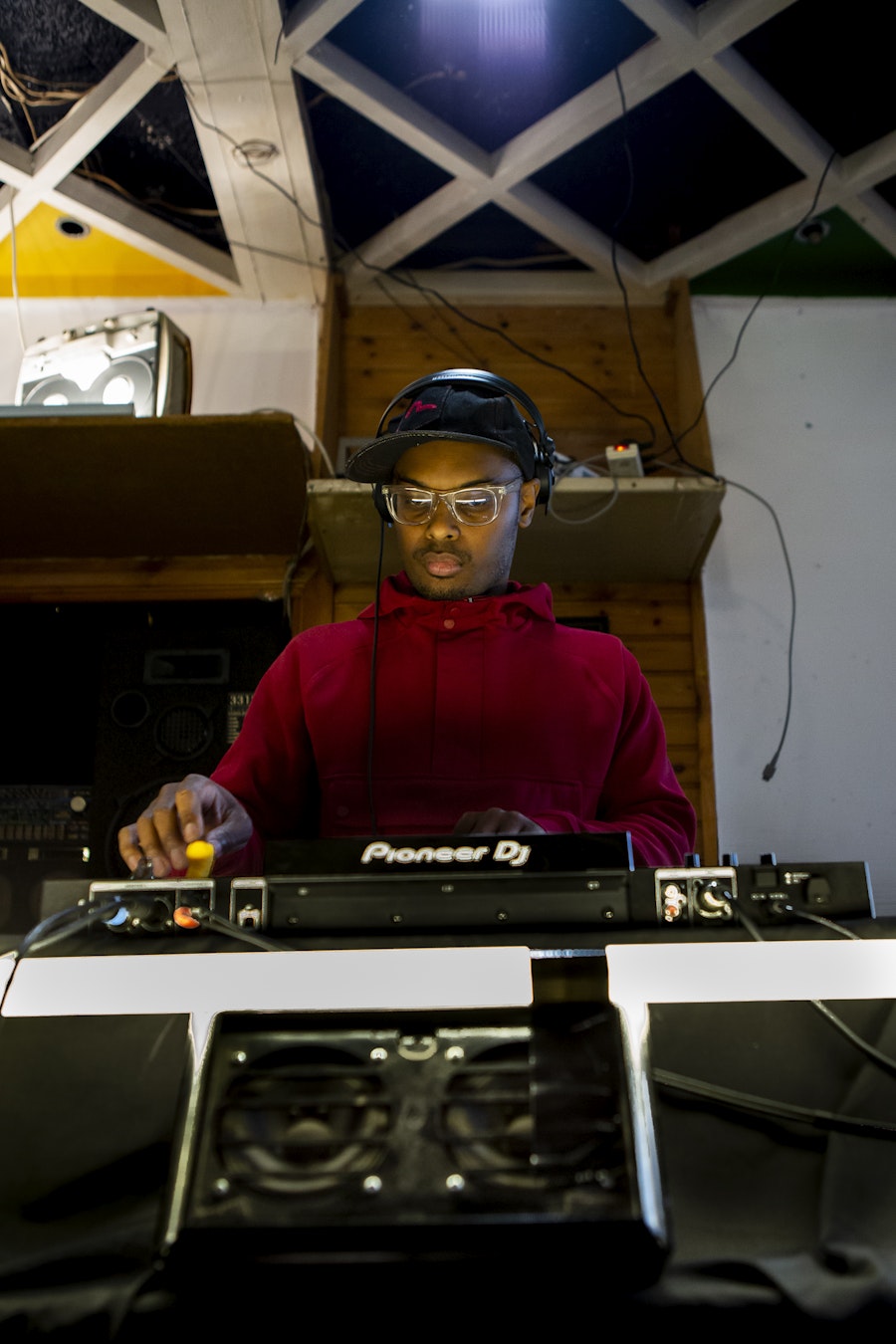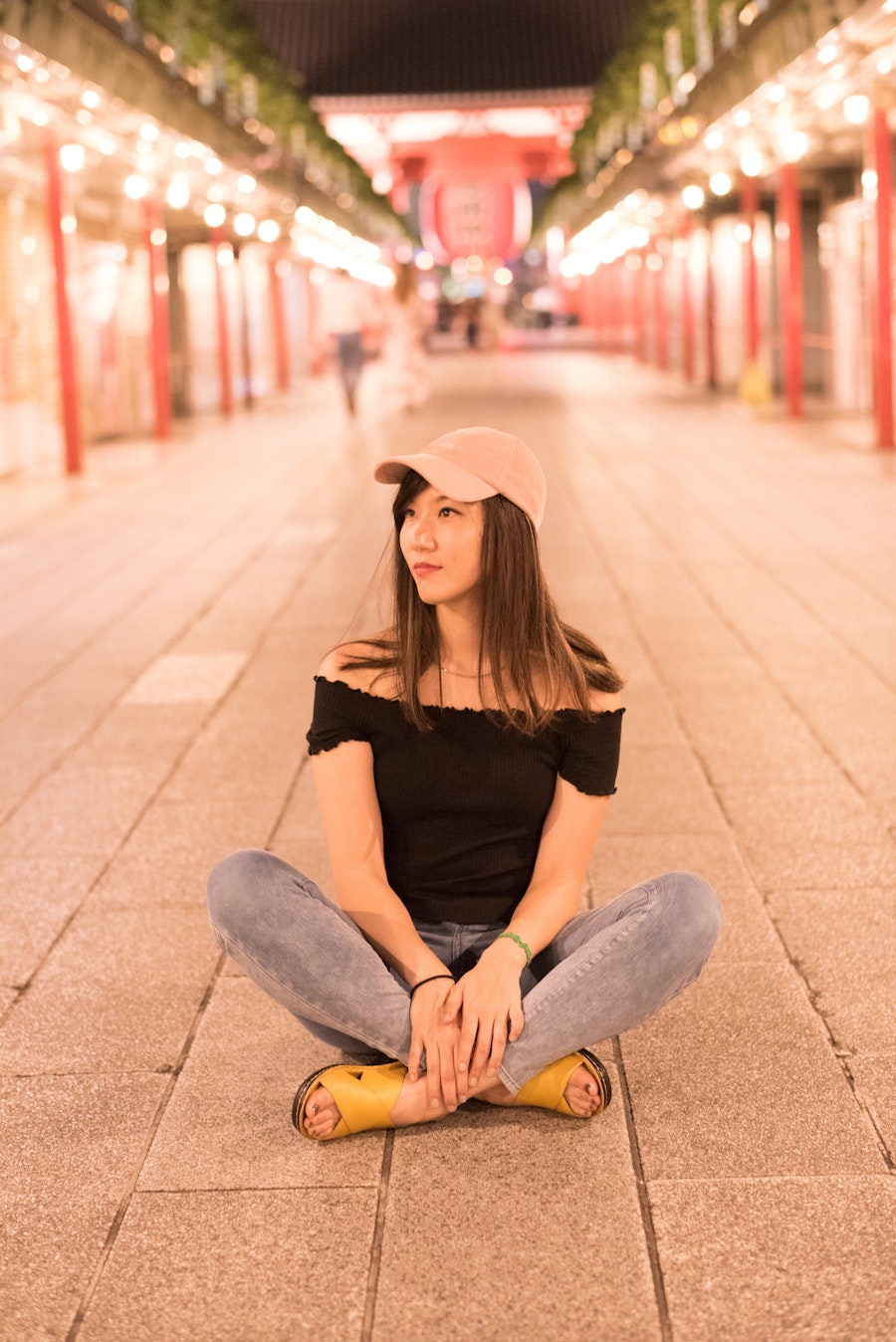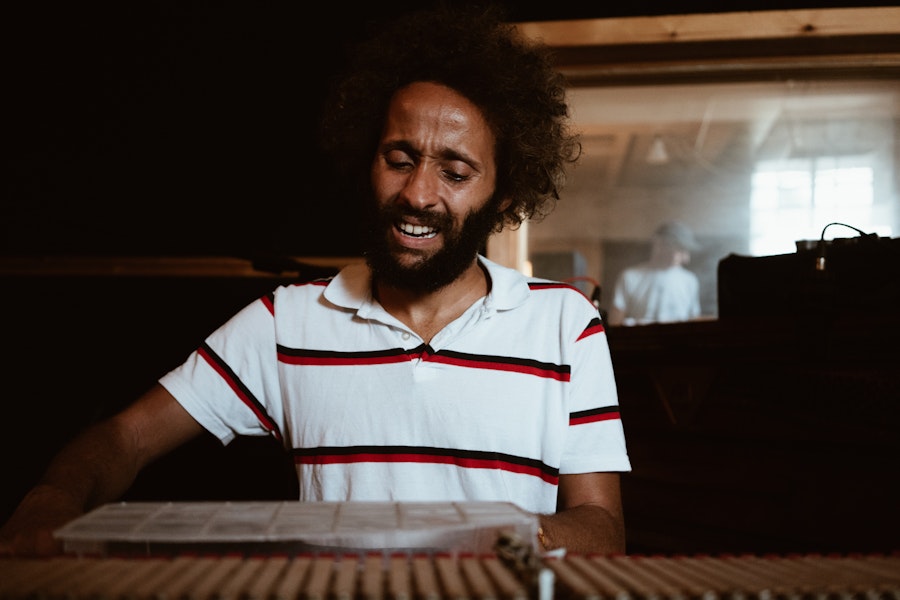 One of those people is the Assemble's first female member, Risa T, who was introduced to bruk by Alex Phountzi, during a lecture for a music-production course she was taking. "I got to listen to tracks like [4hero's] 'Hold It Down' and [the Bugz in the Attic remix of Róisín Murphy's] 'Sow into You' and 'My History' by New Sector Movements. It was a totally new kind of music for me, and I was fascinated that there was a lot of freedom to the rhythm, sometimes almost chaotic," she says.
After being introduced to IG by Alex, she started to work on her own bruk productions including a remix for "Home Demo" by NameBrandSound; "Rotations," a collaboration with Phountzi; and her own track, "1953." "I see Alex and IG as my mentors who've watched me make progress on music and encouraged me to keep putting myself out there, and I'm truly grateful," she says. "And to be part of Selectors Assemble is great—it's such a strong community of artists with clear visions. Everyone is constantly pushing their music and supporting each other. I also think it's great that the community embraces diversity, and I believe it will help the progression of the movement. I'm from Tokyo, and I don't have cultural roots in the U.K. Nevertheless, they welcomed me. I'm really excited to be a part of the movement that embraces the old and new."
This reflects the CoOperative spirit that has always been at the heart of this underground movement. "In Selectors, we say it's a mission not a competition… Meaning a strong way for the movement to grow is in the real collective spirit," says IG. "We all can eat off of it, if the work gets put in. Hopefully, they get that it might now happen as quickly as they may want it to, but you will get out what you put in." And as for the future of bruk? "It's not about trying to recreate the past, but to use our experience to push forward something new and pass on the baton to the next bruk soldiers," IG replies. "Bruk is here kicking down the door. Soon the genre will be accepted just like house is accepted. Some young kid will come along and do a massive tune linked directly to bruk. Hopefully, we will release that tune!"