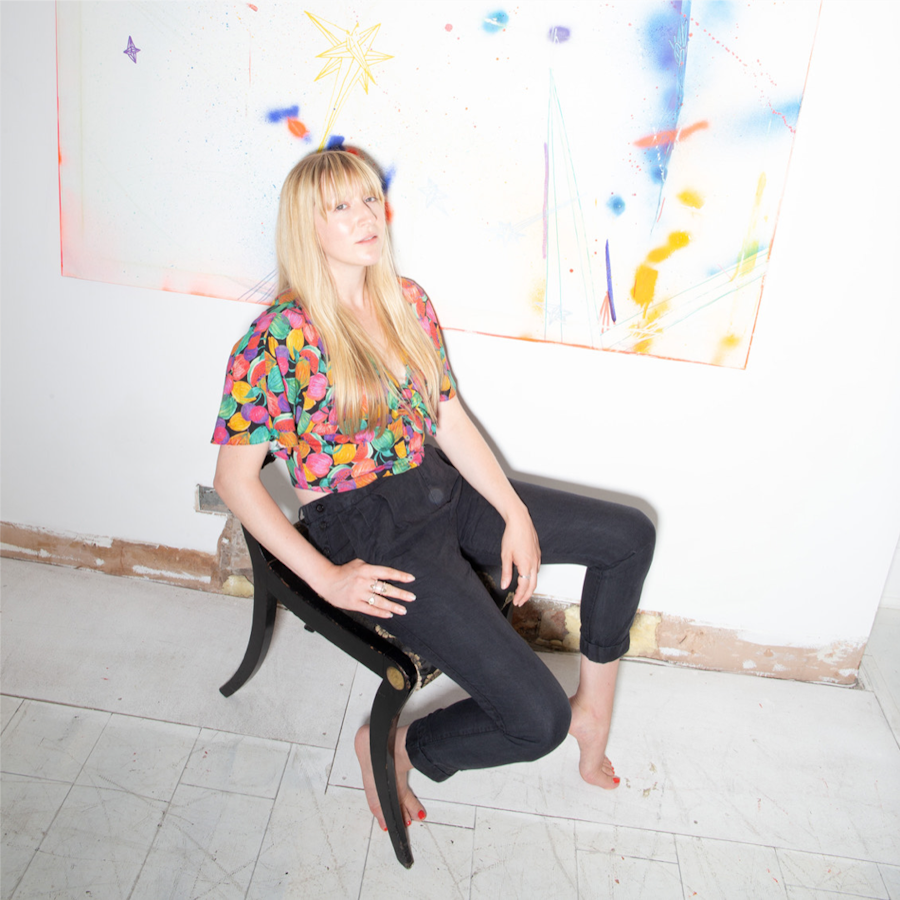 The first time I truly felt like a proper music journalist wasn't when someone bought the first fanzine I made as a teen, or when I got my first free festival ticket—although that was pretty cool. It wasn't even when I interviewed the first band I adored. The moment in question was fifteen years into my career, the day I booked a flight to Uganda, two days before take-off. I'd heard about a forward-thinking festival there called Nyege Nyege, where African roots music met underground electronica. It was so forward-thinking that at one point it looked like some conservative government ministers there might cancel it. And yet I knew I had to go.
I took the last wedge out of my savings account and trembled as I entered my passport details online. I found a local guy who ran a music studio and who organized a driver that could take me to the festival location, at the source of the River Nile. And with that, I arrived in Kampala, was collected by Peter the driver in his battered old car, and burned rubber all the way to the site—the petrol fumes heavy and heady, the rich red earth giving way to lush vistas of trees and vegetation. And the festival itself? Beyond my wildest imagination, a subversive oasis of music and expressive East African style that felt like the world's greatest secret.
I say all this because I realized that the music journalism that gives me life is hotwired to the joy of discovery and thrill of adventure. All too often what we write is bound up in a rigid, airless cycle of press releases and publicity campaigns, the well-oiled machine that fuels the music industry, same as fashion or film. The most enjoyable stories I've ever written usually haven't been bound to an artists' marketing strategy—where a publicist is often hired to plug in interviews and reviews of a record release or live event—but when they've marched to their own drum.
That's not to say that there's no merit in timely pieces about a musician who has created something new to share and has a single or album plotted out in the calendar. Of course, those encounters can be magical too. But when you break free of convention and follow your nose on a story—or maybe you come across them simply by being in the same physical space—it can be a powerful antidote to the release treadmill. 
At Nyege Nyege—which is a weekend-long event in September and invites talent from across Africa—I saw a performance from a troupe I'll never forget. A group of young men in their twenties were unleashing rippling rhythms that sounded like a computer game on fast-forward, taking frenetic Tanzanian dance styles and looping them at heart-stopping rate—some of them up to 300bpm—with rapping over the top. This was a new genre called singeli, a sort of East African gabba. I'd never heard anything like it.
After the set, I bound over excitedly to speak to them, swapped numbers with their friend-turned-translator/manager and we arranged to meet on the one day that I was due to be in Dar Es Salaam, the largest port city in Tanzania and where the producers lived. After Uganda, I went to Kenya and Zanzibar in search of more music, then took the treacherous ferry journey back to the mainland where the waters were so choppy that the entire boat turned green. The manager, Abbas, picked me up at my hotel and we drove out to a slum outside of the city where I met the musicians behind this thrilling new sound and turned it into an article for The Guardian.
It might not be possible to book the next flight out to a different continent, but there is plenty of innovation happening on your doorstep—new sounds evolving, scenes beginning, parties and people congregating—which you can write about before anyone else. Often, these places are where you can find stories, rooted in community and innovation, that will pique the interest of editors much more than another Beyoncé hot take. It could be the new night happening in the back room of your local pub or the roots of a music you keep hearing blasted out of cars but didn't know the history of. 
As much as I can, I try to get out to festivals whose cultural programming can illuminate something new about the world and whose music upholds traditions while also looking to the future. It took me a while to find that sweet spot. But with some digging, you can find yours too.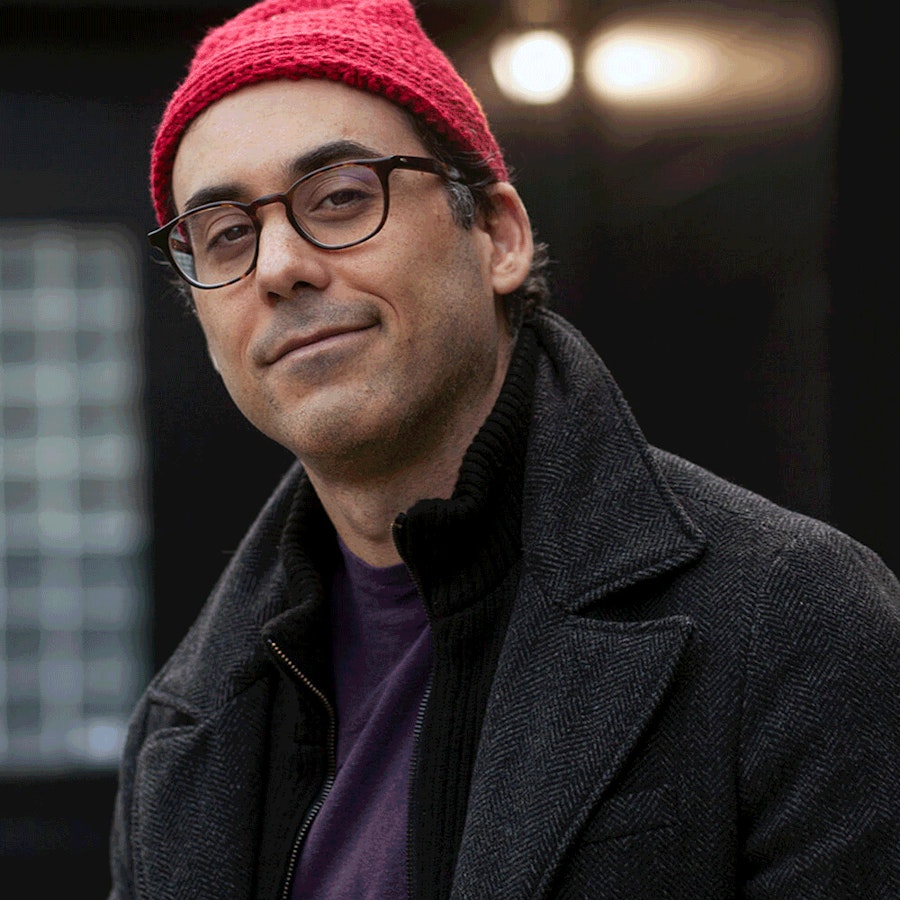 Writing is hard. Whether you're staring at a blank page wondering how to begin, agonizing over which words to cut to make length, or dealing with constant rejection as editor after editor fails to recognize your brilliance, there's no escaping the pain. As a profession, writing makes up for these slings and arrows by paying very little.
So why do we do it? For the same reasons, I suspect, people play golf or climb mountains: because every so often there's a day when nothing can go wrong. And because even on those perfect days, when the words seem to fall from your fingertips as though dictated by a higher power, there is always room for improvement. You'll come back to that perfect thing you've written a year later and immediately find every mistake and think, Next time…
When it comes to writing for money, there are two parts to the job: the actual writing and the getting published. To get better at the art of putting words on a page, there is no substitute for practice. You must also read great writing and bad writing and study both, but nothing will help you get better except sitting down every day and doing it. To get your words published, you must gird your loins and prepare for the worst while doggedly, perhaps insanely, expecting the best.
I  began my career at the Gainesville Sun, a tiny newspaper in North Central Florida, writing about local theater and arts, occasionally getting to interview one of the major artists who came through town. I made very little money. On my side hustle, I'd check out who was releasing new music or touring, contact the correct publicist, and if the paper wouldn't take the piece, do a little tightrope walk as I used the artist's name to find an outlet that would publish an interview, all while trying to make sure I could actually get the interview. In this way, I got to interview many of my heroes as well as many other artists I didn't really care about, but who could get me published. I began working steadily for an ezine called Glide Magazine, then worked up to Paste Magazine. Neither paid. 
During this time, Wax Poetics was my holy grail. When I was touring with my band, we'd visit a record store in every city, and I was always drawn to WP. I became an avid reader (which is a great way to work into a magazine), and eventually wrote editor Brian DiGenti offering to do anything for them, including getting their coffee. He told me to send a pitch.
Most places won't start you on a ten-thousand-word feature. You need to prove you can handle the work. This is where intimate knowledge of the outlet is crucial. I knew WP had a section called Re:Discovery, which featured short articles discussing great albums of the past that have been overlooked or forgotten. I pitched a piece on Marvin Gaye's Trouble Man and that was my foot in the door. Next, I saw that Smokey Robinson was coming to a town just outside Gainesville, so I contacted his publicist and offered a two-for-one deal: promote the concert in the Gainesville Sun and publish a long interview in Wax Poetics. That's how I got my first cover story. 
Wax Poetics led me directly to writing my first book, Traveling Soul: The Life of Curtis Mayfield, which led me to bylines in Rolling Stone and Vanity Fair. It's a hustle.
It's also a struggle. I've written hundreds of articles for magazines and newspapers, and two successful books, and I still never know if an editor is even going to return my email let alone greenlight my idea. I have learned a few things, though, mostly through failure and sometimes through success:
It's all about the pitch. You could be Ernest Hemingway with proof of extraterrestrial life, but if you don't have a good pitch, you'll never get the article. Be specific. Know the outlet and know exactly what you want to do for them. Mention the section where you think the piece will fit. Mention previous articles in the outlet. Show you've done your homework and that you have something the editor needs.

Treat every job like it's your dream. The harder you work at the stuff you don't want to do, the better you'll be when the thing you really want falls in your lap. Did I want to write about the intramural Quidditch team at the University of Florida? No. Did it help hone my interviewing and writing skills when it came time to interview Curtis Mayfield's family? Yes.

Try not to work for free, but accept that sometimes the byline is worth more than the $20 they were going to give you. Also, get another source of income.

Rejection doesn't mean it's a bad idea. I've been rejected multiple times—"This story isn't quite right for us"—only to see the exact same story published weeks or months later in the same outlet. Keep trying.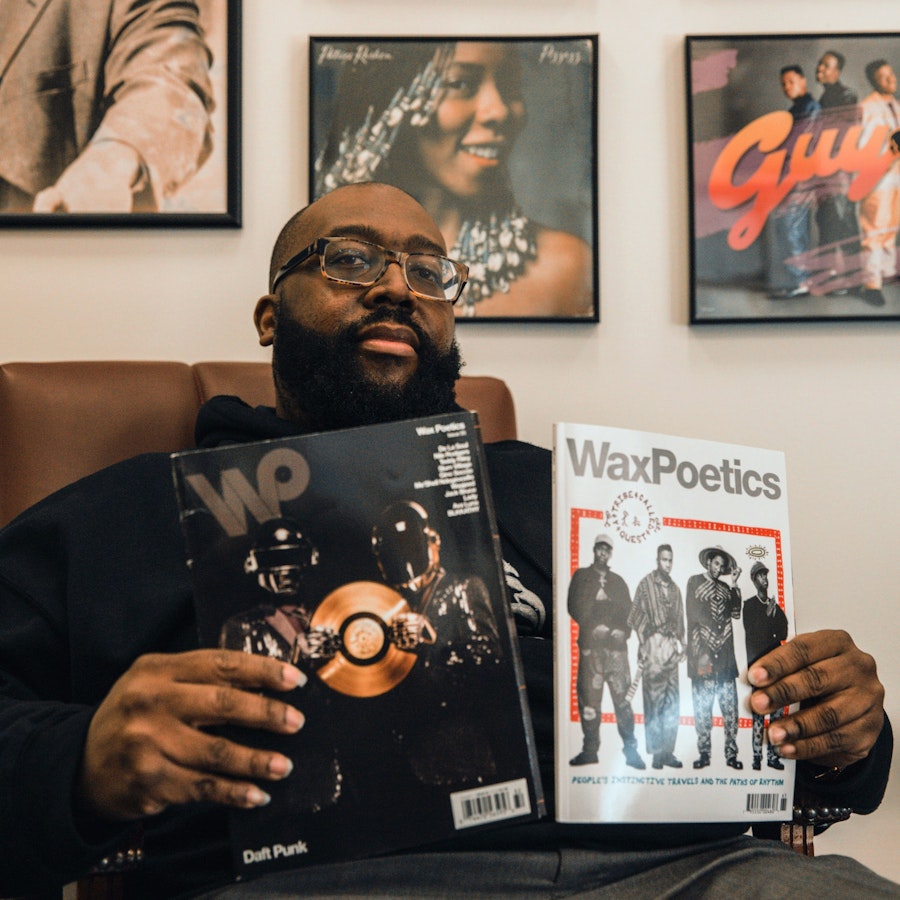 For the past thirteen years, I've been a freelance writer and editor for several noteworthy, high-profile publications, writing opinion/editorial columns and interviewing musical legends, civil rights movement icons, and political figures. As I've embarked on this path, it has been filled with an assortment of highs and lows. I can say the beginning of my journey was somewhat unconventional. 
After graduating from Virginia Commonwealth University, I was burned out from writing for the school's newspaper for almost two years. I needed a break for my sanity. Two years later, I began working for a small business magazine. I met a colleague, who was a writer for my hometown newspaper's magazine. His connection to the magazine's editor was the reason I began my career as a freelance writer. I wrote book reviews and local news stories for two years, but I wanted to expand my profile. In early 2009, I joined Twitter because I heard it was a quick way to contact people in the journalism/media field. Shortly thereafter, I was approached to begin writing for Street Report magazine, an Atlanta-based publication. It was exciting to see my work published in a print publication, although I was not being paid for my contributions. This was around the time several print publications were downsizing or eliminating print altogether. By the end of 2009, I reached out to multiple writers and editors who wrote for iconic music publications. The first person to call me was Mimi Valdes, the former EIC of Vibe magazine. She was incredibly gracious with her time and provided me with encouraging words. Once I stopped writing for Street Report in 2010, I contacted the EIC of SoulCulture, a London-based online publication via Twitter. It was here where I remembered the advice my former professor, Ms. Wirt, gave to me about exploring untold stories. 
As a songwriter and music lover, I grew up loving R&B, soul, gospel, and hip-hop music. I used to read the liner notes in CDs and vinyl records to find out who created these timeless songs. I always wondered how these incomparable artists, producers, engineers, and record executives made legendary records. Buoyed with this curiosity, I knew what types of articles I wanted to write. I pitched the "Return to the Classics" series to the EIC at SoulCulture. Once she agreed to the pitch, I sought out the artists, producers, and engineers for R&B and soul albums that I designated as classic albums. I interviewed several legends from these genres and expanded my profile. Despite not being paid for this work, it allowed me the opportunity to spread my creative wings as a writer. Once I stopped writing for SoulCulture in 2012, I pitched Ebony magazine, and as they say, the rest is history. While writing for Ebony, I had to pitch every article to my editor. Sometimes, her response would be immediate, or I would have to follow up after a few days, if I didn't get a response. Through the years, I've strengthened my pitching skills by summarizing the article idea in three to four sentences. It is important to provide the main points of the article while being succinct. 
By writing for Ebony magazine, it lifted my profile in unimaginable ways. For the next few years, I began writing for the Huffington Post as a contributor, while continuing to freelance and pitching music centered stories to The Atlantic, AOL Music, and Wax Poetics. Through my work with Wax Poetics, it led to the EIC of Red Bull Music Academy contacting me to write for their online publication for three years. Even though their EIC contacted me first, I still had to pitch article ideas on a weekly basis. Honestly, there have been times where I became extremely frustrated with the direction of my career because of payment issues and lack of opportunities to be hired full-time at a publication. In 2017, I decided to take a much-needed break. A year later, I began writing for Okayplayer and returned to Wax Poetics. I've been fortunate to write for Wax Poetics for almost a decade. Throughout my career, whenever I've had an idea for an article, I would contact the public relations representative for an artist, or contact a producer or engineer directly via their social media platforms. Once I secured the day and time for an interview, I'd conduct the interview and hold on to it, until I could pitch the idea to an editor and get it published eventually. This has been my modus operandi. 
At different stints of my career, freelance writing was my main source of income, so I had to keep a stash of article ideas to be able to sustain myself financially. Thankfully, I was able to have the unconditional support of my parents. If I didn't, my writing journey may have crashed and burned. While freelancing, I had to still have another job, where I have a consistent paycheck with health and retirement benefits. I would implore any freelance music writer to have at least two or three streams of income, if possible. My advice to upcoming music writers is to create a lane for yourself. Find an idea or concept that has not been written about before. Do not be afraid to contact anyone, whether it is pitching an editor at an iconic publication, or sending an email to an artist's representative to land an interview that may change your career. Just go for it! There are still a number of stories that need to be told in music. We need all of you.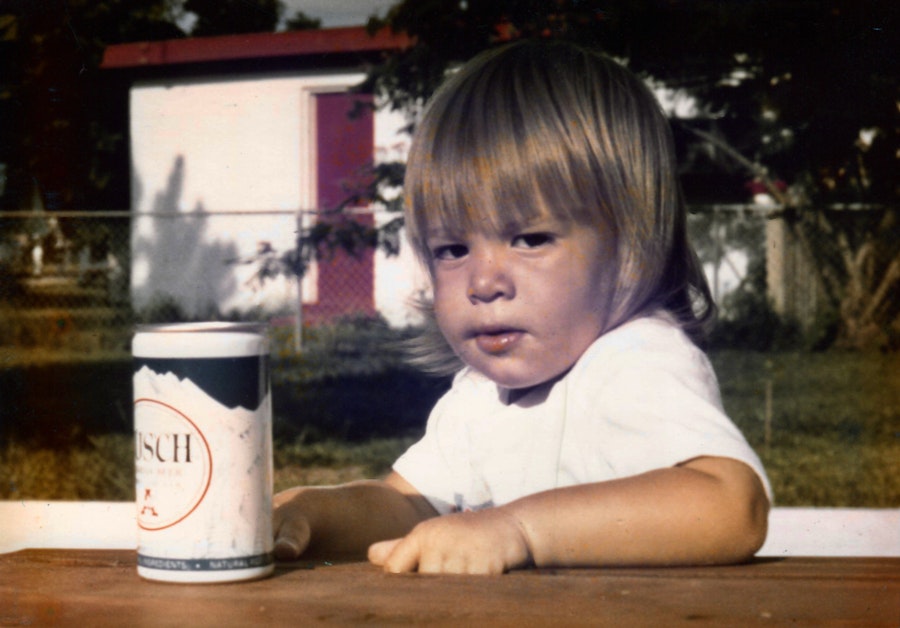 Writing about music can be perplexing and problematic. Writing about musicians is a much more freeing and rewarding scenario. Over my twenty-plus years at Wax Poetics, too many inexperienced writers have pitched us music essays—what I call "music writing," as opposed to music journalism. There's certainly a place for music writing, and there is some amazing writing out there. But it's hard. Some people have a knack for it. Some have developed their own voice over many years of writing, and that's often what it takes. Also, with experience comes better insight. Just like music writing, music criticism is an important and useful trade, and it has a long history. While music criticism is not really what we do here at Wax Poetics, I can certainly acknowledge that there have been some excellent critics over the years, even if you don't agree with their take. Nat Hentoff was brilliant, as was Leonard Feather. Harvey Pekar was great, and even Stanley Crouch had his lane. Then there's Robert Cristgau and Lester Bangs. But being a good critic does not happen overnight. It takes real insight and profound knowledge of the history of music and culture.
So unless you are a natural, I will always suggest starting with music journalism, even if you've never studied journalism in school. Most of us haven't. Music journalism just means that the stories are based on interviews. It's great to conduct your own firsthand interviews. But sometimes you need to quote from other sources. It's fine to do so, just source your secondary material, giving the author and publication due credit. Often it's great to add such secondary sources to improve your own story even if you have a current interview in the bag. Especially since we are often dealing with artists whose golden eras were in the past. Digging up old interviews in Rolling Stone or Jet is a blast. (However—and this needs to be said—do not copy and paste other sources and simply rewrite it; this is lazy research and writing and is not acceptable in published writing.)
I started writing about music professionally in 1993 while I was still in college—at the University of Florida in Gainesville, where I was studying English, mainly creative writing. Workshopping fiction with other writers in class was the biggest force for me learning how to be an editor. Perhaps it didn't really improve my writing though. But with some editing skills in hand, I applied for an internship at Jazziz magazine, which was based in town. The mag had focused a lot on contemporary jazz (read: smooth), but its new editors were bringing in more traditional jazz, classic jazz stories, even free jazz. And they wanted to explore this newish thing that was happening called "acid jazz," or trip-hop—but also hip-hop and the exploding scratch-DJ scene. Their office was flooded with promo CDs that they didn't know what to do with, so when they saw me take interest, they offered me a column to cover this space. It doesn't come this easy for most writers, I admit. I was at the right place at the right time. But it was a crash course, that's for sure. I had to hit a timetable and word count every month (while still in school), and I had to start interviewing artists when I had no experience doing so.
My first interview was with Guru and Donald Byrd for the 1993 release Jazzmatazz. I was nervous as hell. Gang Starr was already at the top of my pantheon of hip-hop gods, and Donald Byrd's Fancy Free (1969, Blue Note Records) had been my gateway into the vast cosmos of funky jazz. I stumbled my way through two interviews and immediately saw how most artists repeat the same stories to every journalist, so if you want to go deep, you need to figure out a way to get them to really talk. That's not always easy. Sometimes you need to create a rapport, and that's not always possible on a phone call. That's our biggest challenge. You can write and rewrite and edit for days after the interview, but most people only get one shot at that interview. Use your nerves to push yourself, to prepare for that interview. Learn as much as you possibly can. Know and understand the artist and their catalog so you can actually talk with them, have a real conversation. Don't just read questions from a list you've made. Because then you miss out on the follow-up. If you know the information, you can just chat, and you will naturally follow up with the right questions. If you are truly interested in the artist and their material, you will want to know things, want to know more, want to know as much as you can, and that will help not only with the interview but with the final story.
Honestly, I burned out fast. After several years of writing, and pitching other publications in hopes of landing bigger gigs, I started doing some reviews. That's how a lot of writers used to get their foot in the door. I thought I wanted to write for Rolling Stone and The Source. But once I started slogging through record reviews, I realized quickly that this was not for me. Always searching for a different word to describe something, always trying to explain what music sounded like. It was tedious. And I quit. I loved music. But I didn't love writing about it.
But a few years later, we started Wax Poetics. The biggest difference—and something that opened my eyes then and has kept me perpetually engaged—was that we were committed to telling stories. We wanted to shine a light on unsung artists as well as hero-worship the legends. We wanted to explore how hip-hop and sampling continued the great tradition and ubiquitous influence of Black American music when no one else was giving hip-hop any real respect, much less acknowledging it as an art form. We wanted to learn and to teach. We ate and breathed music, and we wanted it to be our entire life. We didn't want to review or report, critique or describe. We wanted to uplift, champion, and narrate.
And, thus, here is a list of things that new writers should do:
1. Pitch stories you know, artists you love.
We've had many writers pitch great ideas only to find out later that they weren't all that familiar with the artist or their music. That might sound odd, but it's more common than you might think. Know the subject and be confident. (Another important point I will leave here, please don't pitch an interview you have no idea how to land.)
2. Know the history.
Not just the history of the subject, but the history of the writing on the subject. Do your research. First off, has Wax Poetics published a piece already? If so, is your pitch different? Offering new info, different info, a new or different perspective? An altogether better piece? Have any other magazines or websites published a similar piece? Recently? Are there books written about the subject? Have you read them? Don't repeat what's been done before.
3. Have an angle.
Q&As are great, and they are both useful to readers who want to learn more about an artist as well as being helpful to new writers trying to get a foot in the door and learn the craft. As a writer, you're concentrating on getting the interview right, getting your questions right, getting real answers from your subject. (And don't be afraid to rewrite your question when transcribing. You can shorten it, tighten it up, rephrase it, as long as it's true to the original.) However great Q&As are (and we have published a ton of them), at some point, you should strive to tell a story. Write a piece that includes your interview quotes within the story. Interview more than one subject. Find secondary sources. But more importantly, find an angle—a story—that hasn't been told before, or at least told to death. Again, understanding the audience is key. What type of angles are best suited for this audience?
When we decided we wanted to finally do a cover story on Marvin Gaye for the relaunch of Wax Poetics, writer Travis Atria and I discussed some possibilities. What story could we tell that hasn't been told before? Probably nothing when it comes to someone like Marvin. But we knew we couldn't just try to run down his full history. When dealing with an artist of such a magnitude, it's a good idea—nay, a great idea—to have an angle, to take a specific slice to focus on. With Marvin, we started with the idea of Marvin in Hawaii, burned out and on the verge of a mental breakdown. As told in David Ritz's brilliant biography, Divided Soul, Marvin was working on an album that he wanted to be his next What's Going On, another socially conscious masterpiece. But due to many factors, it ended up being the mixed-bag In Our Lifetime, which is a great and fascinating work of art despite it not being what Marvin intended nor ultimately wanted. It has some deeper lyrics about religion and the environment, but it sounds like a party record. We thought about how—as Ritz's title described—Marvin was always conflicted between his spiritual and sexual sides, and this influenced his music, some highly sensual and others profound. We wanted to show how his sexual nature equated to his desire for wealth and fame, and how that conflicted with his spirtual side, which equated with his socially conscious outlook and output. Thus, looking mainly at What's Going On and In Our Lifetime helped us keep a more defined focus and tell a tighter story. (For the record, Travis and I both attended the University of Florida, though a decade apart, and this coincidence was not known to me until years after he had written many articles for the magazine.)
4. Know your audience—and the publication.
Understand who you are writing for and the history of Wax Poetics—or whatever publication you are pitching. For example, if the Wax Poetics audience is 99% more knowledgeable about this music than the rest of the world (which is generally true of this group of hyper-knowledgeable, insatiable "record people"), then you should be at least as knowledgeable on the subject in order to tell a story. If you are pitching us, please know that certain albums in an artist's catalog are of more interest than others. Certain artists hold more weight than others. This might sound vague. And it surely is subjective! But if you read a few issues of Wax Poetics, you'll start to understand where we like to go, where we like to take the audience.
However, don't let this dissuade you. Because we are not stuck-up gatekeepers and we are not supreme experts on everything—or anything! The best part of my job is learning every day about something or someone I hadn't yet discovered. And even with some of the most well-known artists, they have a record or two in their catalog that people have overlooked. And don't be afraid to fight for something. If you think a record or an artist is unfairly unsung, and you think the Wax Poetics audience would love to discover this, then pitch your case. I love throwing our audience for a loop. I love introducing new material that some readers might never consider otherwise. Music is a cosmos, and it's never-ending. We will never tell all the stories. And we will never stop discovering new music, new artists, overlooked albums. Every single day I discover something new that makes me shake my head and say out loud, "How did I never know about this?"
For example, the other day a friend casually mentioned the epic track "Lovely Day," and it spurred me to break out my Bill Withers records, some I've owned for nearly thirty years. I've loved Bill since I first heard "Lean On Me" when I was very young. Years later, when I bought old beat-up copies of Just as I Am, Still Bill, +'Justments, Making Music, and Menagerie, I was in awe, and obsessed. We ran an interview with Withers in Issue 16—and put him on the cover—in 2006. I learned a lot about the man, including that after a stint in the navy, then a series of odd jobs, he was twenty-nine before he tried to pursue music. As I worked my way through his early catalog again, I was reminded why I loved him so much. And I realized my collection was incomplete. So I turned on the computer and started checking his later records that I didn't own. I admit, I was unfamiliar with a lot of the tracks, and I started discovering some real gems, like "Dreams," "Close to Me," and "City of the Angels" from 1976's Naked & Warm. I was stunned to hear how true he stayed to his funky vision, with just the right touch of then-modern touches of synth—but it all had that warm sound we love, amazing production and engineering. And then I made my way to 1978's 'Bout Love. I don't even recall ever seeing this album before. Perhaps I saw it while flipping through records in some store, saw him on the cover with his dad sweater, saw the questionable font, saw the year, and I dismissed it. Sounds very plausible. And there was no YouTube or streaming services back in the day, so the album, for me, went undiscovered until that night. As I made my way through it, to the track "You Got the Stuff," I heard a bit of drum machine at the intro, to my surprise, then onto some up-tempo funk and vocals that was a tiny bit reminiscent of P-Funk. Okay, this is interesting, I thought. But it was about three minutes and thirty seconds into this seven-minute track that made me say, "How have I never heard this before?" What sounds like the beginning of a sparse bridge turns out to be an outro running three minutes and forty-five seconds of future-forward synth funk. I was a bit floored. Of course, I looked it up and realized the original version on the LP was much shorter, and there's a disco edit 12-inch that's over eight minutes (but don't rush off to try to buy it!). But I also discovered the synth—and the groove—was provided by Paul Smith, who contributed to the overlooked album by Idris Muhammad, 1980's Make It Count, as well as albums by D. J. Rogers, Harvey Mason, Herb Alpert, and Gino Soccio. 
This is what Wax Poetics is all about. It's about discovery. It's about the music. It should be fun.
And, finally:
5. Practice.
I've always said that if you can write about music, you can write anything. Learning to interview, to write, to edit your own work, will help make a writer well-rounded. When I read a good article—a really good piece of writing—I think, this writer could write anything. You could write a piece about climate change for the New York Times. You could write about conspiracy theories for The Atlantic. You could literally write anything. And it's true. There have been many instances of music writers/journalists who went on to become novelists and screenwriters. Learn the craft and build on it.
While you're here, take a look at our Style Guide.
The author, Amelia Fearon (at right), speaks to Sour Grapes Records cofounder Giorgio Carbone at his retail store, Mars Tapes, in Manchester. Photo by Diogo Lopes.

The author, Amelia Fearon, in Manchester. Photo by Diogo Lopes.

Photo by Alex James-Aylin.

Photo by Alex James-Aylin.

Photo by Alex James-Aylin.

Photo by Alex James-Aylin.

Photo by Diogo Lopes.

Photo by Diogo Lopes.

Photo by Diogo Lopes.

Photo by Alex James-Aylin.

Photo by Diogo Lopes.

Photo by Diogo Lopes.

Photo by Will Stepney

Photo by Will Stepney

Photo by Will Stepney

Photo by Will Stepney

Photo by Diogo Lopes.

Photo by Diogo Lopes.

Photo by Diogo Lopes.

Wax Poetics and Calvin Klein present "Plugged In"