First migrating to bustling New York City in the early 1990s, D'Angelo was a sensitive, down-home kid from Richmond, Virginia. Mumbling between drags on a constant Newport cigarette, he often avoided eye contact and hid behind a self-constructed wall that protected his fragility from the world.
"D'Angelo was just a shy, humble guy when we met," says Tribe Called Quest member and producer Ali Shaheed Muhammad, who produced the title track. "He was just a regular dude who loved music." 
Yet, somewhere between Brown Sugar and sophomore gem Voodoo, released five years later, D'Angelo became a reckless rock star, and his crash back to Earth was inevitable. After a staggering Fitzgerald-esque crack-up during the Voodoo Tour in 2000, D'Angelo retreated from the limelight, and his problems with depression, drugs, and drink became public knowledge. 
In 2002, he was pepper-sprayed and arrested in his hometown of Richmond, Virginia. Three years later, he was picked up on drunk-driving and drug charges. More importantly for the cult of D'Angelo, his inability to finish a long-awaited third album became legendary. 
"I don't want people telling me how great I sound, and then I don't build on that sound," D'Angelo told me in 1995. Hired by EMI publicist Karen Taylor to write D'Angelo's record company bio, I met D'Angelo for brunch at the Chelsea eatery Viceroy Café a few months before Brown Sugar was released on July 3. "What I make next week should sound better than what I did today." 
Born February 11, 1974, D'Angelo was only a baby when Curtis Mayfield, Al Green, and Sly Stone blared from radios across America's chocolate cities. Still, when growing up, he valued those musical giants and dug deep within those funky influences while finishing his debut. 
"What made Brown Sugar so unconventional was that D'Angelo combined Southern church music on top of jazzy hip-hop," explains Gary Harris, the former EMI Records A&R man who signed D'Angelo to the label in 1993. "In some circles, being Southern is stigmatized as country or unsophisticated. But clearly, D was more progressive, and his sound just took off." 
Encouraged by Harris to stay in Richmond until his demos were complete, D'Angelo wrote songs and developed the Brown Sugar sound in his bedroom. Recorded on a four-track and using a cheap microphone, D'Angelo had a plan. "I didn't want to overproduce the shit," D'Angelo said. "I wanted it to sound raw, not real polished. Soul music is not limited, because there's so much blues and gospel in it. I tried to stay true to that." 
Having completed demos for eight songs a few months later, D'Angelo moved to midtown Manhattan. Staying at the Penta Hotel across the street from Madison Square Garden, he later relocated to the infamous Chelsea Hotel. Although he didn't like New York City in the beginning, D'Angelo soon learned to maneuver through the streets of the city without problem. 
"I had a studio on Sixteenth Street and Union Square, and D would walk over there all the time from the Chelsea," remembers famed recording engineer and producer Bob Power fourteen years later. 
Power, who has produced, engineered, and mixed albums for Erykah Badu, De La Soul, the Roots, and Macy Gray, also worked with the arty hip-hop group A Tribe Called Quest, whom D'Angelo was enamored with. It was Tribe member Ali Shaheed Muhammad who introduced D'Angelo to Power in 1993; that same year, Power also coproduced Me'Shell Ndegéocello's acclaimed debut, Plantation Lullabies.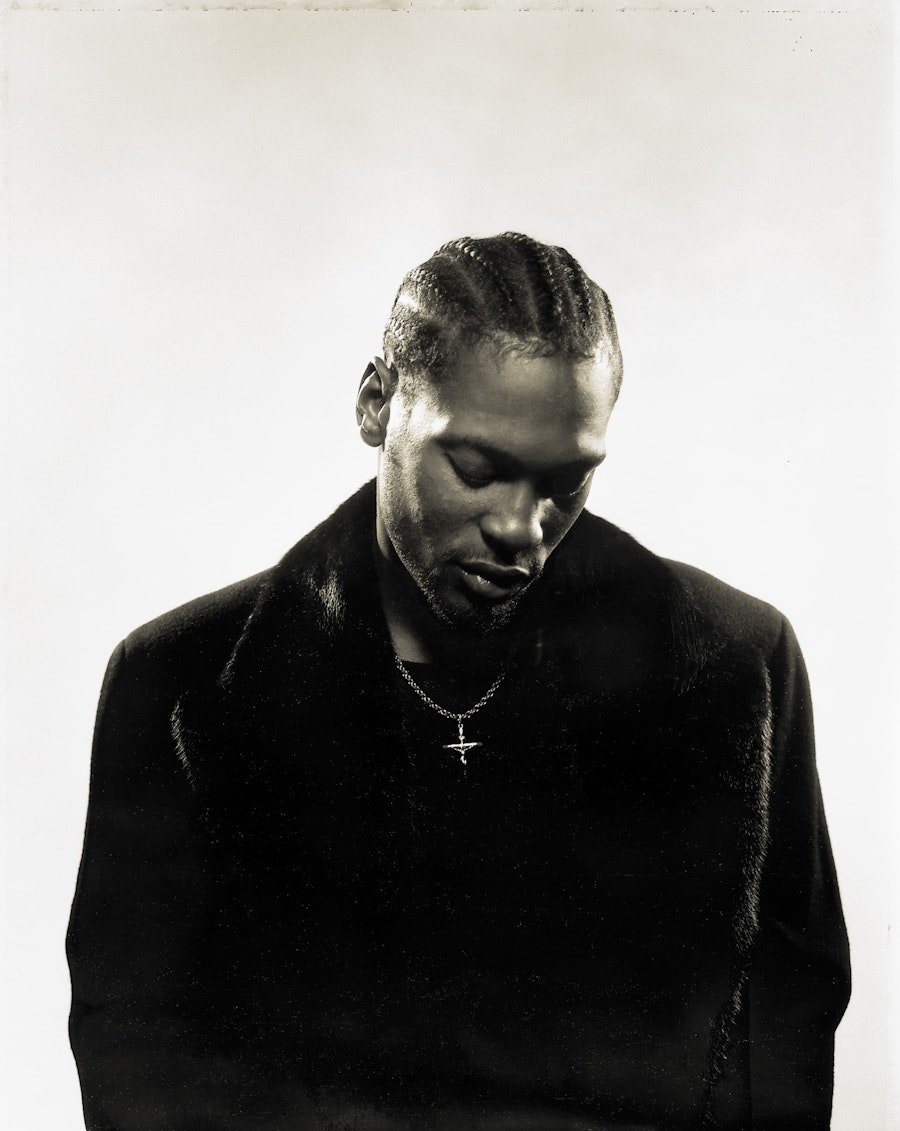 "D was only nineteen years old when we first met, but his demos were fucking amazing," says Power. "The challenge of working on Brown Sugar was figuring out how to make the material into a record without losing the cool shit. If you really want to break it down, that was the balance on that record for me." Mixing six songs on Brown Sugar, Power also coproduced "Alright," "Me and Those Dreamin' Eyes of Mine," "Shit, Damn, Motherfucker," "Smooth," and "Higher." The two worked together both at Battery Studios (where A Tribe Called Quest also recorded) and inside Power's Union Square loft. 
Power soon found himself waiting hours for D'Angelo to show up for sessions. "It took us six to eight months to complete six songs," Power remembers, "because D was just habitually late. I ended up walking off the project, because I just didn't have the time anymore. It was obvious he was more comfortable doing it alone." 
Brown Sugar not only transformed R&B, it also changed the life of its creator. From preacher's kid to overnight sensation, D'Angelo was hyperbolically billed as "the son of soul" and greatness was expected. 
Creating the Brown Sugar tracks with an Ensoniq EPS-16, a primitive sequencer and keyboard in one, D was able to mimic whatever instruments he wanted. Combining live instrumentation with hip-hop-production aesthetics, D'Angelo applied many memories of dusty grooves to create a hypnotic, hybrid sound.
"D'Angelo sang in between the chords, and on the backgrounds, he didn't sing the full chords," says Ali Shaheed Muhammad. "D has an interesting way of structuring melodies and phrasings, and all of his background vocals were really stacked. D might've been haunted by Marvin Gaye, but he was also a hip-hop head who grew up in the church. He had a lot of things going on inside his head." 
Indeed, this was soul filtered through the ears of kids who grew up listening to the gritty soundscapes of rap producers Marley Marl and the Bomb Squad but had no problem digesting the old-school sounds of Curtis Mayfield, Willie Mitchell, Norman Whitfield, and Marvin Gaye. 
"D was able to put music together like no one else," Power explains. "Vocally, he was the only one singing behind the beat at that time. It was often hard to understand what he was saying, but sometimes it sounded like D was singing in his own language." 
Though the rough textures of the songs were smoothed out during the recording process, D originally wanted Brown Sugar to be gritty as Voodoo was five years later. In terms of the dirty style he initially wanted to hear on Brown Sugar, some fans believe D'Angelo compromised his sonic vision. 
"I don't call it smoothed out," Power says. "I just helped him make a record the way I know how to make a quality record: warm, fat, and present." Nevertheless, compromised or not, Brown Sugar sounded like no other record on the market. 
Although D'Angelo played most of the instruments himself, producer Bob Power added a little ax to the project. "On 'These Dreamin' Eyes of Mine,' I replayed one of D's keyboard solos on guitar, while on 'Alright,' I was doing some Wah Wah Watson shit," he says with a laugh. Still, when a friend at Blue Note Records suggested they use upright jazz bassist Larry Grenadier on "Smooth," Power wasn't sure how D might play alongside the new-jack jazzbo. 
"He had played me the demos, and I thought the whole record was killing," Grenadier says. "D'Angelo's chops were so unique that whether he played soul or jazz, it just sounded like him. However, on 'Smooth,' he played this Basie-like minimalist thing that was perfect." 
Staying at the studio for hours, Grenadier contributed bass on a few tracks, but only his work on "Smooth" made it to Brown Sugar. "Bob wanted that intro on the record," he says, "but the way D'Angelo plays, he really didn't need to have much more bass on there. To me, D's demos sounded pretty finished."
Befriending D'Angelo during the Voodoo sessions, Brooklyn singer Sun Singleton says, "People don't realize how well schooled D is in jazz. Really, he is a jazz dude. He'd be in the studio smoking some high-potent weed, and, next thing, he was at the piano improvising. It was so fascinating watching his fingers slide across the keys."
D'Angelo was doing soul music, but he didn't look like a soul artist. Kedar Massenburg
On the walls of the midtown Manhattan offices of D'Angelo's first manager, Kedar Massenburg, hang platinum and gold plaques earned by D'Angelo as well as plaques earned by Massenburg's other discoveries: Erykah Badu, India.Arie, and Chico DeBarge. "I first met D'Angelo when I was working with Stetsasonic," Kedar explains. "He was trying to be a rapper at the time." 
A few years later, the two were reintroduced by music publisher Jocelyn Cooper of Midnight Music, and Kedar signed him on as a client. "D'Angelo was doing soul music, but he didn't look like a soul artist," Kedar continues. "He wasn't wearing suits at the time, so we had to find a way to market him. We decided on that vintage look; even the album cover was an homage to What's Going On. There were no other artists like him at the time, and a lot of setup and strategy went into the Brown Sugar project." 
As D'Angelo freely admitted, he admired the funky ideas of the '70s soul generation. "Marvin and the artists back then, they were setting trends. They were coming up with unique shit," D'Angelo proclaimed. "The state of R&B was in a rut [when I was making my album]. Everybody was so commercial, and nobody was trying to make real shit." Experimenting with various vintage instruments, old-fashioned microphones, and sometimes even analog recording methods, D'Angelo created the R&B subgenre soon to be called neo-soul. By 1995, the concept of neo-soul was sold to audiences who were already R&B fans but had grown tired of lame R&B. 
"I always felt that the term neo-soul applied more to the making of music but not the sound," says India.Arie from her home in Atlanta. "We were just young Black artists looking for wider musical parameters to express ourselves. While I enjoyed D's second album, Voodoo, to me, it lacks the traditional song structure that is prevalent on Brown Sugar. From the singing to the playing to the production, Brown Sugar is a classic album." 
Despite the fact that no emerging artists (Jill Scott, Bilal, Amy Winehouse) ever referred to their sound as neo-soul, the marketing phrase caught on with music journalists as well as the public. "Before the sound was called neo-anything, it was just D'Angelo's music," declares singer/songwriter Anthony Hamilton, who sang backup with D'Angelo on the Voodoo Tour. "Brown Sugar is a great album that is very critical to the history of soul music. All these years after its initial release, it's still an influence. After Brown Sugar, there was no turning back." 
As one of the architects of the retro-soul sound before it was neo, multitalented singer/songwriter/producer Raphael Saadiq, formerly of Tony! Toni! Toné!, was brought in to toil with D'Angelo. Working on the West Coast, the collaboration produced what would become the seductive third single, "Lady." Although "Lady" was released after "Brown Sugar" and the Smokey Robinson cover "Cruisin'," it would be D'Angelo's first gold record. 
"I wrote 'Lady' in a Marriott Hotel lobby in Connecticut," Raphael told me in a 2009 interview. "There was a piano sitting there, and I just sat down and started writing this song about a girl I knew who lived in Long Island. I originally played it for the members of Tony! Toni! Toné!, but they didn't like it. I remember them saying, 'Everything you write is not a hit.' So, I put it away.
"Four years later, D'Angelo ended up coming to my house. This lady who was our music publisher at the time introduced us, and he came over to [Pookie Lab] and heard the song. He said he liked it a lot, and we started working on it. When we worked, we just goofed around, ordered food, and played. It wasn't really work; it was more like playing a pickup game with your boy.
"I had my back turned to him when he started playing keyboards," Saadiq continued. "I just turned around and was like, 'Wow!' I was blown away. Later, I remember D'Angelo wanted to sing the backgrounds himself. At the time, the studio was in my garage in Sacramento, so I left; by the time I came back, I couldn't believe what he had done to the backgrounds. It was crazy how good it sounded."
In 1995, explaining how much Saadiq had to do with enriching his musical education, D'Angelo said, "Ray schooled me about the music business and music in general. I stayed at his house for four days when we recorded 'Lady,' fucking around with a lot of ideas and listening to a lot of music."
According to Raphael, years later while working on "Untitled (How Does It Feel)," the groundbreaking Prince homage from Voodoo, D'Angelo confessed that he hadn't really liked "Lady" much when they recorded it, because he thought it was too simple. Raphael adds, "D was trying to be very complex. But when people started telling him how they had made babies to that track, he appreciated it more."
Shortly after Raphael Saadiq finished working with D'Angelo, the dapper musician was in New York City chilling with homeboy Ali Shaheed Muhammad. Not only was the Tribe Called Quest beat-fiend good friends with Saadiq, but the two had collaborated on Tony! Toni! Toné!'s 1993 double-platinum disc, Sons of Soul; in 1999, he would join forces with Raphael and En Vogue singer Dawn Robinson for the acclaimed Lucy Pearl project. 
"I had known the Tonys' music since The Revival album, but it wasn't until we began recording together that we became close," Ali says from his home in New Jersey. "We had worked together at a studio in Trinidad, and he became like an older brother. To this day, I'm humbled when anyone wants to work with me, especially singers. So, when Raphael first called on me, I thought it was the strangest thing."
Formed in 1985, A Tribe Called Quest began their careers as part of the Native Tongues posse. Like contemporaries Prince Paul, Pete Rock, and DJ Premier, producer Ali Muhammad was unafraid to create jazzy, soulful turntable music that took the sound of hip-hop literally to the next level. 
While Ali might be modest when describing his own talents behind the boards, as the cocreator of rhythmic hip-hop classics People's Instinctive Travels and the Paths of Rhythm (1990), The Low End Theory (1991), and Midnight Marauders (1993), he was a pioneer of infusing jazz, laid-back soul, and hip-hop that created a new flavor in rap music. "Before Tribe and Gang Starr, hip-hop was kind of stiff," Muhammad explains. "I don't mean stiff in a bad way, but the music we created just had a different kind of movement and flow to it. Be it the bass lines, chord structures, or the different time signatures, the music always moved." 
Hyping D'Angelo's talents, Raphael played demo versions of "Lady" and "Alright" and told Ali that the soul boy wanted to work with him. "There was already so much depth and color in his work, I couldn't figure out why he felt he needed me. I was in shock." 
Vibing together at his home studio in Jersey City, Ali and D'Angelo played around on a preproduction level. "It was cool, because we had sampled different things, got a couple of songs together, but they were just beats and loops," Ali says. "But the real work didn't happen until we started working at Studio C over at Battery." The "itty-bitty room" where Tribe often worked, Battery's Studio C wasn't the most high-tech spot in Manhattan, but it was a favorite of Ali's. "I worked a lot with computers in my music, but the computers in Studio C crashed so much, I began to joke that the room was haunted."
During one of the lulls when the engineer was trying to work through the bugs in the computer program, D'Angelo sat at the piano and just started playing. "At first, it sounded like intermission music," says Ali. "But then he started playing this chord progression, and I stopped and looked at him. Even he wasn't aware of what exactly he was playing, he just had his hands on the keyboard. When I asked him what he was playing, he said, 'Nothing.' "
Having gotten used to keeping a DAT steadily taping during his sessions ("you never know what you might pick up"), Ali heard something in the "nothing" D'Angelo was playing. "I spent ten minutes tracking what was on my computer and instantly called up a new song," Ali explains. After taking two minutes to program a beat, Ali told D, " 'Play that thing on top that you were playing before.' Afterwards, we sat and stared at each other, and D'Angelo just started laughing, because he knew what I knew.
"Next thing, D played bass on top of those chords and went over it with some lines. He said, 'Hold up. Can we sit with this for a second?' Maybe another fifteen minutes went by before he finally went into the booth and started doing the backgrounds, and that's how the title track, 'Brown Sugar,' came to be. It was like it was too good to be true, because that song came out of twenty minutes and a mistake."
Although "Brown Sugar" was D'Angelo's debut single as well as the only track on the album nominated for a Grammy, the label at first wasn't pleased with the final result. "You have to realize, at the time, nothing else had that sound," says Ali. "EMI kept insisting that the song was too raw and needed to be finished. I admired the brains and musical knowledge of Gary Harris, but he was another one who kept saying he didn't think that 'Brown Sugar' was finished. It was cool that we were later nominated for the Grammy, but what is cooler to me is the fact that 'Brown Sugar' was the spawn of a new movement. That song has a different texture and feel than everything else on that album."
Although they continued to collaborate in New York and later at Raphael's space in Sacramento, where the trio considered starting a super soul group called Lynwood Rose, no other D'Angelo/Ali tracks were ever released.
"Unless I had supernatural powers, it would've been impossible for me to predict that he would soon become a sex symbol, one of the most sought-after musicians in the world, and one of the greatest voices on the planet," says Ali. "I just feel blessed that we even had the opportunity to sit in the room together."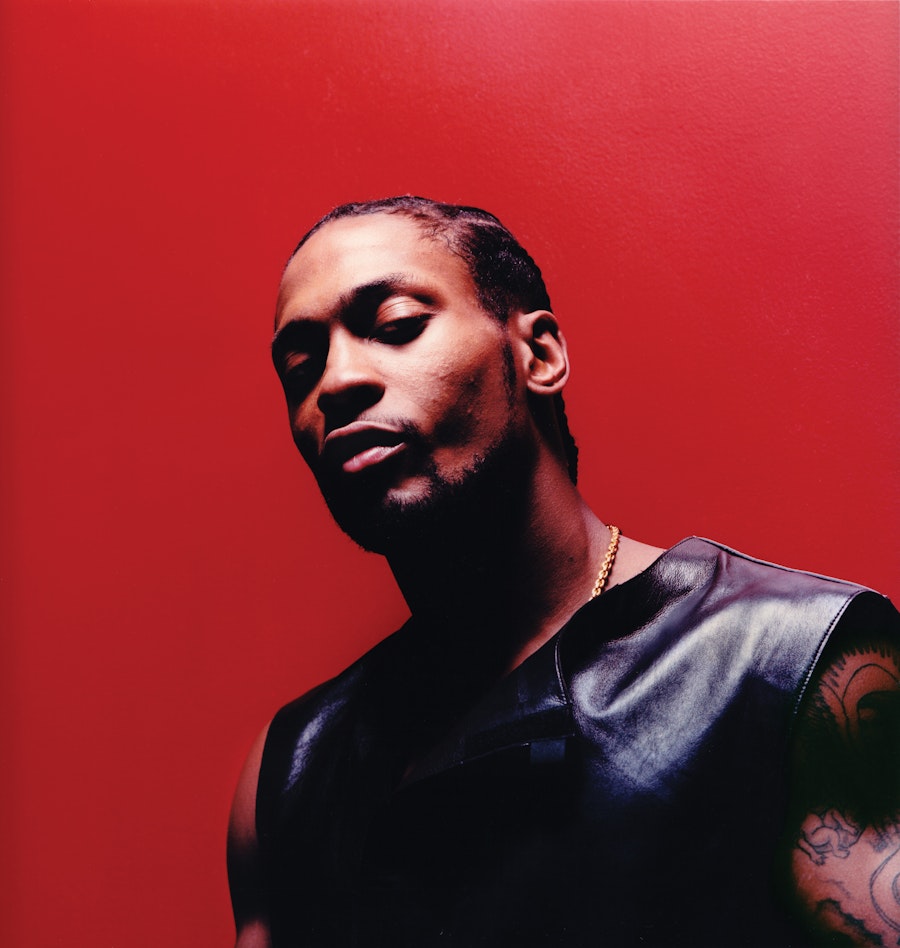 It was a drizzly gray Sunday afternoon in the spring of 1995 when I first met D'Angelo. Sporting tight cornrows, the twenty-one-year-old wore jeans and Timberlands. An unassuming cat, D'Angelo was a little pudgy and far from the chiseled Adonis he would become a few years later. 
"What's up?" he greeted me, shaking my hand. D'Angelo talked in a molasses manner that made me believe he had never rushed to do anything. Standing at the tin bar, I pulled a pack of Newports from my pocket. "Can I bum one of your cigarettes?" he asked. D'Angelo had a sleepy-eyed gaze that comes from too many blunts and late studio nights. Without hesitation, I handed him the cigarettes. 
Having listened to the Brown Sugar advance about a hundred times prior to our meeting, I babbled about the jazzy textures on "When We Get By," the soulful "Me and Those Dreamin' Eyes of Mine," the silky vocals of the Smokey Robinson cover "Cruisin'," the boldness of the blues brooding of "Shit, Damn, Motherfucker," and the lush nickel-bag love of the title track.
"Most people who try to do something different don't get any recognition," D'Angelo observed. "But I knew when I came with my shit, I wasn't going to sound like anybody else." 
The son of a Pentecostal preacher, Luther Archer Sr., D'Angelo was baptized Michael Eugene Archer. Messing about with the piano since he was a toddler, his favorite toys were the ebony and ivory keys. "When I first learned how to walk, I was banging on the piano," he reminisced. "My parents had bought one for my brother, but I would sit down and play songs that I had heard on the radio." 
The first two songs Michael learned to play were Donna Summer's "Hot Stuff" and Earth, Wind & Fire's "Boogie Wonderland." Still, every Saturday afternoon, he was inside his daddy's house of worship, Refugee Temple Assembly of Yahweh Yahoshua the Messiah Church, learning new spirituals for Sunday morning. "My father played a lot of gospel songs by artists like Mahalia Jackson, Walter Hawkins, and Maggie Ingram," he said. "That was the kind of music I was around then." 
Listening to "Higher," the last track on Brown Sugar, one can clearly hear D'Angelo's divine inspiration. "Please give us strength, Lord, to fight our battles / and we can walk on the streets of gold," he sings. " 'Cause you take me higher, further than the sky above / send me in ecstasy, baby, with your love." With churchy harmonies, Hammond organ, and the subtle guitar of Bob Power, "Higher" sounded like D'Angelo making love in the amen corner. 
"I wrote a lot of bullshit songs when I was little, but the first real song I ever wrote and performed was a gospel song," said D'Angelo. "I had my own choir at my father's church, and when I was sixteen, I wrote a song for us to sing. After that, I just started writing more and more." 
Although D'Angelo played excellent piano by ear, he didn't receive formal lessons until he was twelve years old. "My teacher was the same strict nun who had taught my brother: Sister Wright," he explained. "She tried to teach me to read music, but I rejected her lessons. When she was trying to teach me how to read, I thought, 'I don't need that shit.' I wanted to play what I wanted to play." 
Inspired by the grooves of a different keyboardist, D'Angelo began studying the work of "Prince, Prince, and Prince." At the age of twelve, the same year D'Angelo was beginning to master his instrument, Prince's 1986 hit "Kiss" was steadily climbing the charts. "Everything he did was the bomb," D'Angelo gushed. "And, he could do it all himself. I was one of those kids reading the album credits. I knew back then that I wanted to do that type of shit." 
When I mentioned collecting Prince non-album B-sides, citing "She's Always in My Hair" as a favorite, D yelled, "That's my shit! That's my shit!" Interrupted by the waiter, who walked us over to the black leather booth, D'Angelo and I sat down. "I'm going to leave you guys," the publicist said. Minutes after she'd left, D and I ordered potent Long Island Iced Teas along with our meal. 
Although D'Angelo rarely talked about his father, one might imagine that his old man wasn't completely thrilled with his youngest son admiring the sexy, secular sounds of the androgynous musician. "My parents split up when I was real young," D'Angelo confessed. "I lived with my mother." While his older brothers were away at school, D was dealing with the drama from a recently broken family. "My mother was going through a lot of shit being on her own," he explained. "She was exploring a new section of her life, and I was with her. We struggled, me and her, but we hung in there." 
During that time, church was the extent of the relationship between D and his father. Nevertheless, as D got older, even that began to fade. "After a certain time, he left it up to us whether we wanted to go to church or not. Whatever we wanted to do with our lives, he kind of left that decision up to us." 
During his mid-teens, D, like an entire generation of young Black boys coming of age at the height of America's crack epidemic, got caught up glorifying hood gangsters and getting into trouble with the law. "I got knocked off course for a minute. I got into a fight with a cop. Sitting in jail, I felt like I had come to the crossroads. I felt like God was talking to me."
When D'Angelo was sixteen, he formed a singing group with his cousins, calling themselves Michael Archer and Precise. The sharp-dressed crew sported high-top fades and genie pants while playing covers of Smokey Robinson's "Cruisin'," Entouch's "II Hype," and Soul II Soul's "Back to Life" at family reunions and talent shows. 
"The only real scene in Richmond was the talent shows," D'Angelo said. "There were two dancers and four background singers. I sequenced the music, one cousin programmed it, and another cousin was on drums. We'd be wearing our Bobby Brown/MC Hammer gear, but we used to rock. Otherwise, there is no real outlet for young talent in Richmond. They closed most of the clubs because of shoot-outs, so ain't shit down there really." 
Eventually, the group was spotted by a talent scout who offered them a slot on the amateur competition of Showtime at the Apollo. Kids who had never been far from home, Michael Archer and Precise made their big-city debut on the same stage where James Brown recorded his landmark live album in 1962.
"I had never been out of Richmond, so just coming to New York was wild," he muttered. "I was so excited to see 125th Street. But soon as the MC announced that I was from Richmond, the crowd started booing. I just closed my eyes and started singing that old Peabo Bryson song, 'Feel the Fire.' I wanted to get it over with, but I wasn't going to let them boo me off." Moments later, the same badly behaved folks were cheering. "We came in third place, but the next time we went, we came in first." 
Yet just when it seemed that Michael Archer and Precise might be a success, D'Angelo decided to follow his own muse. "I didn't want to do the band thing anymore," he said, finishing his cocktail. "I just wanted to get my music moving. I wanted to get signed. I didn't know if it was going to happen when I was eighteen or twenty-eight, but I knew it was going to happen."
When it comes to songwriting, I modeled myself after Stevie Wonder. Sometimes you put poetry to beautiful music, and other times you got to come direct. D'Angelo
Returning to his working-class Richmond neighborhood to woodshed in his bedroom, D'Angelo was focused. "It was frustrating at times," he remembered. "I was trying to find myself and experimenting a lot while attempting to come up with my own sound, something that I could call mine." 
At the time, D'Angelo was helping a crew of local rappers called I.D.U. (Intelligent, Deadly, Unique), making beats for them to perform to. "That's how I started working the fusion of hip-hop and soul and got that smooth but rugged sound," he explained. "Everything I did, I played it for my cousins and got their feedback." 
Sleeping in the daytime and recording through the night, D sometimes chilled out watching kung fu flicks or listening to blaxploitation soundtracks by Willie Hutch (The Mack), Roy Ayers (Coffy), and James Brown (Slaughter's Big Rip-Off). Nevertheless, the main objective was making music. "Sometimes, I would burn incense or candles, but sometimes I don't need that shit, because the vibe is already there. Once you got that feeling, anything could work." A few of the songs on Brown Sugar were demo'd in his bedroom studio, including "Smooth," "Higher," "Alright," and "Me and Those Dreamin' Eyes of Mine." 
Yet when I mentioned that the upbeat track "When We Get By" was a favorite, D'Angelo smiled. "Most of the songs are dark, but that one has a blue-skies kind of atmosphere to it," he replied.
"Especially when compared to a track like 'Shit, Damn, Motherfucker,' " I countered. "What would make you write a song about a guy murdering his best friend for sleeping with his woman?"
D'Angelo smirked. "Man, where I'm from, stuff like that happens all the time. Then you look at TV and you see O.J. or that Lorena Bobbitt shit. Can't deny that there is a thin line between love and hate. When it comes to songwriting, I modeled myself after Stevie Wonder. Sometimes you put poetry to beautiful music, and other times you got to come direct. A song like 'Shit, Damn, Motherfucker' is just a sign of the times."
"Do you keep a notebook?" 
"Nah, I have a pretty good memory. When I'm writing songs, I usually just trust my brain. I start with my music and build the song from there." More than a few of the Brown Sugar tracks were inspired by an ex-girlfriend. "The first song I wrote for her was 'Alright.' Man, my feelings for her were so deep. Instead of writing letters, I gave her songs. By writing songs for her, I compiled the material that became my demos."
After finishing the Brown Sugar demos, D'Angelo sent tapes to a talent scout in Texas. "He told me I needed some work, so I soon left Richmond and drove to New York City with two hundred dollars in my pocket and a place to stay in Brooklyn." Giving the same material to Midnight Music publisher Jocelyn Cooper, the country boy soon received seven offers from major record companies. 
It was also during this period that D'Angelo befriended A Tribe Called Quest, whom he credited with looking out for him during his transitional period between moving to the city and completing Brown Sugar. "That was when they were finishing up the Midnight Marauders album," explained D. "I was eighteen and didn't know shit. Tribe schooled me. I didn't know anything about the business or New York." 
Says former EMI executive Gary Harris, "Originally, I had thought about recruiting [former Motown/Marvin Gaye producer] Leon Ware to produce the album. We had talked about doing an album that was reminiscent of Marvin's I Want You album, which Ware was a major collaborator. Instead, D'Angelo went away and made Brown Sugar, which was the end of that decision."
While D'Angelo might've entertained the idea of using the veteran Motown producer (in the same way that Earth, Wind & Fire founder Maurice White was once considered as a producer for Prince's debut), the piano player had his own musical visions. "People forget that music should be artful," D'Angelo philosophized. "There is a difference between artists and stars. For me, what comes first is the music. I want to make dope music. It's been like that from the beginning, and it's going to stay like that."
After two hours of chatter that Sunday afternoon, D'Angelo took one last cigarette from the depleted pack. Lighting up in the restaurant doorway, he offered to drive me home. 
Walking a few blocks in the drizzle to his messy ride parked inside a garage, D'Angelo slid behind the wheel and looked around on the floor until he located a cassette of Marvin's least celebrated masterpiece, Here, My Dear. 
"One of the reasons I like Marvin Gaye so much—he didn't give a fuck," D'Angelo explained, putting the tape into the deck. "He just said whatever the fuck he wanted to say, but he did it so dope, motherfuckers had to appreciate. He was an artist, a true artist." 
D'Angelo was all of ten years old when his future hero was blasted by his own minister daddy on April Fools' Day 1984. "It was a Sunday, and we were coming home from church," D'Angelo said. "We stopped at my cousin's house, and the first thing he said was, 'Yo, Marvin Gaye got killed by his father.' I thought he was joking. After that, I had nightmares for years. Finally, I had to go to a shrink, and she broke the whole thing down for me. His father was a preacher, and my father was a preacher. I can't explain what happened, but one day I was able to listen to his voice without being petrified. I can't explain that either."
As we got to my block, I glanced at the future of soul and wondered aloud how he might deal with fame if Brown Sugar became a smash. "You might not be able to sit up in restaurants and drive writers home," I joked. 
Glaring sullenly as though I was full of shit, D'Angelo seemed to think there was no way he would possibly be R&B's next great superstar. "I'll take it day by day," D assured me. 
Double-parking his ride in front of my building, D'Angelo mumbled, "Thank you, man," as Marvin Gaye continued to sing. Driving away, he had no idea that his life would never be so simple again.