The Memphis music legacy is part of what makes us us, because we were born and bred around it. MJG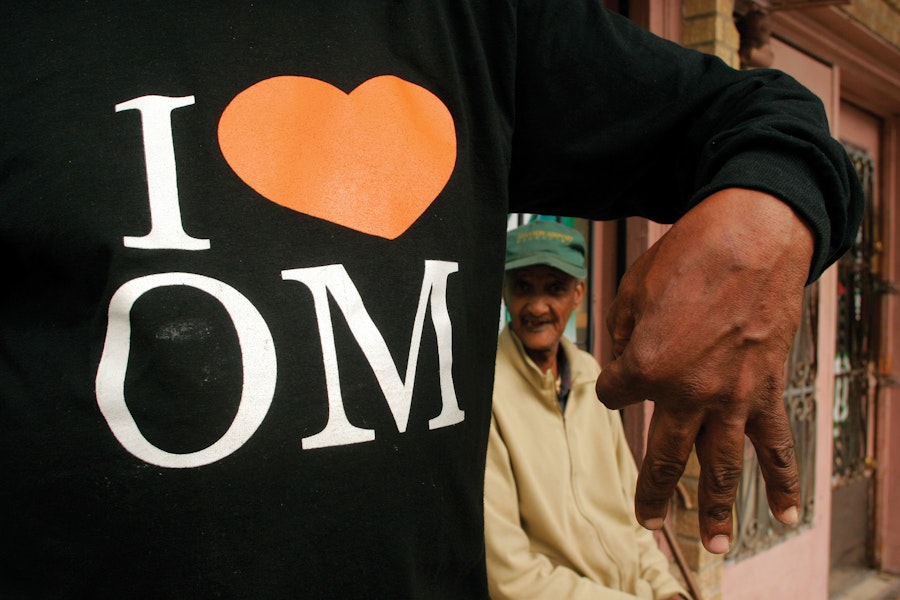 What's your favorite color? Oraaange/ Now where ya from? Mouuund/ Make your two fingers round and three fingers down/ Welcome to the motherfuckin' volunteer state/ Where the Orange Mound niggas known to carry AKs/ The home of 8 Ways, the home of MJ/ The home of tha nigga that'll slap ya in your face
—Da Volunteers featuring MJG,  "What's Yo Favorite Color?"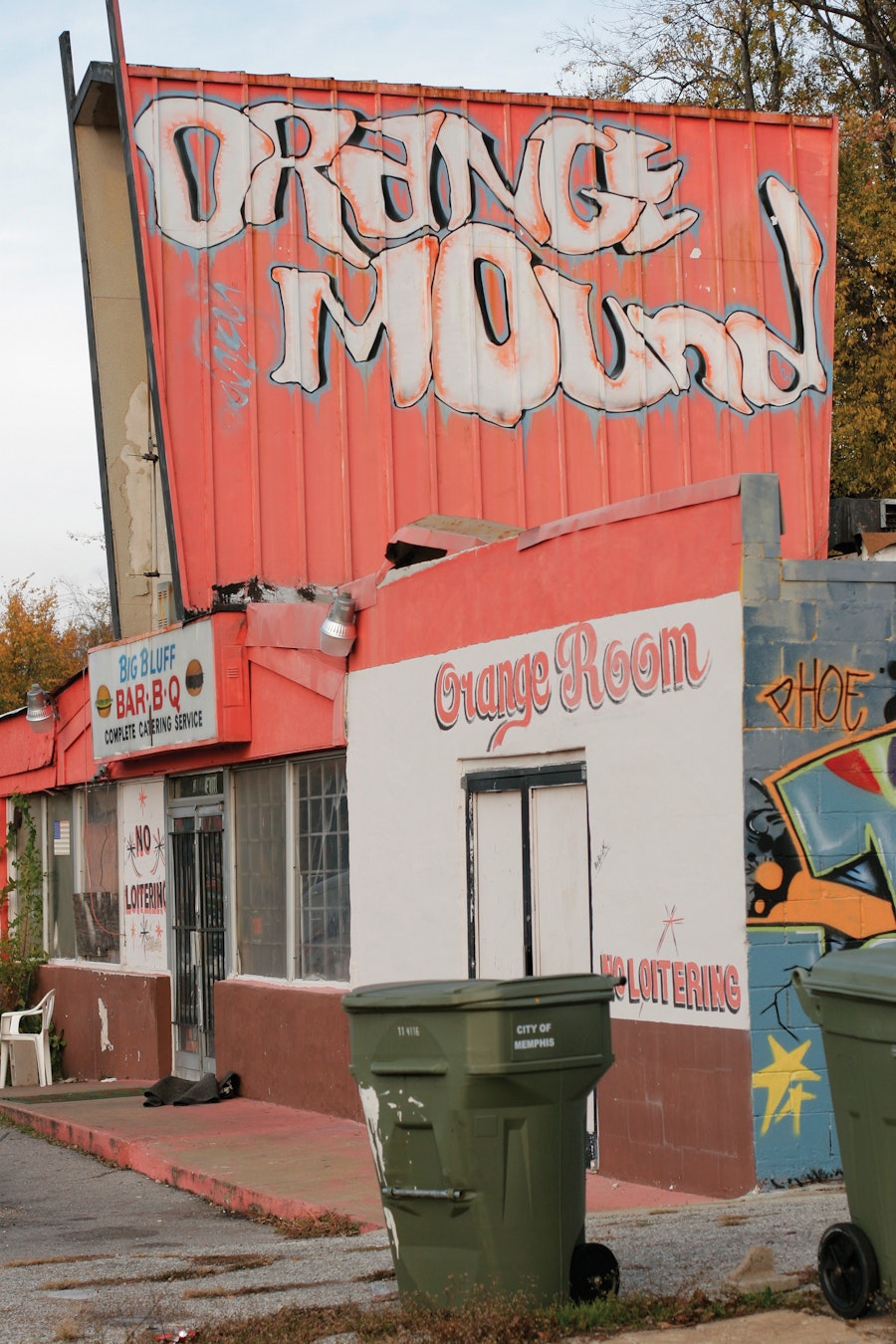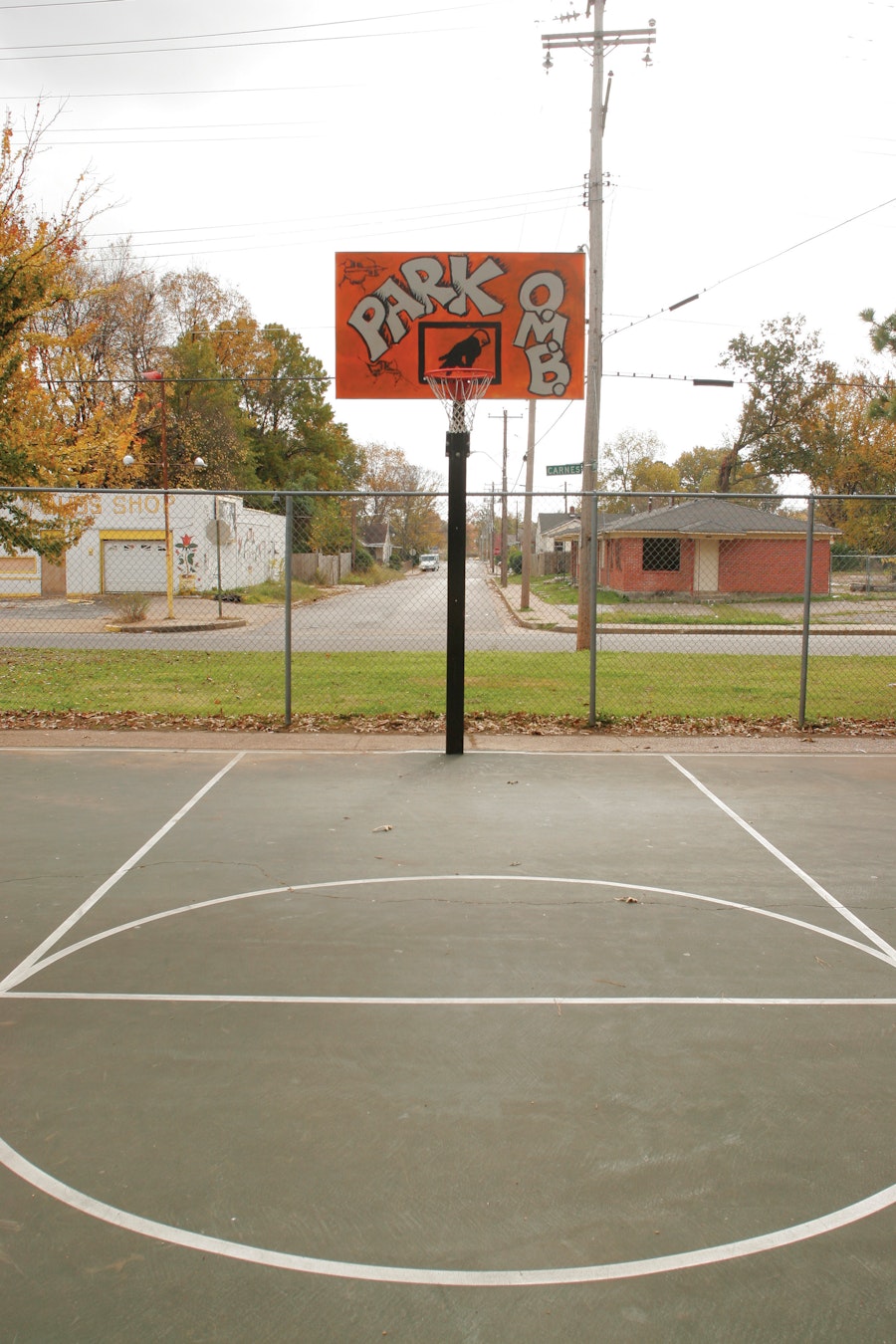 Straight from the underground, fat boy from the Mound/ Spit it how I live it, keep it gutter, that's how we get down/ I wanna see you get it crunk, let a nigga know what hood you from…They break the mold, one of a kind, fat boy wit' a gold mouth that shine/ Hard to touch, sorry to tell you, boys out here ain't hard as us/ Ball and G, part of the streets, 'cause the streets are a part of us
—Eightball and MJG, "You Don't Want Drama"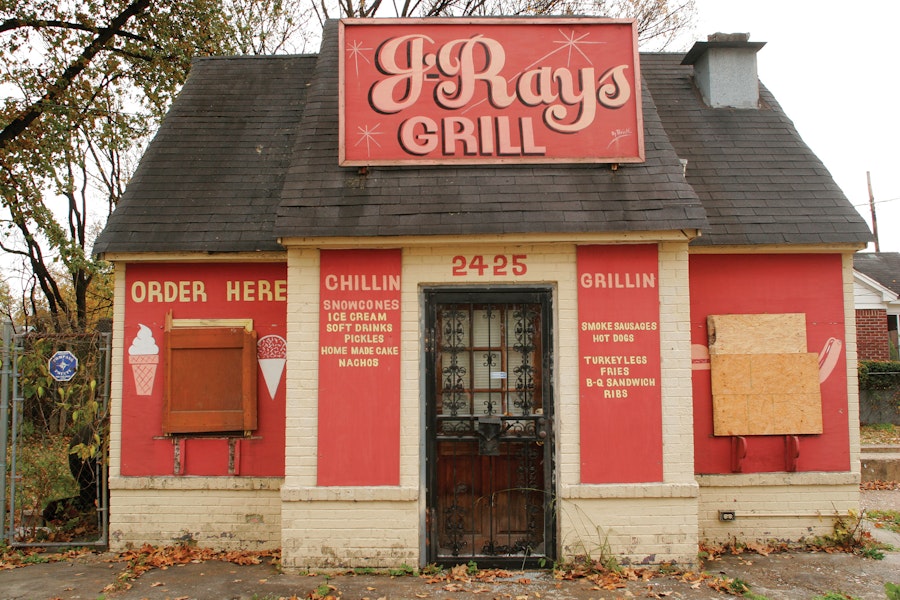 I quench my thirst today with righteous thoughts of mine/ 'Cause righteous thoughts of mine will leave mark-ass niggas far behind/ I seen it every time, they come and go/ That's why I drop to my knees and ask God to distinguish friend from foe/ And what do you know? By the time morning comes, I can see the light/ And then I'm thanking God once again for making everything all right/ He made it tight, and now I'm back up on the scene/ Countin' greens
—Eightball and MJG, "Friend or Foe?"
MJG: For most Memphis artists to get recognized and get noticed, they have to go outside of Memphis. There's not much going on here, because we don't do it together. If a Memphis artist has a video shoot or a party going on, you don't see other artists showing up. You don't see 'em in the background, just chillin' in the video for the sake of Memphis music—it's just the artist shooting the video and his personal entourage, so people not from Memphis see the artist as an individual instead of a city scene. 
That's something I want to improve on. It doesn't matter if we hang out after the lights go out or not, as long as we show up and support each other and make it look like the scene is whole. But just because I feel like the artists or labels here could do better, I'm not knocking 'em on it. I respect everybody, but the only way they'll respect me is if I step up and do it first. So when someone else is doing a video, I show up, which puts pressure on them to show up. 
Eightball: Don't think nothing's happening here, because there are a lot of people in Memphis right now looking for talent. Maybe I could help [the local scene] a little better, but I don't know. There are a lot of people here that work hard with their music, cats like Free Sol who are working all the time. They just gotta get that right opportunity, but all it ever takes is once.
MJG: If we believe in our city, everybody else will too. But every time there's a holiday or something, people start running to other cities to celebrate instead of doing something in Memphis. Everybody's running to Atlanta, Houston, L.A., or New York for the big events, and we don't do nothin' here. If we think Memphis is nothin', they'll think Memphis is nothin' too. But if we do some things here—at the Plush Club, the Premier, or whatever we have to offer—it could be good. Everybody on the scene just needs to be on the same level—clubs have to be in the same frame of mind as artists and labels to pull people to our city. All the fans need to stand up, come out, and be supportive. And if something bad happens, you have to look at it like a rotten apple—whether you hear talk about it or not, violence goes on in every city, in every town, not just Memphis. 
I spit as much knowledge as preachers and teachers/ Just as long as the message reach us we all fill up the bleachers/ I'm the MJG, I get in yo shit/ I ain't trying to run yo clique, that be your friend so quick/ Come on, where's my money, let me hit the stage/ Fuck them long interviews, just give us the front page/ Black G-apostrophe-S us, forever bust/ Them lyrics that make the people say that he got nuts
—Eightball and MJG, "Forever" 
Eightball: Music is my life. I wanna take it to the next level and do all I can. I'm actually working hard with my label now—that's gonna be my thing. 
MJG: Our whole goal is to show the world that this ain't no gimmick. Hip-hop isn't a passing fad—it's a vision. My company, MJG Muzik, is gonna show that over the years. Right now I'm letting it do its thing, taking my time not to rush too much. I'm messing with Select-O [Hits, a regional music distributor based in Memphis], trying to keep things in the city, because with me being a Memphis artist, my whole thing is to show off my hometown, which I'm doing with artists like Mac E and Da Volunteers, who are getting play on the radio in Memphis right now. [sings] "What's your favorite color? Oraaange/ Where ya from? Mouuund."
Eightball: For the new album, Ridin' High, we did a lot of work in Miami, with producers like Nate Hills, one of Timbaland's producers, and Bigg D, who actually did the chorus on "Ridin' High." We did a lot of stuff in Atlanta, too, at this house that belongs to Goldie Loc from the E-40 song "Candy." With some people we worked with, we just sent tapes back and forth. In cities like Atlanta and Miami, we can be around a lot of those people that we need to be around, and work on our songs in laid-back atmospheres. But no matter where we go in the world, we always come home.
MJG: Check out "Fuck That"—it's our Freedom of Rights song.
Eightball: It ain't a song for the clubs or the radio, but they've already done it—they've played it! Ha! We weren't looking for a single with that song, and we weren't trying to please nobody. It's just Eightball and MJG being raw, being us. That's what I like about it—we're not trying to save the world.
MJG: We're just doing what we're doing, and keeping our love of music strong, which is the only way you can keep going.