It must be noted this feature story written by Jason Lapeyre was published in 2008, four years before the documentary Searching For Sugar Man. Lapeyre has gone on to become a Canadian film director. Sixto Rodriguez enjoyed a reignited career following the documentary and reissuing of his music by Light in the Attic Records, up until his death at age 81 in August of 2023.
If you enjoy this article, go deeper into our pages with a Wax Poetics subscription by subscribing here.
In 1969, times were ill in the Motor City. The Twelfth Street rebellion two years earlier had blown the city apart, leaving forty three dead, 7,200 arrested, and two thousand buildings burned to the ground. Vietnam was taking Detroit's young men and never returning them. White flight was in full swing, and the inner core of the city was crumbling. The city was becoming synonymous with urban blight. At the time, singer-songwriter Sixto Diaz Rodriguez was playing at a hooker bar called Anderson's Garden—accompanied by a toothless saxophone player and an organist. With his back to the audience, Rodriguez was singing bibles full of truth to a gang of drunk autoworkers that couldn't care less. 
"When you go out to a place and see a guy singing facing the wall, you really listen to what he was saying," says Dennis Coffey. "And that's when we realized that he was kind of an urban Bob Dylan-ish guy." Motown's legendary session guitarist was the man responsible for getting Rodriguez a record deal, along with his production partner, Mike Theodore. "We were seriously thinking of naming his second album Rodriguez's Back," adds Theodore. But he recognized the power of Rodriguez's pure voice and lyrics that hit like sledgehammers. "Rodriguez hooked you in right away, with a simple melody and a clever lyric. And his voice was appealing. It was the whole package; as a vocalist and as a writer, he was there."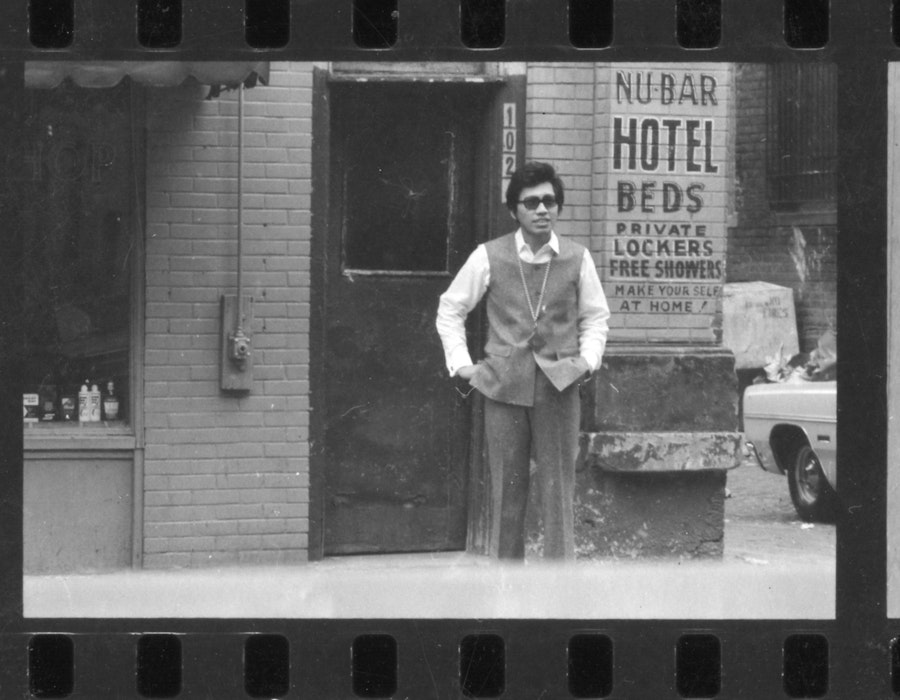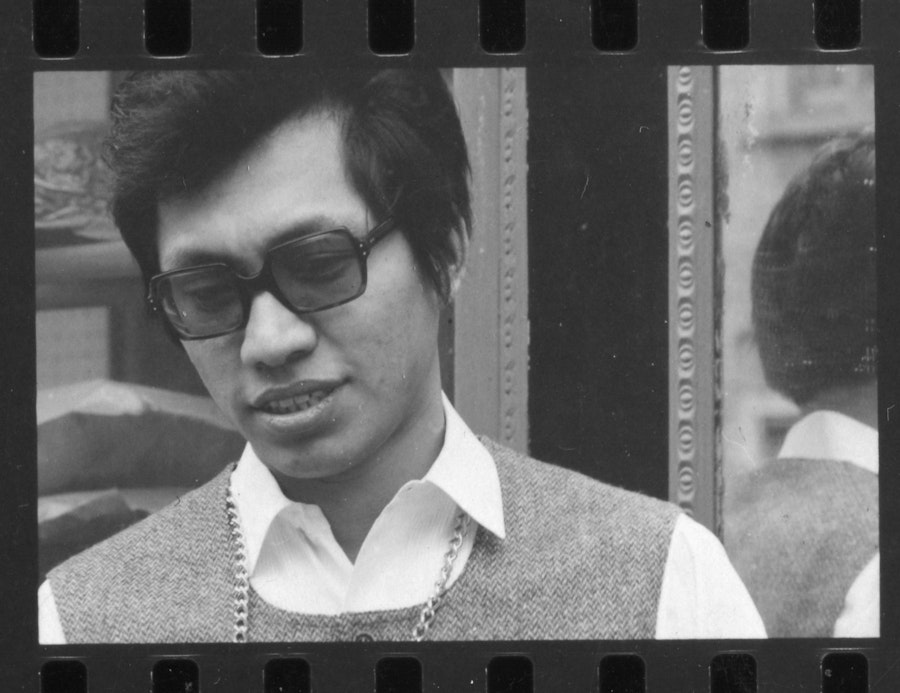 They brought Rodriguez to Sussex Records owner Clarence Avant, who went wild when he heard Rodriguez's bold lyrics and strong melodies. He immediately sent the singer into the studio with the duo behind the boards. Cold Fact was recorded in the fall of 1969, with Coffey on guitar, Theodore on keyboards, and Funk Brothers, bassist Bob Babbitt and drummer Andrew Smith, as the rhythm section. "Basically, we recorded him and his guitar, uninfluenced by anything other than what he was doing, and we built the rhythm section around him," remembers Coffey. "We didn't wanna interfere with his vibe. Rodriguez was centered on what he does." The unusual process gave the producers lots of room to experiment, particularly on the album's opening track, "Sugar Man." And in '69, psychedelic was the name of the game. "We had listened to the Beatles' stuff," says Coffey. "We were doing things backwards, turning the tapes upside down, just for effects." 
"I took the string track from one of the other songs and put it on another machine backwards," Theodore recalls. "I was running it through a tape delay and just manipulating it by hand, so that gives you that unexplainable kind of music." Decades later, the technique would come to be known as sampling. At the time, it was studio experimentation in an attempt to find a sonic landscape that matched the vividness of Rodriguez's lyrics. 
They didn't stop there. Coffey played a Vox Tone Bender effects pedal for the fuzzed-out guitar intro on "Only Good for Conversation," setting the stage for a monster bass/drum break after the second verse. At the other end of the spectrum is the marimba that suddenly joins the sparse arrangement and powerful lyrics on "Crucify Your Mind." "It got to the point where we were so busy, and we were trying to be so creative, we started looking in the union book for weird instruments," says Coffey. "We had guys come in with bass saxophones that were so heavy they had to be wheeled in on a cart. We were always trying to be on the edge. Either that or I had a short attention span." 
Cold Fact was released in the spring of 1970. It was the real deal, a funky folk-rock masterpiece from a searing new voice of truth. Rodriguez flew to New York and Los Angeles to push the album. He was compared to Dylan. Billboard gave the album four stars. 
And then it tanked.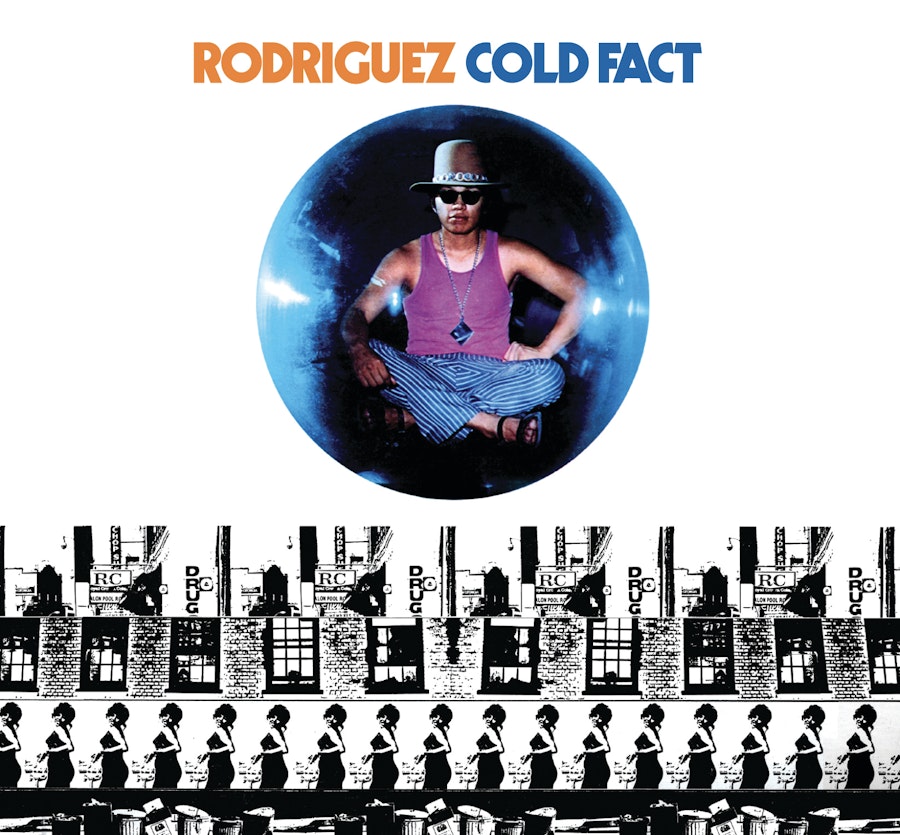 Sussex didn't push him right. Rodriguez wasn't big on touring. The material was too intense. There are a number of theories, but the fact is that the record didn't sell. Avant was still enthusiastic and put Rodriguez back in the studio for another LP with British producer Steve Rowland. Coming from Reality was released in the fall of 1971, but with Buddha pouring all its promotional energy into Sussex's other singer/songwriter—Bill Withers—there wasn't much left over for Rodriguez. And again, the album did not sell.
Now Rodriguez had to face some cold facts. He went back to school. He got a square job. He stopped playing clubs. Cold Fact and Coming from Reality were put into the back rooms and basements of record stores, to wait thirty years for a new generation of crate diggers to get at them. Rodriguez's career as a professional musician was over.
But like the line in that movie says, "You may be done with the past, but the past isn't done with you." 
Since the early '70s, an Australian radio DJ named Holger Brockman had steadily been playing Rodriguez's music, and, over the years, his audience fell in love with it. Trading tapes of his hard-to-find albums and putting pressure on record stores to stock them, Australians slowly built demand through word of mouth until a licensed "Best Of" was finally released at the end of the decade. It instantly went platinum, as did rereleases of Cold Fact and Coming from Reality. Which is how, in 1979, eight years after he played his last show, Rodriguez stepped out onstage in front of two thousand Australian fans and brought the house down. He sold out sixteen concert halls in seven different cities, and then returned two years later and did it again on a tour with Midnight Oil. Rodriguez had resurrected his career.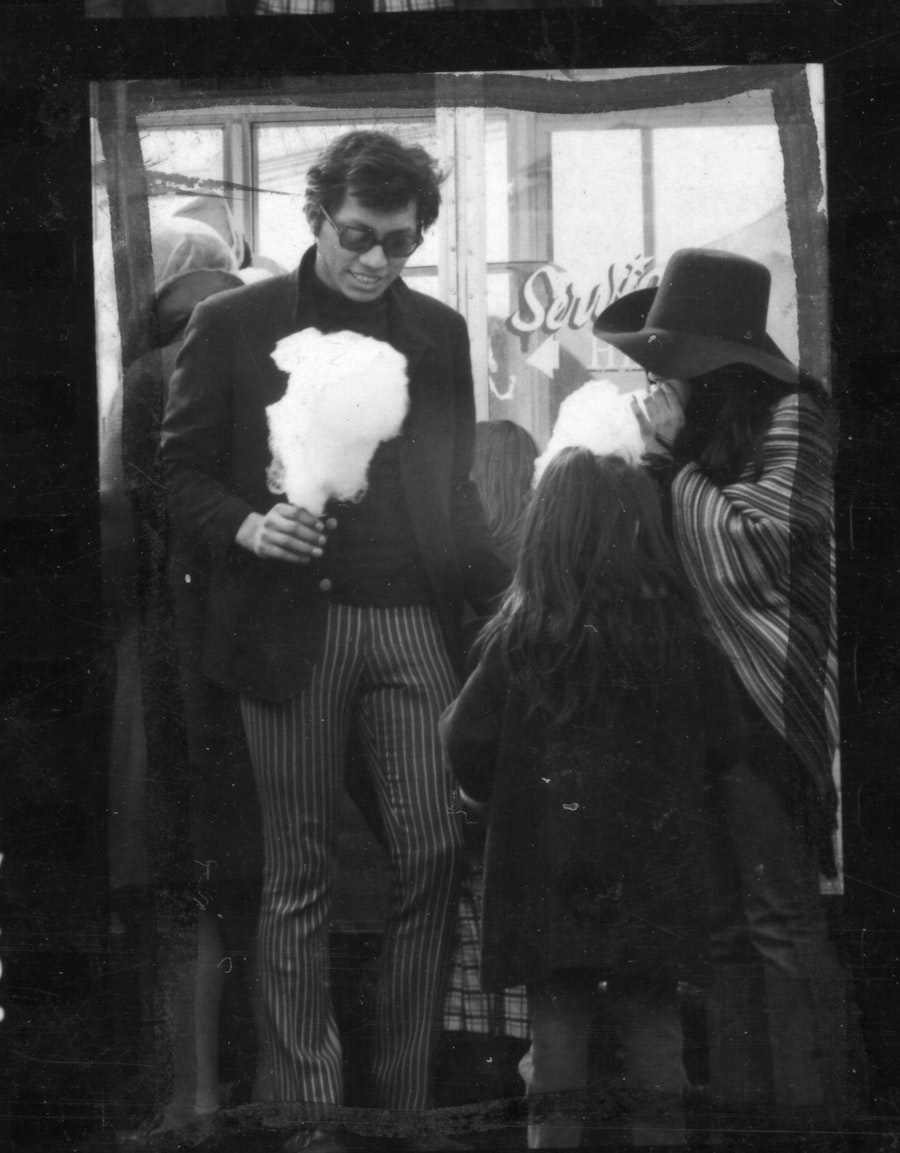 Then the tour ended, and something strange happened. Or rather, didn't happen. Rodriguez didn't write any new songs. He didn't record another album. He went back to Detroit, settled down, and got a square job. He did heavy labor, roofing, demolition, and restoration. And that was the last anyone heard of him. He disappeared.
But the past still wasn't done with him. A few copies of Cold Fact had trickled into South Africa as well, and word of mouth has always been Rodriguez's friend. Fans, who knew him only as "Jesus Rodriguez" (for legal reasons, the songwriting credits on the album were given to Sixto's brother, Jesus), began to pass tapes around and spread the facts. The record hit hard with young people who felt trapped under the repressive censorship of apartheid, like Brian Currin and Stephen Segerman, two young men who would later play key roles in bringing Rodriguez's message to a South African audience. "The major impact of his music came when I was in the army on compulsory national service, when I was eighteen years old," recalls Currin. "What amazed me was that university students and army guys both liked Rodriguez." Twenty years later, Currin's passion for the music would drive him to set up the first website devoted to Rodriguez's music. 
The two LPs went bootleg platinum in South Africa, and soon everyone knew Rodriguez's music. But with no new information about his whereabouts, the rumor mill went bananas. "All the usual ones," says Segerman. "Suicide, died in jail after being imprisoned for shooting his wife, set himself on fire onstage after singing 'Forget It.' But one thing was for sure—we knew he was definitely dead." In the late '90s, Segerman and a journalist named Craig Bartholomew decided to find out once and for all how Rodriguez had died. Taking a lead from Currin—whose website had compiled all known information about the man and included a memorial—Bartholomew and Segerman set up the Great Rodriguez Hunt website and eventually tracked down Mike Theodore. Bartholomew called him at home, and when he heard Theodore's voice, he knew that he was seconds away from discovering Rodriguez's fate. "At the time, I was trying to do a third album with Rodriguez," remembers Theodore, "so I said, 'It's ironic you're calling… he's right here.'"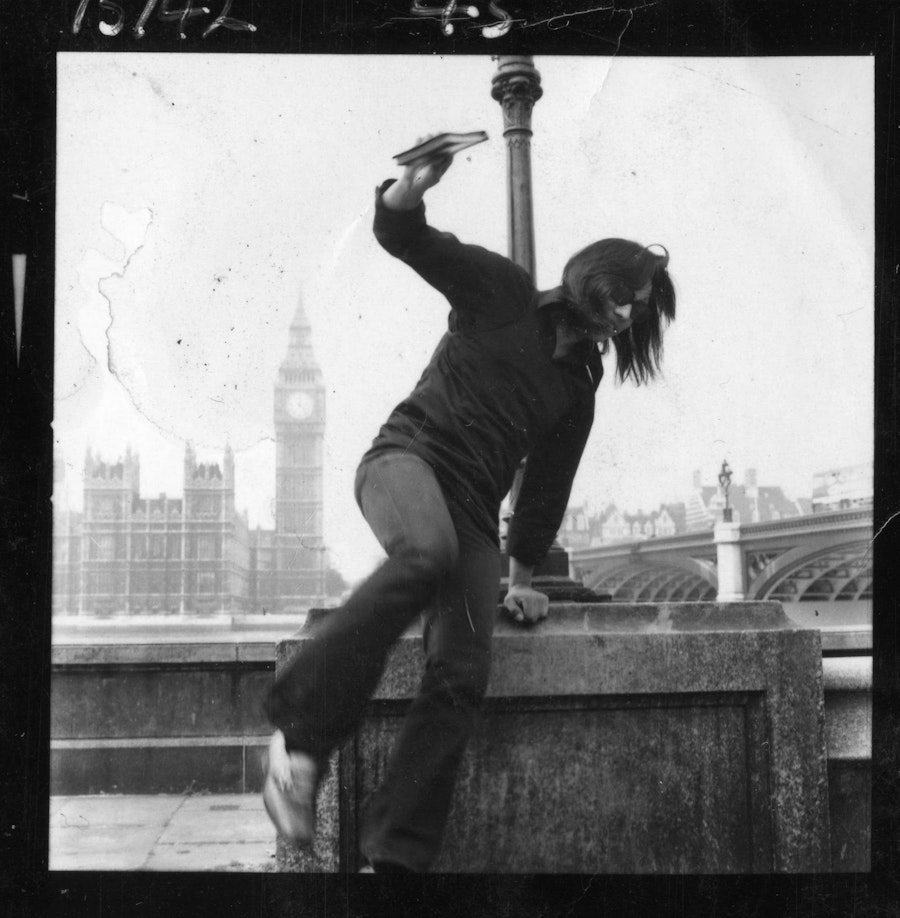 With Segerman's help, Rodriguez arranged his first tour of South Africa and, in early 1998, took the stage in front of five thousand adoring fans. The audience gave him a standing ovation as he walked on, and when he began to play, they sang along with every word. He played five more dates, every one sold out. "You have to understand that in South Africa, Rodriguez is massively popular," says Segerman. "So much so that when we walk down the main road in Cape Town, he is recognized and warmly greeted by a lot of people." Rodriguez toured South Africa twice more, playing sold-out shows every time. Since 1998, he has also played dates in London, Sweden, and has returned to Australia, where he was warmly received by a whole new generation of fans.
"I had no idea this all was gonna happen," says Rodriguez. "It's wonderful. I'm glad it was kind of staggered. It didn't follow a linear path. That's what made it all the more interesting." The man's music just cannot be held down.
In 2008, Detroit is still struggling but fighting for a comeback. Rodriguez has been doing what he can to help. "I've run for mayor, I've run for city council, I've run for state representative, and I've also run for my life," he says. But his music has always been his strongest weapon, and it's finally coming back home. Light in the Attic is set to release remastered CDs of his two—his only two— records, and maybe this time it will connect. Even if it doesn't, Rodriguez isn't going anywhere. "I'm stayin' in the music," says Rodriguez. "I'm long-term with this. Survival, man."