Where's João Donato? It's a frequently asked question, referring simultaneously to the physical location and the musical moment he inhabits. And it is the question I ask this particular Sunday morning in the lobby of a São Paulo hotel where João Donato is staying for the weekend. The maestro was playing a series of shows to celebrate his seventieth birthday, and after shadowing him for two days I was beginning to think that our promised interview might never take place. Playing the all-too-familiar role of the ignorant gringo, I was let up to Donato's room only to find that his manager forgot to warn him I was coming. Otherwise, I think he would have put his pants on.
Sitting in his boxer shorts across the small table at the foot of his bed, Donato proved to be as unpredictable as his career. He jumped from bossa nova to funk, Stan Kenton to rapper Marcelo D2—all with the ease of someone unconcerned with musical labels. 
A sample of some of his more descriptive song titles suggests Donato's comfort with musical hybrids: "Bluchanga," "Sambolero," and "Sambongo," to name just a few. Lacking a name for his style of music, Donato's is a distinct sound, immediately recognizable from the first few bars of any of his tunes. He was funky back when "funk" was a bad word (listen to either of his 1960s Brazilian LPs for proof). His compositions are deceptively simple, while his arrangements are harmonically complex, resulting in songs that are seemingly childlike, yet reveal their intricate details upon repeated listening. 
"I'm at peace in my mind, with my work, with my own life, because I never consciously tried to be a success. If I start hitting a few home runs, it's just very lucky, not because it was my idea to hit home runs."
João Donato was born in 1934 and spent his early years completely landlocked in the Amazon wilderness of Acre, a state that borders Peru and Bolivia. At the age of three, he showed early signs of musicality by memorizing the complete lyrics and spoken intro to a corny hit song of the day. By eight, he was playing accordion and even wrote his first song, "Indio Perdido," which he would record thirty-three years later as "Lugar Comum" with lyrics courtesy of Brazilian pop star, Gilberto Gil.
Donato recalls that he first heard the melody of "Indio Perdido" while playing on the bank of the river where he overheard an Amazonian Indian whistling the tune. Even as a young boy, Donato was struck by the beauty of the song and committed it to memory. The Portuguese title acknowledges the tune's original author, the "Lost Indian."
Donato's family moved to Rio de Janeiro when he was sixteen, and he started hanging out with other jazz-obsessed teenagers in the suburbs of Rio. The teenager was soon fronting his own band, playing jazz-inflected sambas, boleros, and other popular styles. Donato actively participated in the jazz fan clubs that were all the rage among Rio's teen music intelligentsia. The Frank Sinatra–Dick Farney fan club—Farney being a Sinatra-styled vocalist who ruled the Brazilian jazz scene in the '50s—was where most of the future bossa nova founders swapped records, but Donato's real passion was Stan Kenton. After hearing his first Kenton 78 at a friend's house, Donato recalls, "I couldn't sleep. Usually, it's a girl that does that to you, but this time it was this music that kept me up." He soon framed a picture of Kenton for his bedside table.
It didn't take long for Donato to find out who had real jazz chops and who was there just to hang out. João Gilberto, later to be known as the "pope of bossa nova," had recently arrived in Rio from Bahia, and, when he and Donato met, both of them recognized they had just met their doppelganger, both in appearance and interests. In his definitive history of the bossa nova revolution, Ruy Castro explains: "Musically, the two insisted on an all-out effort from others and a little more from themselves, which made it hard to play with them in a group: apparently no one was good enough to play with them." The two shared a few other traits in common: eccentricity, unpredictability, and a predilection for the "official" leafy green of the jazz set.
By 1958, at the age of twenty-four, Donato was one of the most respected musicians in Rio, playing primarily piano and occasionally trombone, which he picked up in homage to Frank Rosolino from the Kenton band. Donato loved Kenton, but his audiences and less-progressive bandmates hated how Kenton influenced Donato's playing. Castro recalls that Donato felt much more at ease playing in jam sessions, "when he could get together with other musicians who were tuned in to the same frequency," most commonly "during late nights at the Plaza, after the tiresome paying customers had gone home and only the musicians were left, playing and singing for one another for free." 
Given Donato's reputation as a musician and arranger throughout the mid-'50s it is surprising that he only recorded a handful of 78s and one 10-inch record during this period. According to his peers, Donato's flightiness and unpredictability severely reduced invitations to record, and his increasingly complex music limited his appeal as a regular nightclub performer. Says Castro, "He was becoming a musician whose head was thinking about jazz, but whose feet were firmly planted in the Caribbean, and whose hands had no preference for the music from any particular Brazilian region, and contrary to the urban Rio thing his colleagues were into." With limited success recording and no gigs on the horizon, Donato accepted a former bandmate's invitation to play with Carmen Miranda's Banda da Lua in Lake Tahoe, California, for a six-month gig in 1959.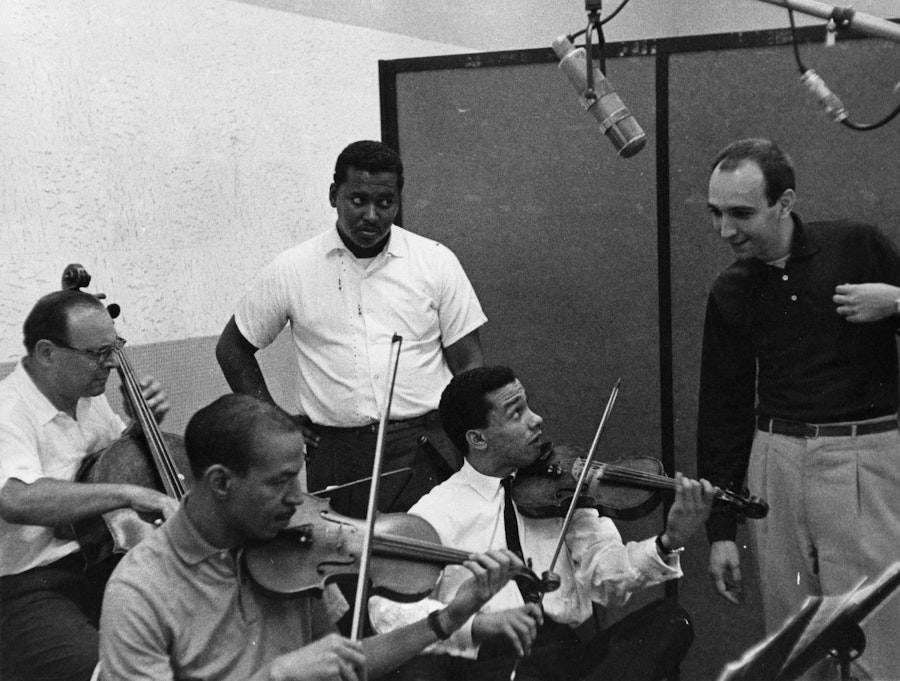 "Being original is a need of human nature. You want to be different than everybody else. But being different can get you in trouble, too, because it may not be what people want."
The Banda da Lua was no bastion of progressive jazz, and Donato's style was not appreciated, so when the band got their next gig, Donato was not invited to come along. He headed towards L.A. without a penny to his name and found temporary work playing Gershwin tunes at a nightclub that had recently changed its name from "The Winners" to "The Losers." He auditioned for gigs with some of the Latin bands that were so popular in L.A. at the time, but, as Donato recalls salsa pioneer Johnny Martinez telling him, "I needed to listen to more records by Tito Puente and Machito."
Bandleaders could recognize Donato's skill, but his sound didn't fit in the Latin format until he met Cal Tjader. As a Brazilian, Donato could occasionally pass for a Latino to the less observant concertgoer, but Tjader was Swedish American, born in St. Louis, and looked about as Latin as Pat Boone. But Tjader played exclusively Latin jazz, and he and Donato connected immediately. Tjader asked Donato to sit in on piano during a gig, and, after the show, the conga player, Mongo Santamaria, confided to Donato that he was starting a new band and needed a piano player.
Donato packed up and moved to New York with Mongo's new band, becoming a cherished member of the band. He played piano and trombone, and regularly contributed songs to their repertoire from 1959 until 1961. Mongo was not the only one who recognized Donato's talents. He also played shorter stints with a young Eddie Palmieri and the great Tito Puente, referred to by some as the "Latin Stan Kenton." Soon, bandleaders on both coasts knew of this funny Brazilian pianist with an incredible ear for melody and some interesting songs up his sleeves. In 1962, only three years after Donato's arrival in L.A., vibraphonist Dave Pike recorded an entire album of his tunes called Bossa Nova Carnival.
Out of the blue, Donato got word from his musical twin, João Gilberto, that he was putting together a band for a 1962 Italian tour. This band goes down in history as possibly the best Brazilian band that never recorded: João Gilberto on guitar and vocals, Donato on piano, Tião Neto on bass, and Milton Banana on drums. Like many of Donato's memories, his recollections of the tour are cataloged according to the songs that he wrote at the time. "I was finishing the tour in Italy, and while packing my suitcase to go... [whistles the tune to "Villa Grazia," written on the spot and named after the house where he was staying] I only had so many minutes before I had to leave," Donato reminisces. "When I look back, I always have a few songs to remind me of a certain date. My life has always been punctuated with music...you know, any kind of reason is a good reason to write a song."
Soon after the tour, Donato and his new American wife, Patricia, decided to try living in Brazil, but the regular power outages and shortages of bread and butter ensured that they wouldn't stay for long. While back in Rio, in 1962, Polydor Brasil asked Donato to record an album interspersing his original tunes with some current bossa nova hits. Not knowing when he would return to Rio again, the label asked the mislabeled trio to record another album for the following year. (While bassist Tião Neto and drummer Milton Banana were credited, the fourth player, percussionist Amaury Rodriquez, was left out of the credits.)
These two albums, Muito a Vontade and A Bossa Muita Moderna, reveal a band bursting with creativity and energy. While Gilberto credits Donato's accordion style as the inspiration for his own genre-defining guitar style, Donato was in fact AWOL for most of the bossa nova boom. It was 1963, and bossa nova was reaching its peak of popularity in Brazil. Despite Polydor's attempt to capture one of bossa nova's innovators during the height of bossa mania, these recordings are not bossa nova, regardless of the requisite Jobim tunes. How could it be bossa if Donato spent the previous two years playing Latin music with the world's best bands? Regardless of what you call it, this swinging, Latin-meets-West-Coast-jazz combo inspired the next Brazilian music craze: the bossa-jazz trio. In Donato's wake, Rio's music scene was swamped with dozens of jazz trios, including Tamba Trio, Milton Banana Trio, and the Jongo Trio.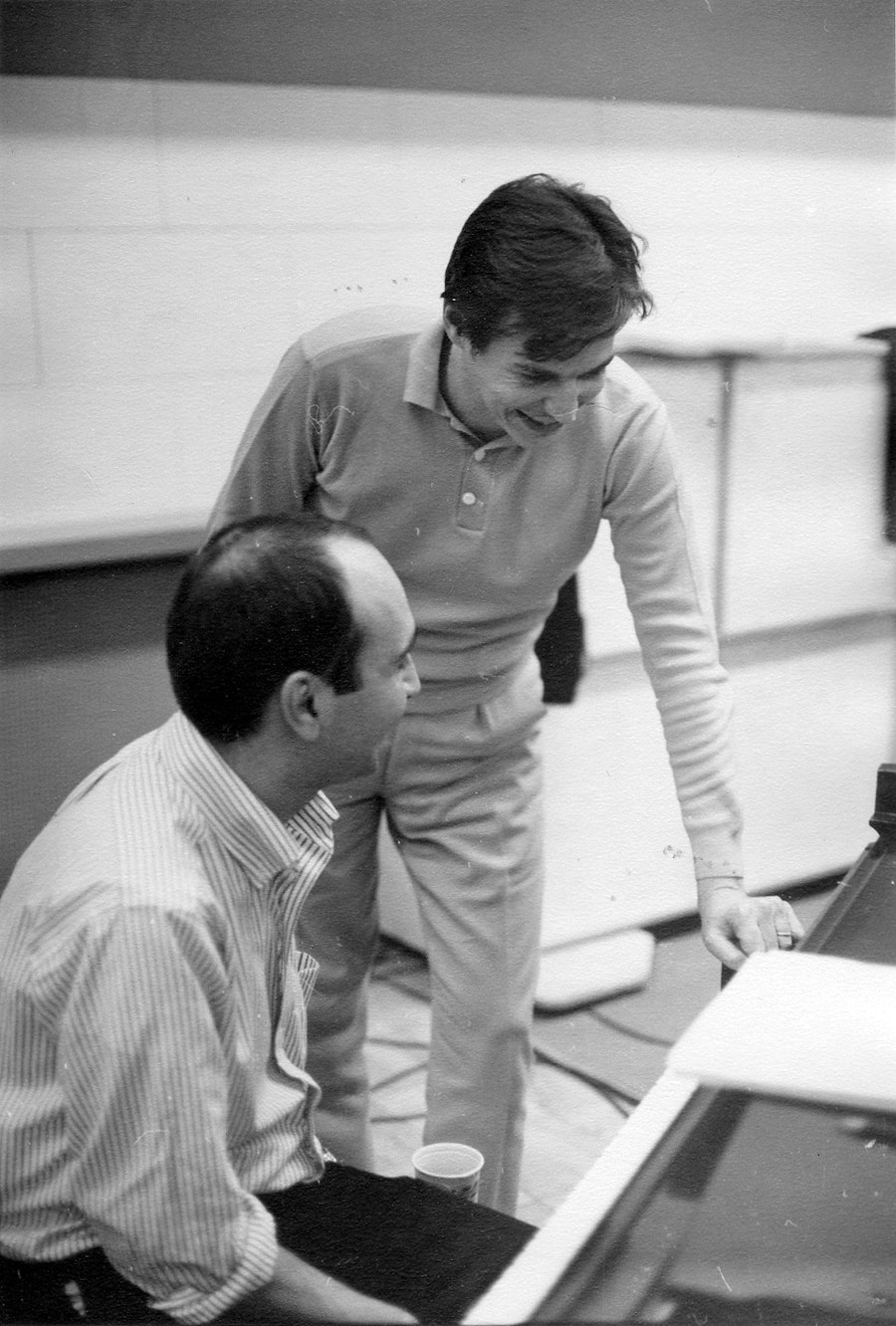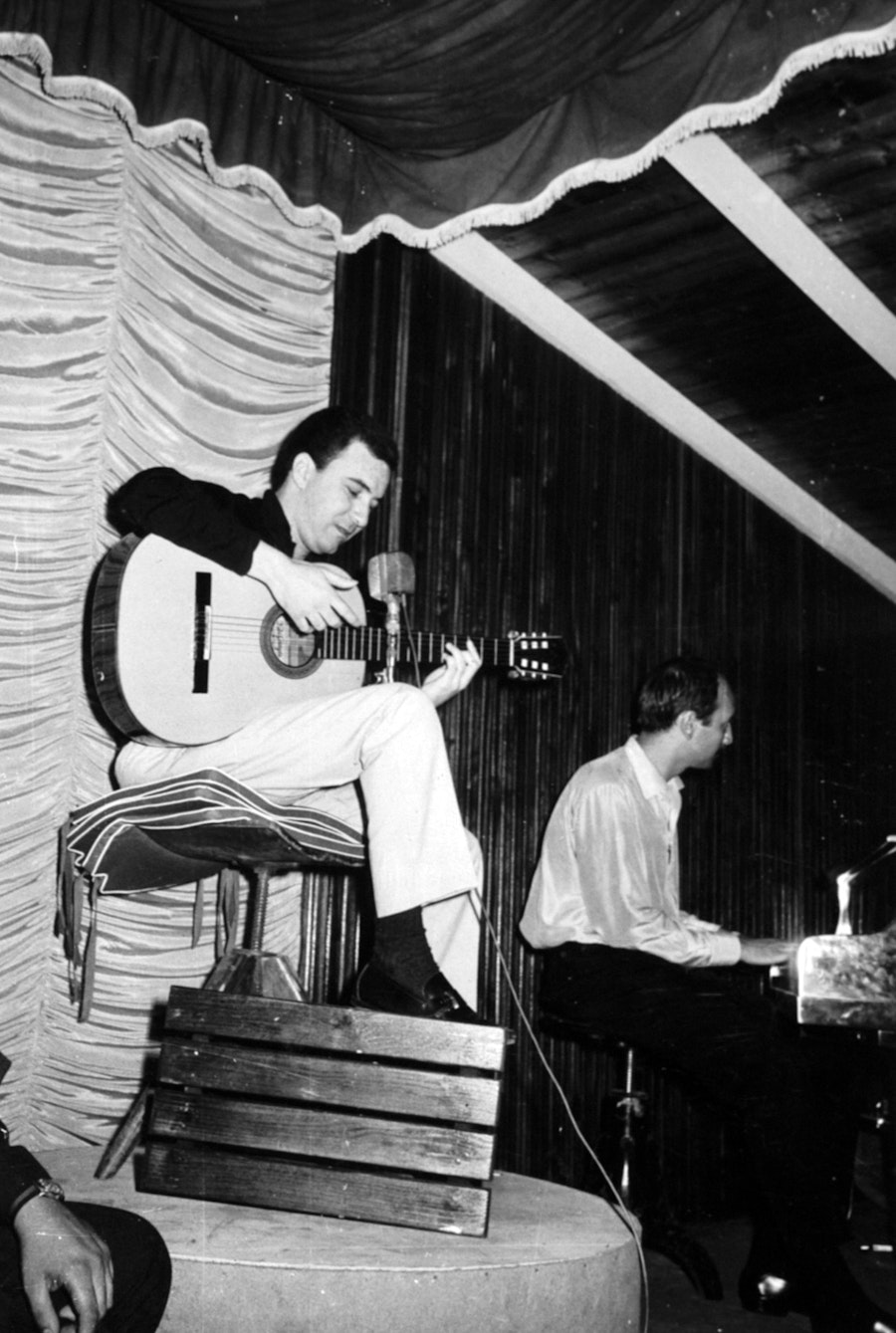 "Many songs I already did before, but I still keep doing them, and somehow it seems that they change a little bit, because they can never be the same. It's like having a son and saying, ' I'm gonna have another one just like him.' It's impossible. You can't predict it."
Back in the States, the success of the 1963 album Getz/Gilberto triggered a landslide of bossa nova albums. American musicians were rushing to record bossa albums, while many Brazilian musicians were finding fame in the American market. Donato returned to L.A. with a copy of his Muito a Vontade under his arm, hoping to have it issued in the U.S. After being rejected by several record labels, the president of World Pacific said he would pass the album to saxophonist, bandleader, and Kenton alumnus Bud Shank, who was scheduled to record an LP, but hadn't yet selected the tunes. Shank loved the sounds on Muito a Vontade and offered Donato a major arranging and playing role on his next album, which would be released in 1965 as Bud Shank and His Brazilian Friends. The liner notes quote Shank as saying, "This is João Donato's baby—I've turned all the problems over to him and I just relax and play." The album stands as one of the finer moments in the pan-American jazz connection, although it is well overshadowed in history by the Getz/Gilberto album. The album's success prompted World Pacific to bring Muito a Vontade out in the U.S., calling it Sambou...Sambou.
With the U.S. bossa nova boom in full force, Donato found work on a handful of bossa sessions, including (the girl from Ipanema) Astrud Gilberto's first two solo albums. After working with Claus Ogerman on Astrud Gilberto's first solo bossa recording, The Astrud Gilberto Album, Ogerman told Donato he wanted to do a "beautiful album with beautiful string arrangements that I will write for you." In 1965, Donato was at best a well-respected but little-known Brazilian composer and piano player, yet Ogerman, arranger for Bill Evans, Stan Getz, Antonio Carlos Jobim, and Wes Montgomery, sought him out to collaborate on an album.
The album turned out exactly as Ogerman promised, with Donato playing in a toned-down style similar to Jobim's, but without losing that unmistakable Donato swing. Donato contributed six new tunes to the album, The New Sound of Brazil, including "Amazonas," which would be covered by Walter Wanderly and Cal Tjader, as well as pop singer Chris Montez as "Keep Talkin'."
Even as bossa began to wane in the U.S., Sergio Mendes came along and hit on a successful recipe with his Brasil '66 group, alternately recording pop-bossa versions of current Brazilian hit songs and Beatles and Bacharach covers. Sergio was always on the lookout for fresh new Brazilian songs to mix into his popular cocktail, and Donato's newest song, "The Frog," was perfect. The song came to Mendes by way of one of his attractive female vocalists who was on the receiving end of a serenade delivered by João Donato. Named after its onomatopoetic vocalese, "The Frog" ("O Sapo") is a deceptively simple tune that's lived a thousand lives since its initial recording for Mendes on Look Around from 1968. It received the João Gilberto treatment on his 1970 self-titled album, then was covered in 1973 by Gal Costa as "A Rã," with Portuguese lyrics courtesy of Caetano Veloso.
Donato reunited with Cal Tjader twice in the late '60s, cutting two LPs. Donato's organ is buried deep in the mix on 1968's Solar Heat, but his added swing is unmistakable. On 1969's The Prophet, Tjader featured three Donato compositions, writing in the liner notes that "I'm very simpatico with his feelings and thinking. João has two bags that make him desirable—his gift for pretty Brazilian melodies and that fact that his tunes make for jazz adaptation."
Donato's friendship with Sergio Mendes resulted in a trip to Japan in 1970, filling in on piano with the Mendes side project Bossa Rio. That band recorded its 1969 album Alegria! for San Francisco record label Blue Thumb, and the label president, Bob Krasnow, traveled with the band to the shows. Donato fit right in with the band's sound, but the band's emphasis on vocals and pop song structures didn't lend itself to loose improvisation, leaving him with no more than an eight-bar solo on each song. Following a show, Donato recalled that Krasnow told him, "Every time you play a damn solo, I get goose bumps on my ass!"
On the spot, Krasnow invited Donato to do a solo album for Blue Thumb, telling the Brazilian pianist to do "whatever you want, with whomever you want; whatever you want to do, it's all yours." But back in L.A., Donato says he had completely forgotten about Krasnow's offer until producer Emil Richards tracked him down: "Richards finds me and says, 'Bob Krasnow is going crazy looking for you. He wants to do that album he promised you.' " 
Donato always did his own thing when recording, but this opportunity opened him up to far more possibilities. Donato was finally free to record whatever he wanted; it didn't have to be bossa or Latin, and the resulting album would ultimately be one of the most unclassifiable albums released during the height of experimental music.
It was 1970. It was California. And the president of Blue Thumb Records, one of the most eclectic labels of the day, gave Donato free reign to do whatever he wanted. With Jimi Hendrix playing distorted guitar at the time, and Janis Joplin screaming her head off, Donato concluded that for his new album, "I may have to make some noise." With complete freedom to play whatever he wanted and carte-blanche access to all of the newest keyboards, Donato set to work on 1970's A Bad Donato. "I was listening to a lot of James Brown at this time," Donato recalls, and, feeling that this was the direction he wanted the album to move in, he bought up the Godfather's entire catalog to get some ideas.
While on the phone with fellow Brazilian keyboardist and arranger Eumir Deodato in New York, Deodato commented on the music he heard in the background on Donato's end of the line. "Sounds interesting," Deodato interjected. "Do you want me to come out to L.A. and help you with some ideas?" Deodato stayed with Donato for a week while they went over the piano tracks, coming up with interesting arrangements and instrumentation for the album. From the opening drum break that introduces a revamped "The Frog," it's clear that this is not an album of "beautiful songs with beautiful strings." Donato admits, "It's my noisiest album, and the one that my son likes the best." During a series of 2004 concerts in São Paulo (celebrating Donato's seventieth birthday), his son, known as Donatinho, was featured on keyboards and various electronic effects clearly influenced by A Bad Donato.
Two years later in New York, Eumir Deodato wrapped up his first U.S. solo album on CTI, Prelude, with a sound that was clearly influenced by his work on A Bad Donato. Also in New York, now-legendary Brazilian drummer Dom Um Romão was about to record a solo album for Muse records and invited Donato to sit in. Following a messy divorce from Patricia, Donato had recently decided to pack up and move back to Brazil. He stopped in New York to record with Dom Um on the way. This was Donato's first time recording in New York since his days with Mongo Santamaria, and the band Dom Um had assembled was a who's who of Brazilian and U.S. musicians. The album, Dom Um Romão, is a tour de force of Brazilian rhythms and early '70s jazz funk, with Donato's clavinet work on "Family Talk" standing out as one of many high points.
During the sessions, Dom Um introduced Donato to Muse Records president Joe Fields, who, like Bob Krasnow, immediately offered to record the pianist. With only a few days to record, Donato called up Deodato, begging him, "You've gotta get a group for me and help me out, because I have three days before I go to Brazil and who knows when I'm coming back." Deodato had just recently struck gold with the most unlikely of songs, his epic jazz-funk version of "Also Sprach Zarathustra (The Theme to 2001)" and was now extremely busy—and more than a little annoyed by Donato's last-minute request. Without enough time to complete the recordings himself, Donato left for Brazil, leaving Eumir to finish the arrangements and overdubbing—hence, the title of the album's second song: "Where's J.D.?" Muse Records decided to highlight Deodato's involvement on the record, despite the fact that he would get no royalties, releasing it as Donato/Deodato in 1973. After years of back-and-forth between Donato's lawyer and the label (Deodato wasn't getting paid either way, so he didn't care), a later LP reissue and the most recent CD reissue of the album are titled simply João Donato.
"Performing is like being in a relationship with a woman. You don't try to please her. You may please her on accident, which is great. But if you please her by chance, somehow then you'll slowly start to make it more intentional: she's getting so much pleasure out of me, let me be a little more nice."
After a thirteen-year absence from Brazil (aside from a brief return in 1962), Donato returned to find a new musical landscape. When he left, Brazil had been a burgeoning democracy, but when he returned in 1973, the country was deep in the grips of a brutal military dictatorship. Bossa nova had come and gone and a whole new generation of musicians dominated the scene, playing a style of music loosely categorized as MPB (música popular Brasileira). Needing an "in," Donato reached out to one of the younger Brazilian musicians he had met while in the U.S.—Marcos Valle.
Valle came to prominence as one of the shining stars of the second generation of bossa nova composers and musicians, taking his cues from Jobim, Gilberto, and Donato. He experienced some fame in the late '60s and even released albums for Warner Brothers and Verve in the U.S., where he met Donato, before returning to Brazil. From 1968 to 1974, he released a string of gorgeous albums influenced by international trends in rock and soul music. Since Donato had been the guy that all of the Brazilians would seek out in the U.S., Valle was now getting his chance to return the favor.
Either Donato's reputation arrived on the flight ahead of his, or the bad feelings were still lingering from thirteen years prior, because Valle was tasked by his label Odeon to babysit Donato and help him build an album that would sell—none of this Kenton-ized bossa-jazz trio shit. It was an old friend of Donato's, Agostinho dos Santos, hanging out at Valle's house during rehearsals, who most significantly impacted the recording of Quem é Quem. Donato recalled Agostinho's reaction when he realized that the pianist was going to record another piano album: "Oh, you shouldn't do that. You've already done that. If I was you, I would search out lyrics. You see, your songs are not being covered by anybody, because they don't have lyrics." 
It is difficult to imagine Quem é Quem without lyrics, or for that matter, recorded anywhere but in Brazil. This homecoming album was the equivalent of the guest of honor sneaking into the party through the back door. It sold poorly upon release, but has since been recognized as a masterpiece of relaxed Brazilian jazz pop, the favorite of beat-heads everywhere, and one of Donato's finest achievements.
One of many highlights on the album is the song "Cala Boca Menino," which as an instrumental studio jam was being called "Vietnam and Coca-Cola." With Donato and band mid-groove, guest vocalist Nana Caymmi strolled in and started singing a song her father, the legendary Bahian songwriter and performer Dorival Caymmi, made famous. The traditional Bahian lyrics laid over the smoking Latin-meets-reggae rhythm section resulted in a timeless recording that owed debts to Brazil, Cuba, and Jamaica, but could only have been made by João Donato.
The singing on the album is far from perfect, but, like Donato's playing, it's sincere and direct. And it achieved the very goal that Agostinho dos Santos suggested: it got other people to cover his tunes. Most notably, Gal Costa approached Donato to perform on and arrange her next album (the MPB masterpiece Cantar), and to be the bandleader for her forthcoming tour.
Donato easily slipped back into the Rio late-night-jamming scene (listen to the recently unearthed live tapes on A Blue Donato for a precious example) and daytime recording gigs. He slid comfortably into his role as the elder statesman of the bossa nova, but still partied enough to keep up with the new generation of musicians, including his new songwriting partner, Gilberto Gil.
Gilberto Gil and Caetano Veloso, the Tropicalia twins, were unstoppable in the mid-'70s, having returned from a two-year voluntary exile in England in '72. During the next few years, they released album after album of critically acclaimed Brazilian rock. After being introduced by Gal, Donato bonded with these two superstars almost immediately. Following in Caetano's steps, Gil began writing lyrics to older Donato tunes, turning "Indio Perdido" into "Lugar Comum" and "Villa Grazia" into "Bananeira." Donato's next album, Lugar Comum, was released on Philips after he was denied a second album with Odeon following Quem é Quem's poor sales. Gil's status as one of Philips's top sellers and his guest appearance all over the album certainly helped secure Lugar Comum's release.
Lugar Comum follows the template of Quem é Quem as a vocal album with top-shelf compositions from the Donato-Gil partnership. But here, Donato shows off more of his arranging prowess, and the songs are more rooted in Brazilian folk music. The title track stands out as a crowning achievement in Donato's career. He starts by taking the tune he borrowed from the fabled lost Indian, adds Gil's spiritual lyrics, tops that with one of the most heavenly arrangements of his career, and finally delivers a heart-wrenching vocal in João Gilberto's whisper style.
Despite the high-profile participation of Gil, and the superb quality of the album, Lugar Comum would remain his last solo effort for over a decade. With dozens of new friends in the recording business, he spent the next decade playing on scores of records for the cream of the crop of Brazilian musicians, including Gal Costa, Clara Nunes, Emilio Santiago, Marku Ribas, Orlandivo, Jorge Ben, Caetano Veloso, Martinho da Vila, Cazuza, Milton Nascimento, and Fafá de Belém. Fans of his solo albums will be pleased to find Maestro Donato's name on the backs of records from a myriad of late '70s albums, credited with "Arranjos," "Piano Electrónico," and even "Trombone."
Leilidas, a lone live album from 1986, disrupts the calm between Lugar Comum and Donato's mid-'90s comeback. Following the success of a songbook of his many compositions and the three accompanying CDs, Donato has finally received long overdue accolades for his lifetime contributions. The late praise is only fitting for a musician that Claus Ogerman had approached to arrange an album, whom Antonio Carlos Jobim had called a genius, and whom no less than João Gilberto claims invented the bossa nova beat.
For the most part, Donato's recent recordings return to the bossa trio style, sounding just as fresh as the original '60s recordings, with the currently out-of-print Amazonas (2000) standing out as a particular highlight. During his earlier years, he never recorded more than one album for any particular label. But now, at the age of seventy-two, he records for three different labels, and a fourth one reissues his back catalog.
For a musician that hasn't stopped playing for more than fifty years, Donato recorded a woefully small number of solo albums prior to his current comeback. He appeases fans with dozens of recordings as a sideman and arranger on albums in the U.S. and Brazil. Listening to these contributions, you can hear the freshness and subtle funkiness that he brings to everything he touches. In Donato's own words, he has "a sweet tooth for funky ideas."
João Donato deserves a place among the legends of Brazilian music, alongside Antonio Carlos Jobim, João Gilberto, Dorival Caymmi, Ary Barroso, and so many others, yet his erratic career and experimentation with different music genres make him a challenge to classify. Asked how he would describe his own work, he says, "It's my style of music, the way I think about [music]. I don't even think about it; it's just the way I do things. I don't know if it even has a name."