John Morales has a million stories, all beginning with a respect for soul's history and ending with his own signature on a love letter to the art and craft of song.
From his M+M Mixes series of NYC Underground Disco Anthems (with or without those gorgeous unreleased Salsoul label jams) to his Motor City R&B collections (Club Motown, Motown Divas), from his adoration of the late Teena Marie (Love Songs & Funky Beats: Remixed with Loving Devotion) to his revisionist look at Gamble, Huff, and Bell (Philadelphia International Records: The John Morales M+M Remixes), the DJ-producer-remixer-curator re-proves his devotion to craft and his love of artistry at every turn. Like a veteran poker player, Morales is bold and confident in his dedication. And he's always got the winning hand.
This month, Morales, sixty-eight, turns his love and devotion to the underexploited catalog of soul's muskiest, mightiest voice with John Morales Presents Teddy Pendergrass – The Voice – Remixed with Philly Love on the BBE label. The late Pendergrass—a one-time PIR stalwart from his time leading Harold Melvin and the Blue Notes through to an emotive solo career filled with sweat, sex, and tears—has never before been celebrated in such a manner, one lifting the spirit of the song while heightening its most vivid highlights and least appreciated moments.
"What qualifies me, beyond the technical aspects of a remixer-producer, is knowing what you're getting into. Really knowing what you're getting into," says the Bronx-born Morales, a man old enough to know (he was spinning at Limelight and Studio 54 before most Wax Poetics readers started teething)—as well as having ties to the old schools of Philadelphia soul.
"Guys nowadays are remixing classics where they neither know the artist or the song. Maybe they're doing it because they want the money, or they're bored, but the output reflects that. I feel as if, doing a great remix, that you're walking a tightrope between making the song your own and staying close to what people most remember about a track."
As a DJ and as a fan at the start of his career, Morales was initially introduced to all things Sound of Philadelphia ("like many of us disco children," he says) through Pendergrass's time with Harold Melvin. As a gateway drug, the introduction of barnstorming, religion-inspired R&B with a four-on-the-floor groove was how he got from the basement jam to the dance floor. "That was the disco, Philly, Earl Young–drumming start of it all," says Morales. "I mean, I loved the slower stuff before that—'Hope That We Can Be Together Soon' and the epic ballads such as 'If You Don't Know Me by Now.' All of the down-tempo and the doo-wop-inspired music of Philly like the Delfonics was what we originally remembered—the street-corner harmony songs that transcended into the disco stuff. Because the song never changed. It was just the backing track that shifted."
What was once 90 BPM was now 120 BPM, with its musicality and harmonies intact. The song remained the same, a driving force, with its rhythms propelled into the stratosphere. "The beat transcended the Sound of Philly," says Morales. "It didn't just move with the times. It was the times."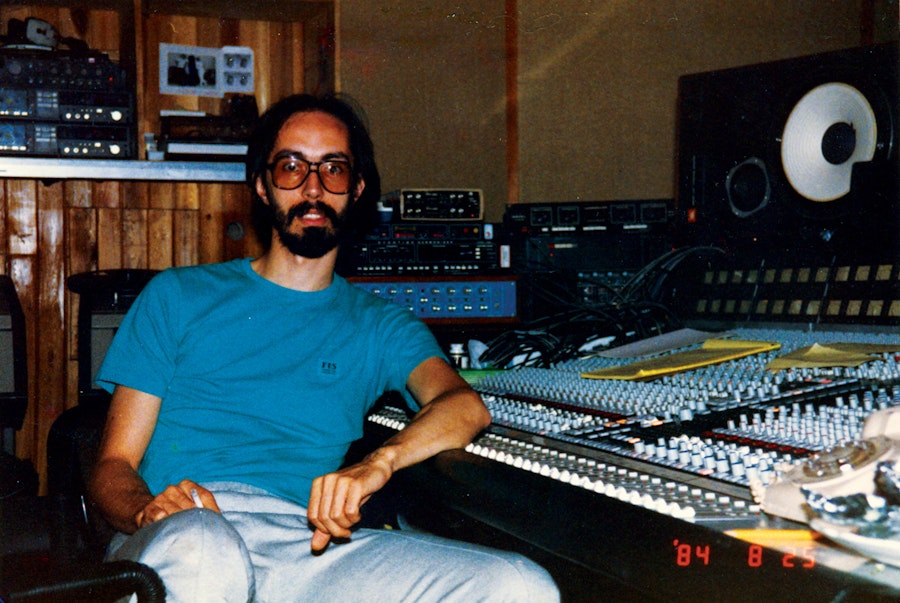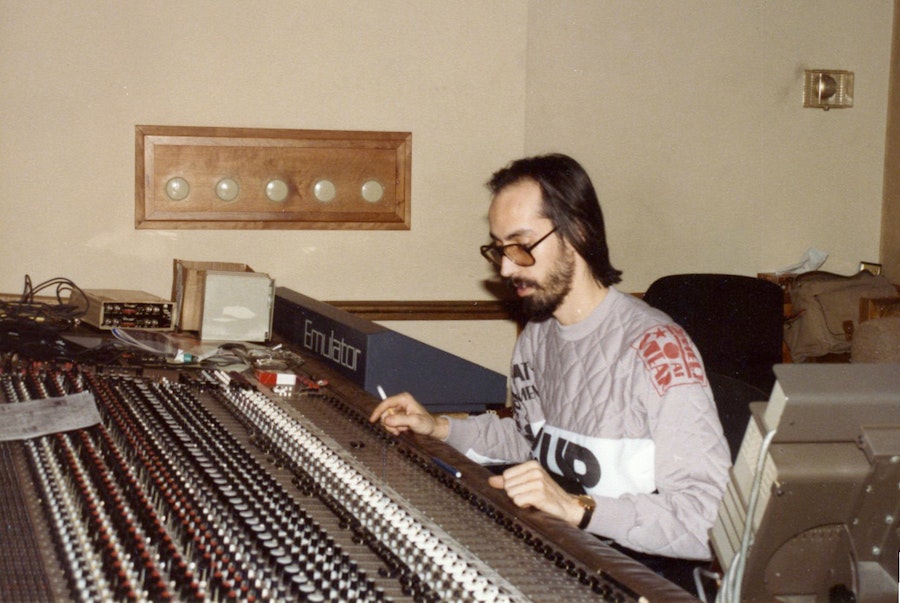 Morales refers to his many conversations with legendary PIR/Sigma Sound studio session stickman Earl Young when discussing the Blue Notes' "The Love I Lost" and "Bad Luck," in that those tracks were meant for another Philly vocal group, the Dells. "Earl was the one who picked the songs up, gave them the four-on-the-floor, and Kenny [Gamble] agreed," says Morales, recounting the drummer's recall. "Fifty years later, here we are still talking about it, ballads that got turned into dance-floor classics at the turn of a dime. That might not have happened today. Back then, it was musicians in a studio just feeling things out. Testing the waters and experimenting."
Morales and I, here, go into a deep conversation about those that we have spoken with in the past, how way too many a disgruntled Sigma/Philly/PIR session player and composer from Young to Bobby Eli and Vince Montana have felt slighted in their credits and payout from what they believe happened—the soap opera that I've titled As the Disco Ball Turns.
"The guys in New York and the guys from Philly were separate," muses Morales, the New Yorker who lived in Philly during the '90s. "We were Salsoul Orchestra and they were MFSB. Driving down to the studio in Philly, working with Bobby [Eli], all brought me closer to the Philly thing, technically, and from the up-close-and-personal wealth of stories I have heard. And heard again. The Philly guys have stories similar to what the New York City guys have, and are not shy or short about telling you who really did what and what really happened. There are many hard feelings that have lingered."
It's difficult to even want to linger on the hard feelings behind Philly's old soul scene when the good vibes coming from Morales about all of his projects are so strong—Pendergrass in particular.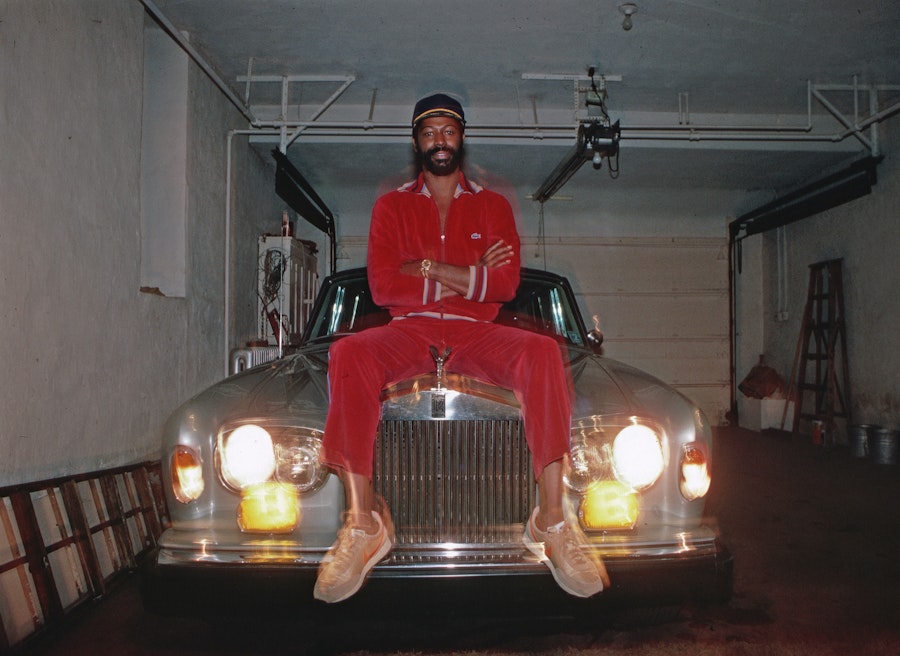 How Teddy Pendergrass—a man with a troubled, impoverished past who sang in church and played the drums before coming to Melvin's Blue Notes in 1970—carried a melody and made a mood in every note is what thrilled Morales.
"The thing about Teddy is the delivery, how he emboldened and became the song and used its theme as part of his drama in how he executed it," says the remixer. "He captured that theme with such conviction that you believed his every word. Believing in the message—that is the mark of a truly great song. When Teddy opened his mouth, you believed what he said."
Talking of Pendergrass's conviction as a singer seemed to be equal to the near-mathematical manner in which he laid out a song. Through Morales's life and the decade-long work-span of this Teddy project, the remixer had delved deep into the way the singer used his voice and its projection. "We love the songs and their production, but there's not one Teddy song that would be the same without him singing them," says Morales.
When I mention Pendergrass's role as a drummer in a past life, Morales agrees that the singer's sense of rhythmic punctuation aided in the symmetry and theatricality of every classic Teddy track. "That sense of rhythm made it easier for him to place the vocals," says Morales. "He understands the backbone. He knows what it means to hold everything together. I have reflected back to what Earl [Young] and I talked about, that the drummer is the foundation of every band. Without that, you have nothing but runaway trains."
Teddy P was the soul train's conductor, keeping things moving on time. "When he jumped out from behind the kit, Teddy was ready. He could fit himself inside the pocket without having to think about it. The singer needs to fit into the groove. That's the plan. He knew what the 'one' was, and how, where, and what to emphasize on the two, four."
John Morales Presents Teddy Pendergrass started out innocently for the remixer and curator. Beginning with club classics such as "The More I Get, the More I Want," "If You Know Like I Know," and "Only You," before moving into Pendergrass's beloved hit ballads, what took the longest time for Morales was—as expected—getting hold of the tracks' assets. "Picking and choosing what I could and couldn't get meant stumbling on songs that you didn't know, such as 'Now Is the Time to Do It' and 'Somebody Told Me' and 'Is There a Place for Me.' You just have to do the research."
The drama of getting the valued assets for Teddy's tracks was as complicated as the life of Pendergrass himself, a man who, after becoming paralyzed from the shoulders down in a 1982 car crash, died from the complications of respiratory failure in 2010. "I was a third party since PIR sold all of its assets to Sony in two batches, the pre-1968 and the post-1968," notes Morales. "I had to do all the research, submit the songs I wanted to do, and see what would be available to me. Fortunately, I had a relationship with Chuck Gamble, Kenny's son, and that the father has respect for what I do. So it made it a little bit easier to do what I wanted to do. But not simple. I found myself in Philly more than a few times within the last twenty years."
Added to all this was the fact that another of Morales's BBE label associates, Dimitri from Paris, had already done his own remix versions of Gamble, Huff, and Bell: 2010's Get Down with the Philly Sound. "That was a great project," says Morales. "I was involved with that. Dimitri and I went to Vince Montana's house, and I only wish that the hard drive didn't get corrupted and get lost. You interviewed Vince. You know he's a character." I did. Many times. And he was. Many times over.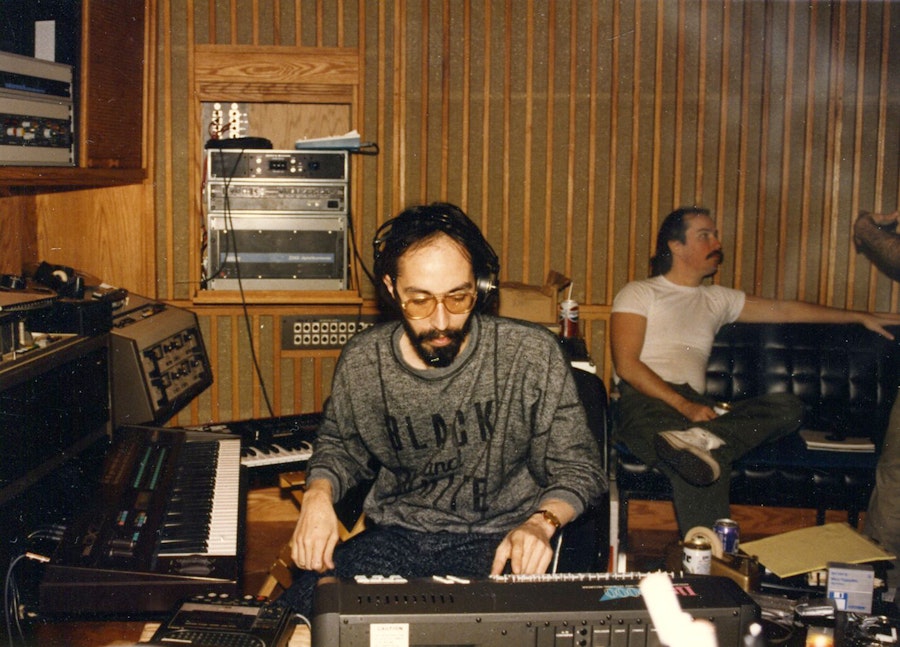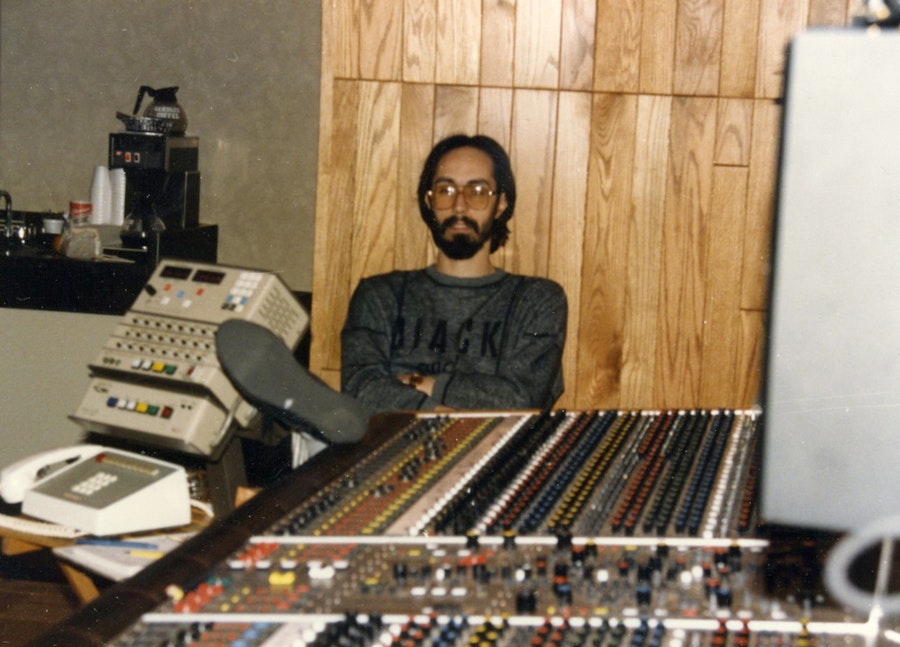 Going back to his choice Teddy jams, Morales mentions having to get approvals for everything he did, "First by Kenny and them. Then the Teddy Pendergrass estate. Lots of extenuating circumstances to get to the point where you were even allowed to do it. Let alone actually do it."
Once done, Morales was, and is, exhilarated by the results.
"Like what I did with my first Teena Marie, I know that I captured Teddy's essence here, the magic in the music as it originally sounded, while also making it contemporary for new people to gravitate to it."
Along with discussing a half-finished Barry White project ("fifteen years and running by this point"), he mentions how the next remix-remaster curatorial project Morales has before him is Love Songs and Funky Beats, Volume Two, his take on Teena Marie's Epic Records–era work, from 1983's Robbery to 1990's Ivory. A Teena Marie fanatic, he's ready to do a deep dive into this oft-ignored material. "Everybody thinks Motown when they think Teena Marie, but her Epic songs…were epic. All of her best stuff at Epic was the ballads, the down-tempo stuff. They make me cry."
When Morales reads me an off-the-record possible track list to Teena Marie: Love Songs and Funky Beats, Volume Two, The Epic Years, I'm the one getting misty.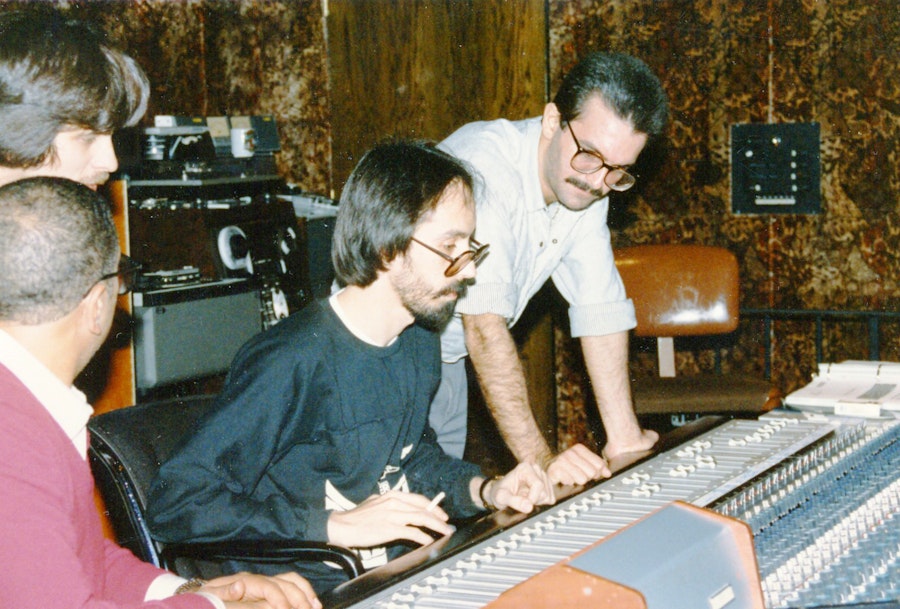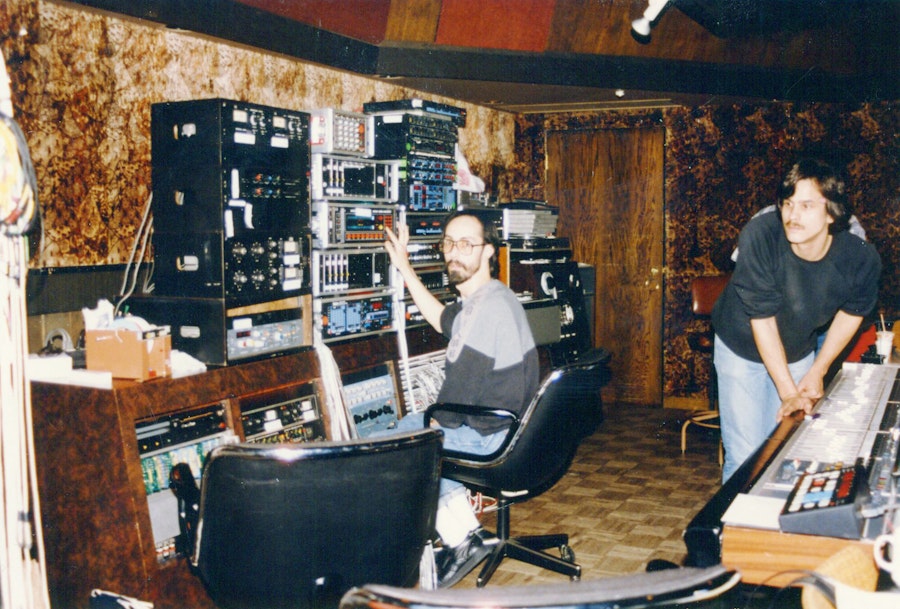 Then, Morales turns the interview back on me by asking me my thoughts on his approximation of the Pendergrass sound. This is easy. As stated earlier, on everything from the pelvic thrust of "Satisfaction Guaranteed (Or Take Your Love Back)" to the heartbroken throb of "Don't Leave Me This Way" and every sensibly sequenced track around and in between ("I reconfigured this a hundred times"), Morales utilizes Teddy-the-drummer's inner pulse and punctuation, his church-bound leanings, and his sense of anticipation, sexual and spiritual, in which to create a grand sense of theater.
John Morales Presents Teddy Pendergrass made me happy. Brought me real and lasting joy every time I relistened to the package. That's not something that I get a chance to say that often.
"Though my goal was to use my technical skills to make Pendergrass's catalog sound better, in actuality I just wanted to bring people joy," says Morales. "When people say I made them sound better than they originally did, I am quick to add that, when these original records were made in 1975, '76, whatever, they sounded amazing. Maybe I wanted to put a different emphasis on the rhythm section and on Teddy's voice—that was my aim, to put Teddy more in your face than ever before—but starting with something that sounded so great to begin with was a blessing. Focus on the down-tempo 'Somebody Told Me,' which is this religious song in my mind, and 'If You Don't Know Me By Now,' where I kinda stripped them back to really highlight his voice and the texture of it… I had to heighten the piano, while losing the drums on that last track.... That's where I am made the proudest of what I did here—the down-tempo stuff. I know there are people who wanted to hear more 'dance mixes.' And I play this stuff in massive clubs all the time. It doesn't have to be something it's not [in order] to be good."