Rhettmatic doesn't do much press, but what he lacks in publicity, the World Famous Beat Junkie and Visionaries producer and DJ more than makes up for with a fervent devotion to turntablist and vinyl culture. Like others in the fraternity, it's not just a profession. It's a life thing. The average Wax Poetics Record Rundown contains ten of an artist's most cherished albums or singles. Rhettmatic and his near twenty-five years as a professional DJ go sixteen deep. "It's kind of like saying who's your favorite kid," is how he explains the challenge of selection.
He's seen the rise and decline of turntablism—twice—and knows what it takes to maintain. "If you're still a fan, period, that's how you stay relevant," says Rhettmatic. "And I'd like to still be relevant."
So he's still a fan, and sometimes just happy to have gotten a record that he slept on for a long time. "Believe it or not, I [just] picked up Bobby Brown's first album [King of Stage]," Rhettmatic recalls. "I kept telling myself I'd get it later, but I forgot."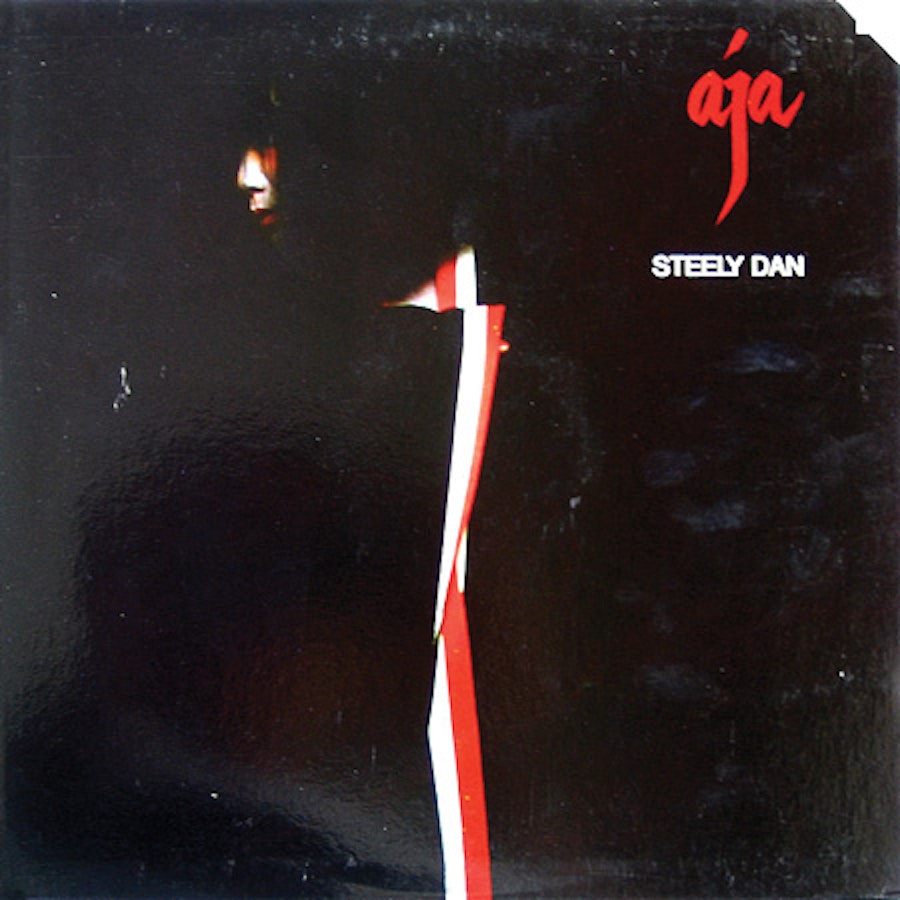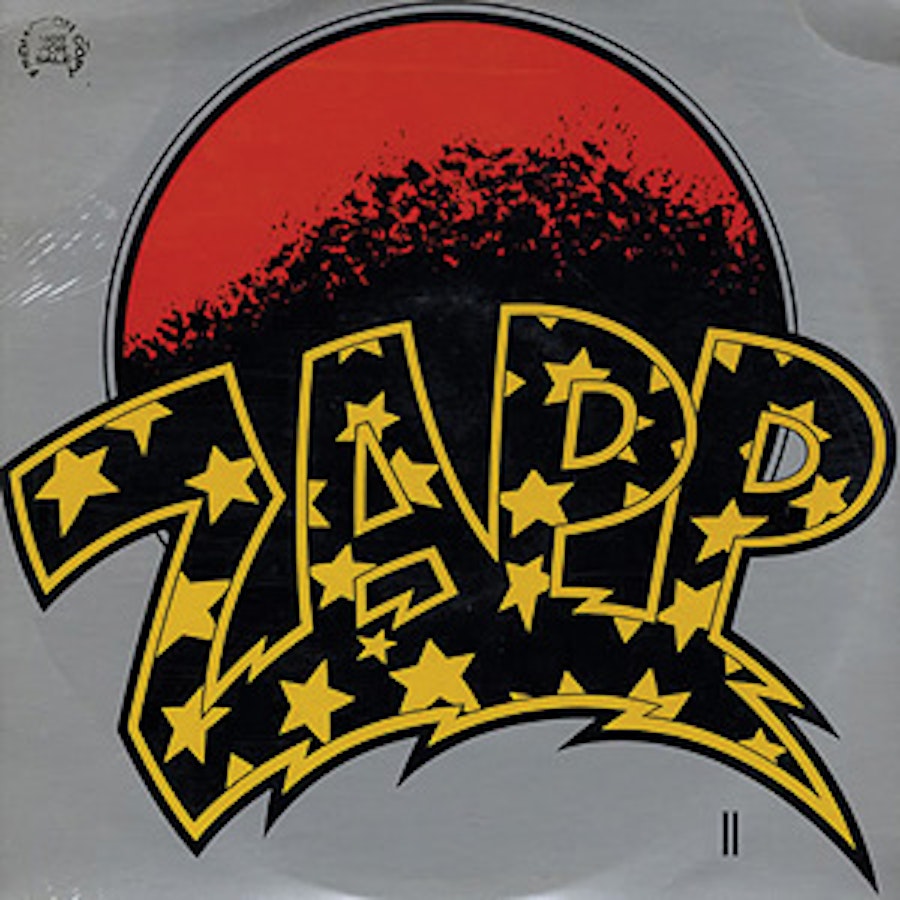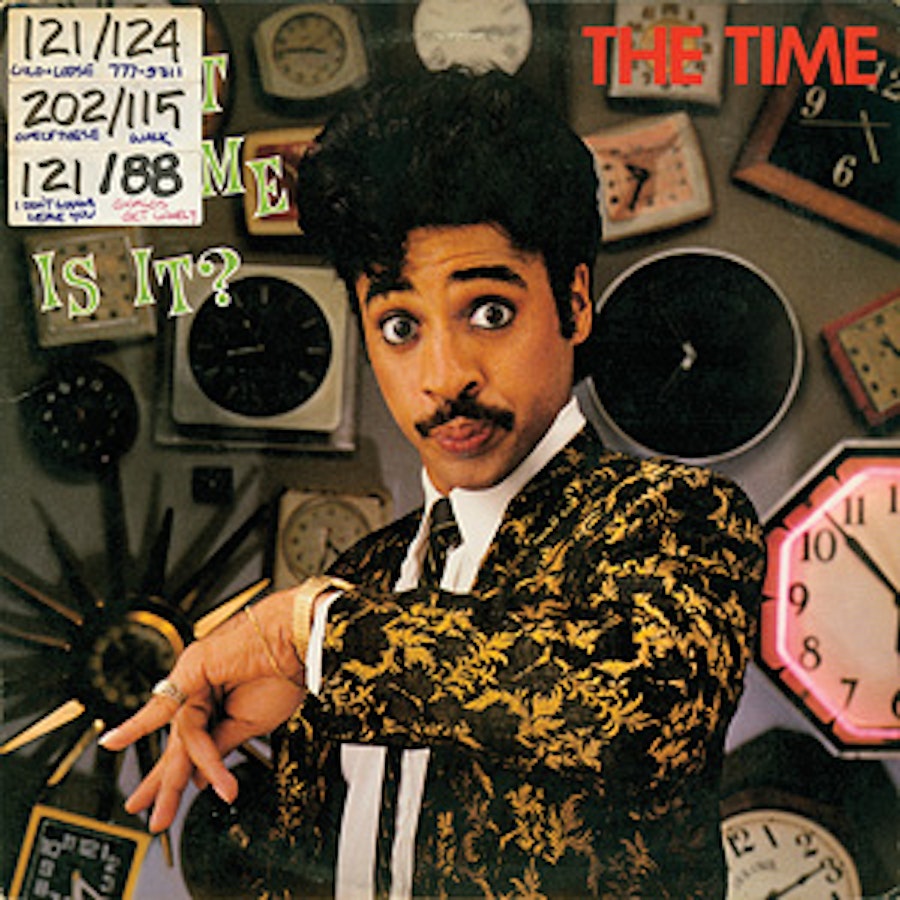 Steely Dan
Aja (ABC) 1977
Growing up, before I was listening to hip-hop, I was listening to whatever was on the radio, and there was just something about this. The way they could compose and put everything together, it was funky, but it was a pop record too. I remember listening to this in, like, the sixth grade. 
Zapp
Zapp II (Warner Brothers) 1982
The Time
What Time Is It? (Warner Brothers) 1982
These were very special to me. I got them on cassette and I used to bump them all the time. I fell in love with [Zapp's] "Doo Wa Ditty." And of course [the Time's] "777-9311." The drums…the way Jellybean Johnson was playing on this, and then the guitar came in [sings intro]…this got me into the Time. "The Walk," too. 
When I was in junior high over here on the West Coast, funk was really big, especially when popping and hip-hop started. I didn't think there was really something called "hip-hop." You'd just listen to everything. I remember listening to everything from Yaz to Prince, to the Sugar Hill Gang and Grandmaster Flash. There was so much going on, and so many different categories, but at the same time it was all good music. You'd go to the school dances, and that's what they played.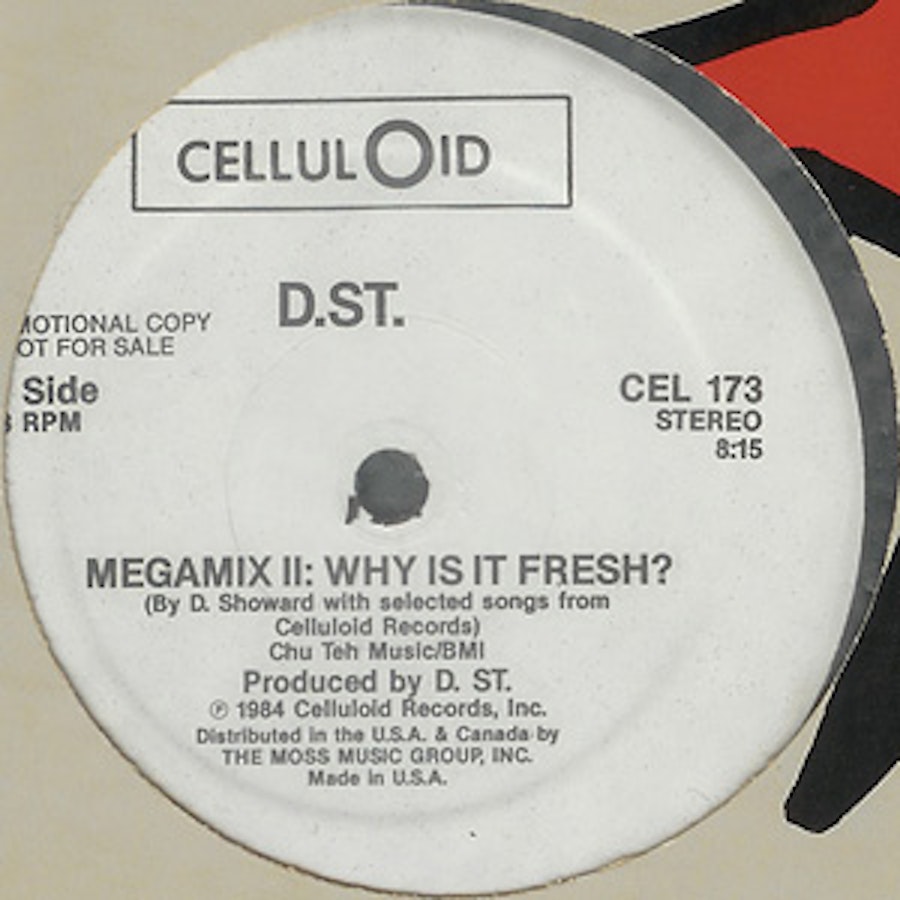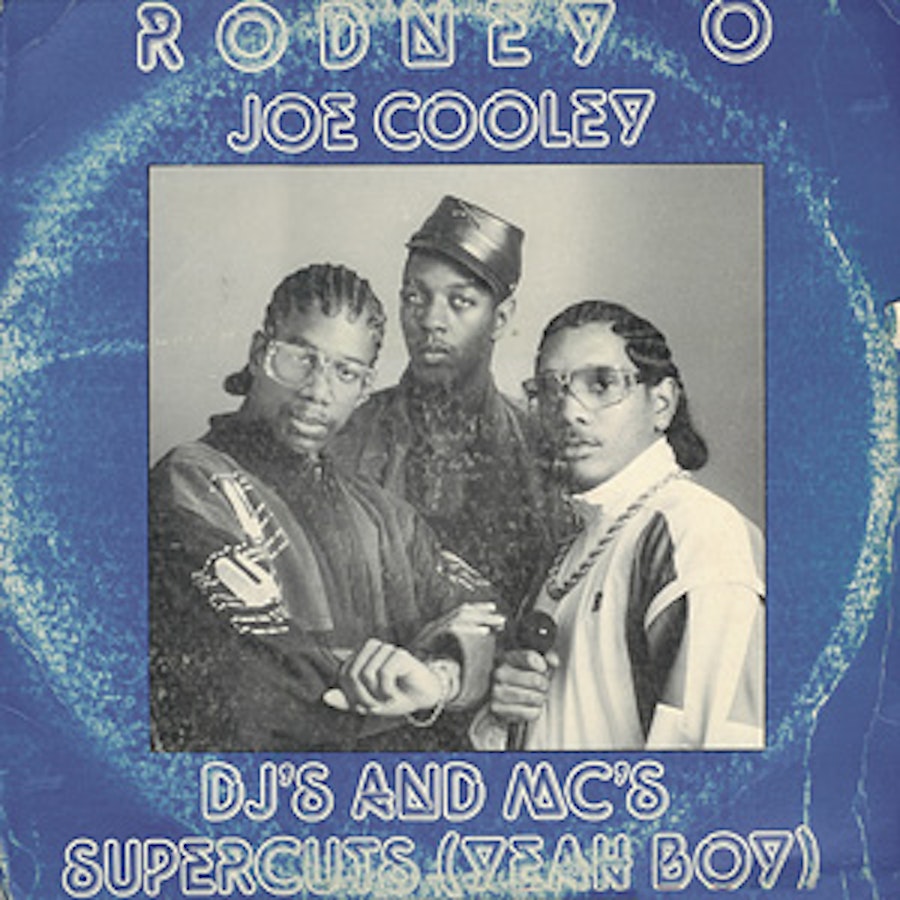 Grandmixer D.ST
"Mega Mix II: Why Is It Fresh?" 12-inch (Celluloid) 1984
Rodney O and Joe Cooley
"Supercuts" 12-inch (Egyptian Empire) 1989

Cash Money and Marvelous
"Ugly People Be Quiet" 12-inch (Sleeping Bag) 1987

Low Profile
We're in This Together (Priority) 1989

DJ Jazzy Jeff and the Fresh Prince
Rock the House (Jive) 1987
This is mostly for the DJs. I remember when "Rockit" first came out with D.ST and the World Famous Supreme Team. I always had Grandmaster Flash and The Adventures [of Grandmaster Flash on the Wheels of Steel], but these records represent each stage where DJing got better and better. When you heard D.ST and the way he put the "Why Is It Fresh Mega Mix" together, it was ill, like, "How do you do that?!" He took Grandmaster Flash and just flipped it. And the stuff he did with Herbie Hancock, and the Infinity Rappers, he just killed it. There was a time when D.ST was the man. 
Coming to Joe Cooley, Jazzy Jeff, Cash Money, and DJ Aladdin, who was in Low Profile, those guys, to me, were the dopest DJs on the East Coast and the West Coast. Around '86, '87, Joe Cooley and Aladdin, they used to be in a group called the KDAY Mixmasters, and everybody was in it, like Dr. Dre, Tony G., Battlecat. Everybody that was coming out of the West Coast, like a who's who in L.A., that was it. Joe Cooley and Aladdin were, like, the man, coming with the crazy scratches. On the other side, you had Cash Money and Jazzy Jeff. Philly was sort of like a mecca of DJing at the time, too, so they were the top dogs. They were doing the transforming shit. The East Coast was more on the funk shit, while the West Coast was more on the fast, technical shit. Aladdin was kind of like Joe Cooley's protégé, and being that Jazzy Jeff and Cash Money used to run together, they were kind of like the same. You also had Howie Tee, Whiz Kid, DJ Biz, Tony G., but those guys weren't like, "Oooooh, shit." You ask Roc Raida, and he'll tell you that Aladdin is one of his favorite DJs. This is coming from an East Coast DJ! 
Joe Cooley and Cash Money battled in 1987 at the New Music Seminar battle. It was the best of the east and the best of the west—the ultimate DJ battle. Those five DJs were the birth of turntablism. There are other DJs, but I think those guys were the epitome. Those records that came out, you listen to them cutting it up, and you're like, "Fuck!"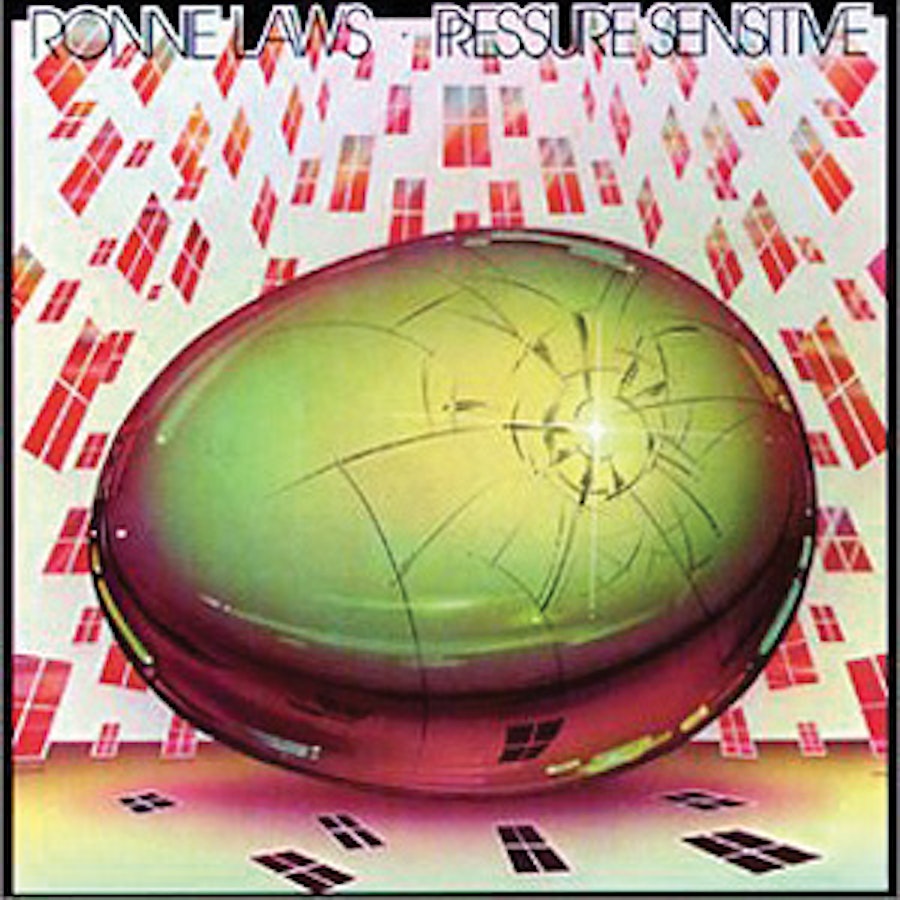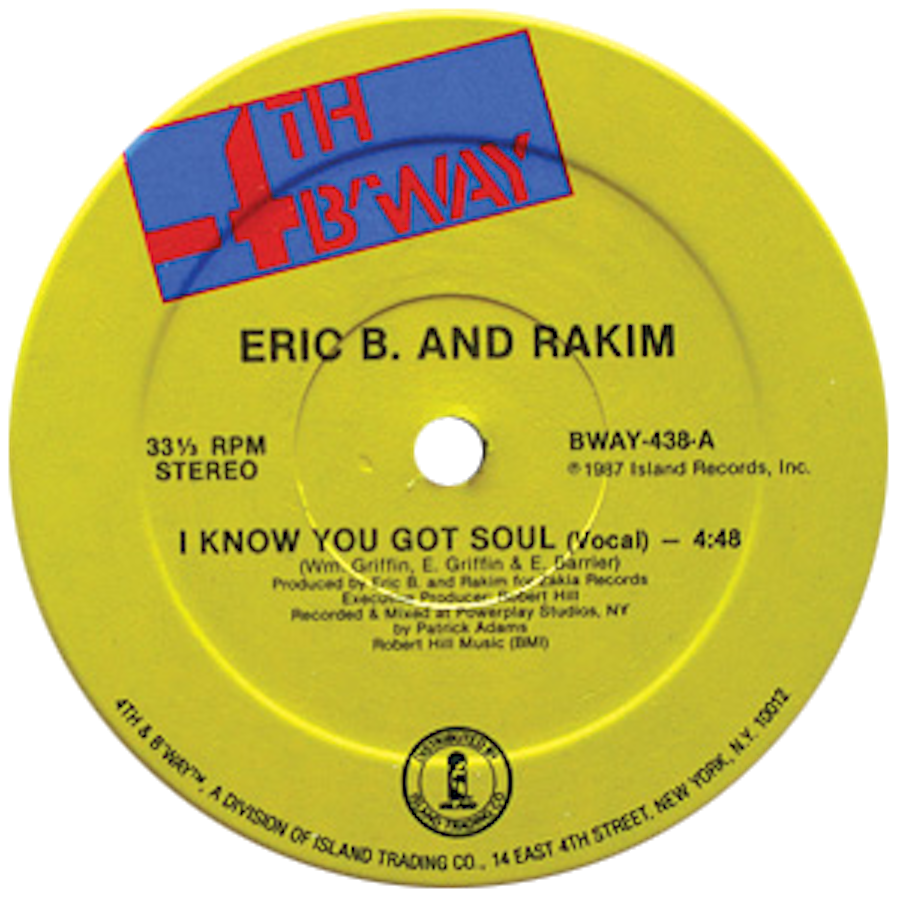 Ronnie Laws
Pressure Sensitive (Blue Note) 1975
This has the ["Tidal Wave"] sample that Black Moon used for "Who Got Da Props?" Growing up, I had a lot of funk records and whatnot, but when they were really starting to sample sample, I got into digging and making beats. I'd always been programming and trying to sample and chop and shit, so when everyone started sampling, I'd be like, "Oh shit, I got those records too!" 
I remember buying this record for $1.99, and when I got it I was like, "This shit sounds familiar." It hit me that it was Black Moon's "Who Got Da Props?" Ironically, I got the record two days after I bought that Black Moon. I got it on the strength of Blue Note jazz. I could take a chance. When I got home and listened to it, it sounded so familiar. That was the first record I noticed that had something on it that someone sampled. 
Eric B. and Rakim
"I Know You Got Soul" 12-inch (4th & Broadway) 1987
I liked "Eric B. Is President," but, somehow, the way they hooked up "I Know You Got Soul," it was just amazing. The way Rakim sounded, the quality of the recording, was way better than "Eric B. Is President." These songs and "My Melody" are the ultimate introduction to Eric B. and Rakim. They used to play this on KDAY a lot. It was my favorite DJ song, and Rakim has always been my favorite rapper. 
Of course, I should just say the whole Paid in Full album. [laughs]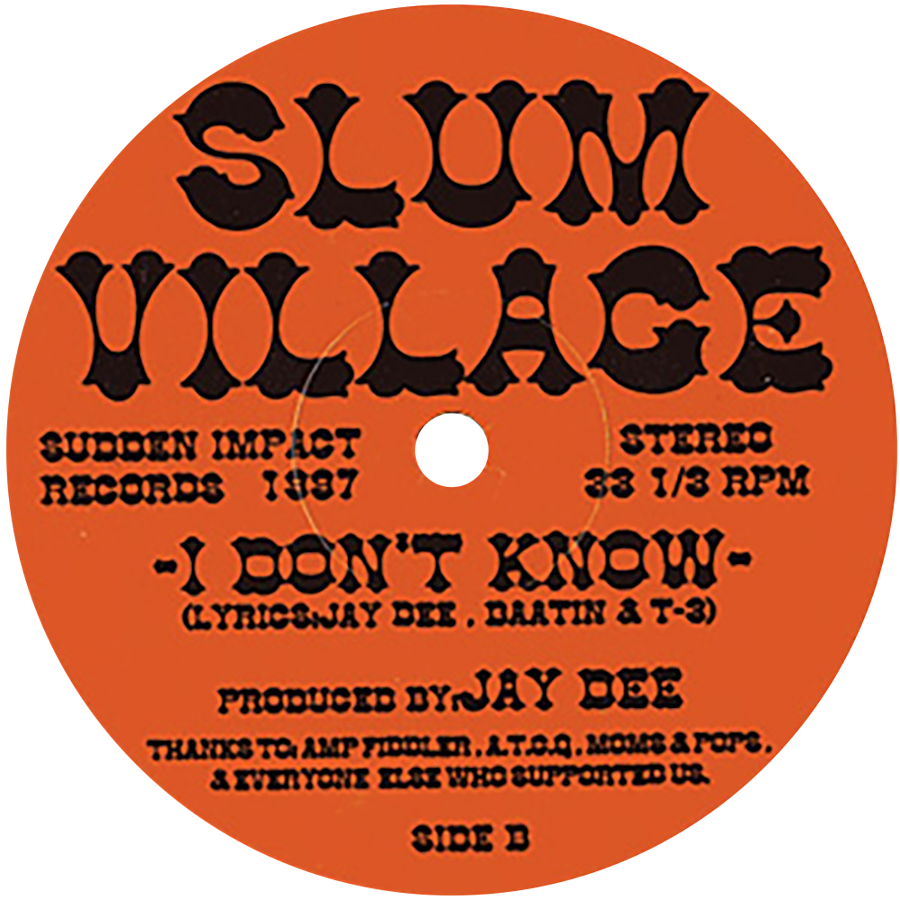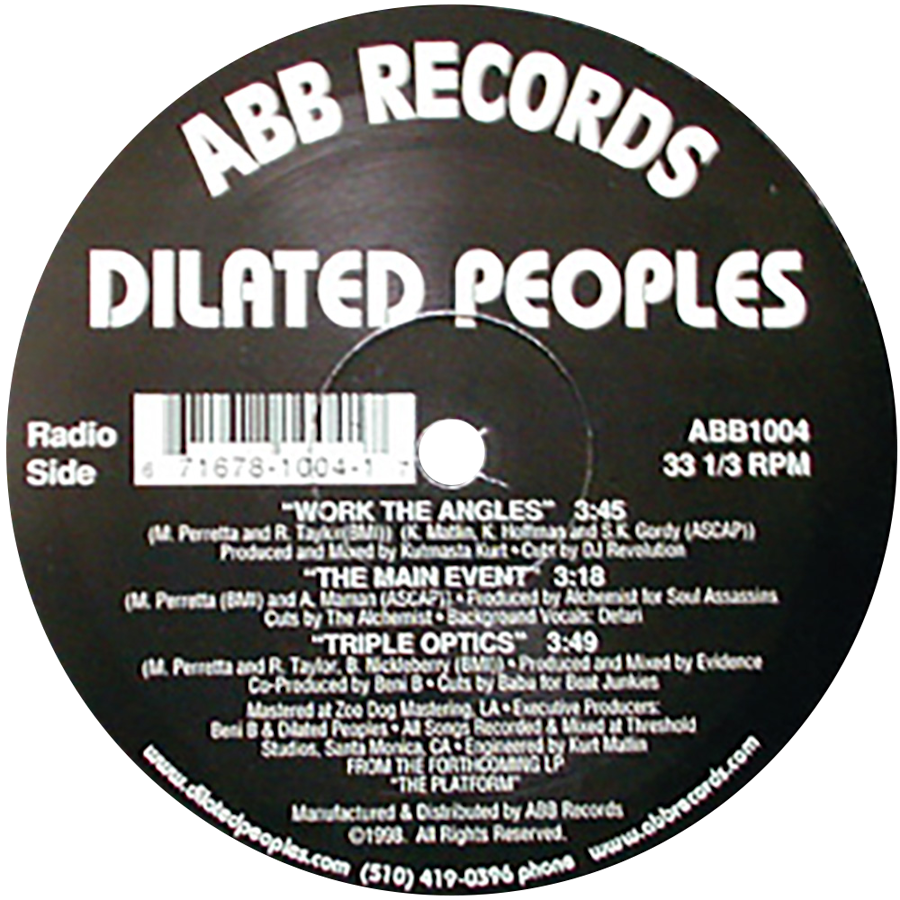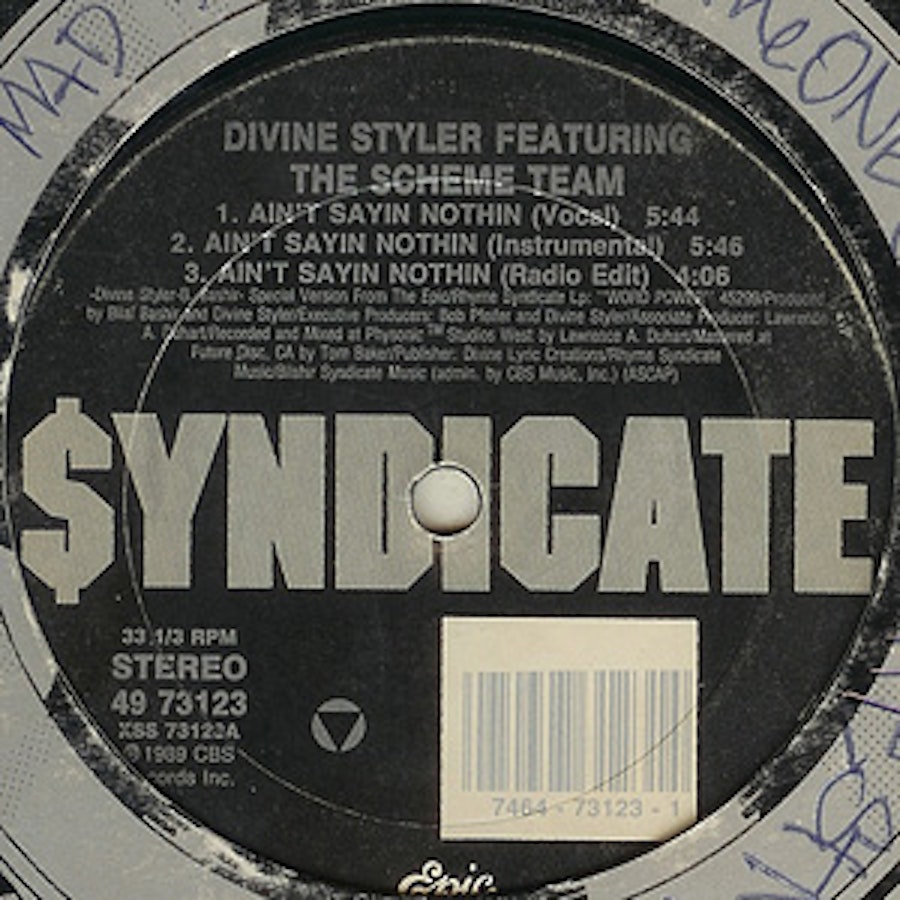 Slum Village
"I Don't Know" 12-inch (Sudden Impact) 1996
I remember going to Japan—me and Babu and the Visionaries had a tour there around '95, '96. We were in Manhattan Records, and the buyer was asking if we heard of Jay Dee. They had a deal with Slum Village. I had heard about the tape of Fantastic Vol. 1, but I had never actually heard it. When I heard "I Don't Know," it was, like, "Oh shit…this shit is banging!" The way Dilla chopped that James Brown, the programming, and the rapping, it was just like, "Oh, fuck." 
Slum had a deal to put their single out over there, "I Don't Know" and "Fantastic." It was a Japanese exclusive. There was no vinyl pressed up for Slum anywhere but overseas. Me and Babs were like, "We need to get some of these." I bought ten pairs and brought them back home to L.A. I hooked up the crew, and we banged that shit so much, I think that helped Slum. I don't know how the buzz was over on the East Coast. I know they got a buzz because the tape was circulating, but I know for a fact that we got Slum Village popular in L.A. because we were playing the shit. 
Dilated Peoples
"Work the Angles" 12-inch (ABB) 1998
When "Work the Angles" came out, it was like an explosion for L.A. underground [hip-hop]. I had known Dilated for a long time, especially Rakaa. I knew them before they were called Dilated. They were the Flatliners…no, the Fatliners, because both Ev and Rakaa were graf artists. Me and Rakaa were both in the Rock Steady Crew's L.A. chapter, so I've known him since, like, 1990, '91. They used to roll with QD3 [Quincy Jones III]. They were rolling with QD3 at first, then with DJ Lethal from House of Pain. Actually, their first song was over a QD3 beat that eventually became Yo-Yo's "IBWC" ["Ibwin' Wit My Crewin' "].
Divine Styler
"Ain't Sayin' Nothin' " 12-inch (Rhyme Syndicate/Epic) 1989
Divine is originally from Brooklyn, but this is a classic L.A. hip-hop record. Lyrically, he was ahead of his time, on the same steez as the Native Tongue shit. That was the closest thing to it out here. Then his group Scheme Team was one of the best dance crews. People don't know it, but he was one of the dopest dancers too. You also had the Soul Brothers, who used to dance for Def Jef. This was the time when there were all these dancers in hip-hop. You got Scoob and Scrap Lover. All the East Coast dancers would come out here and battle. I remember when the Soul Brothers were battling Scoob and Scrap Lover, and the Scheme Team would battle the Soul Brothers, and the Scheme Team would battle Scoob and Scrap.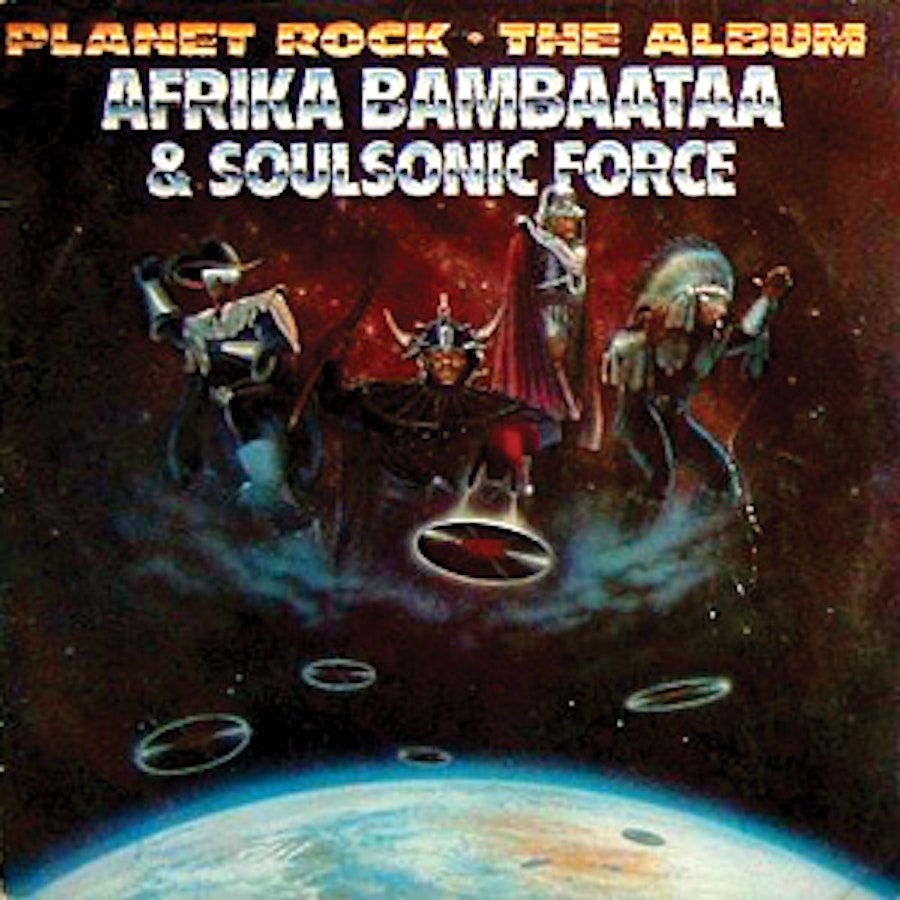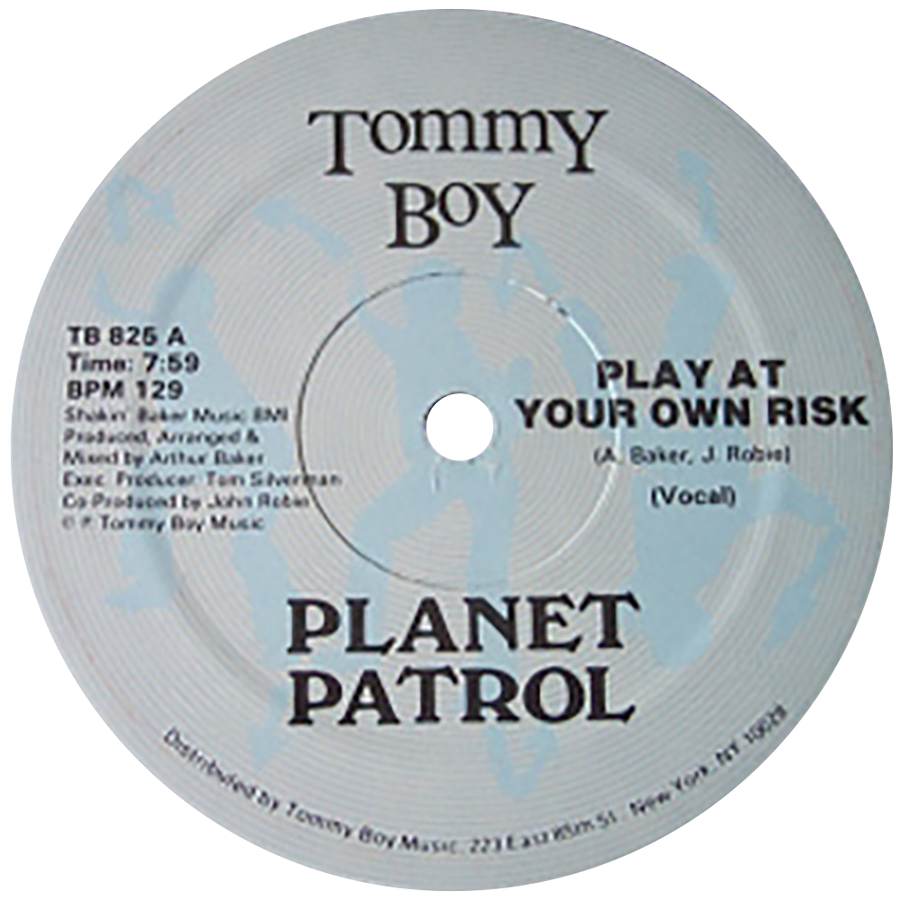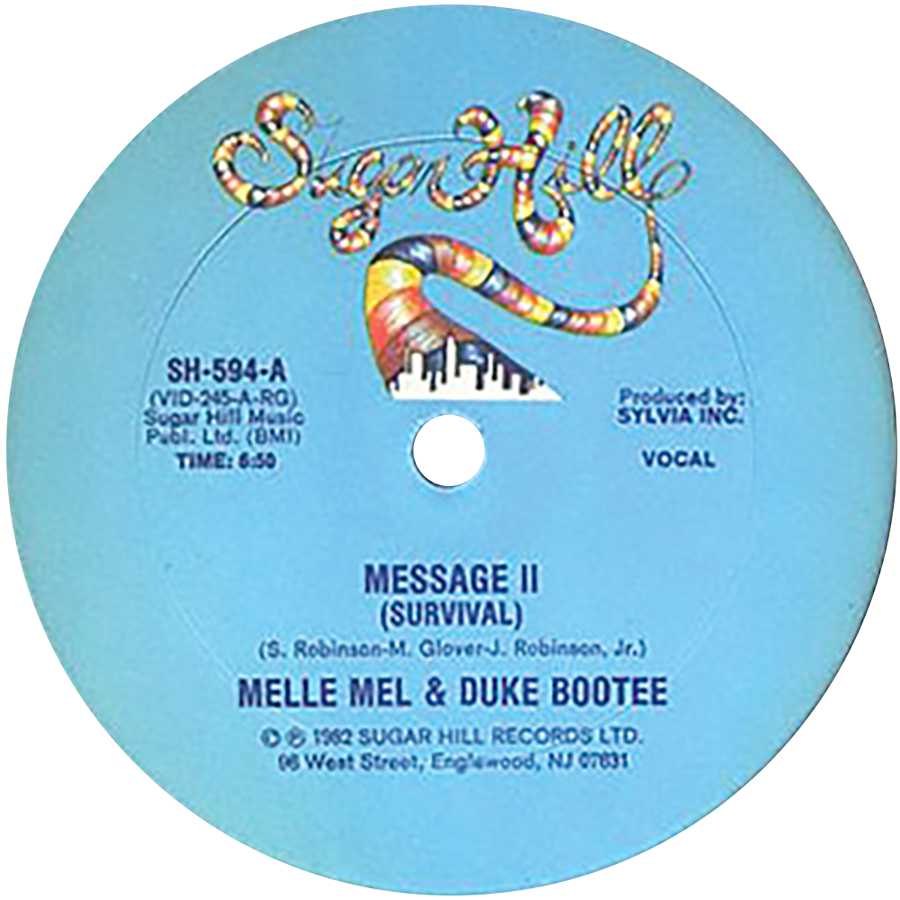 Afrika Bambaataa and Soulsonic Force
Planet Rock (Tommy Boy Music) 1986

Planet Patrol
"Play at Your Own Risk" 12-inch (Tommy Boy Music) 1982

Melle Mel and Duke Bootee
"Message II (Survival)" (Sugar Hill) 1982
These are the first three records I ever bought—my first, first, first records. Not because I wanted to be a DJ, though. I remember trying to pop to "Planet Rock," and "Message II" reminded me of "Scorpio," but I couldn't find "Scorpio" on 12-inch at the time. I only had The Message on cassette. 
I was in junior high, and I was experiencing things just as hip-hop was starting to develop on the West Coast. I think I'm very lucky to have come up in that era. I got to experience it when it first came out, and I got to experience the golden age, per se. In some ways, who would have thought that I'd be doing what I love to do for a living? There are so many memories. It's almost the same thing with these records. "What's your best memory?" I can't say. There's too many.