Six years ago, the Japanese composer, producer, and DJ Susumu Yokota passed from this world to the next. When he died on March 27, 2015, at the age of fifty-four, Yokota left behind an impressive legacy of albums, EPs, singles, and remixes released under his birth name and eleven aliases: 246, Anima Mundi, Ebi, Frankfurt-Tokyo-Connection, Prism, Ringo, Stevia, Tenshin, Tokyo Cult House, Y, and Yin & Yang. Beginning with acid house in the early 1990s, Yokota spent the next twenty years exploring the possibilities of trance, deep house, Detroit-influenced techno, breakbeat, drum & bass, ambient, and beyond. In the process, he cultivated an oeuvre that runs as wide and deep as central Tokyo's storied Sumida river. 
Susumu Yokota was born in Toyama, Japan, in 1960. He came of age with the late-'70s/early '80s post-punk movement and was part of a new generation of savvy young Japanese people who traveled abroad, experienced American and European music, fashion, and subcultures firsthand, and brought that influence back home. Inspired by the imagery that 23 Envelope's Vaughan Oliver and Nigel Grierson had created for the label 4AD and Peter Saville had created for Factory Records, Yokota studied as a visual artist, specializing in graphic design and photography. By the early '90s, Yokota was running a successful design practice and working with clients like the Japanese advertising company Dentsu Inc., and BMW. Examples of his visual art can be seen on the covers of some of his albums, such as 1998's Image 1983–1998 and 2007's Love or Die. When Yokota wasn't working in the visual medium, he was honing his craft as a music maker.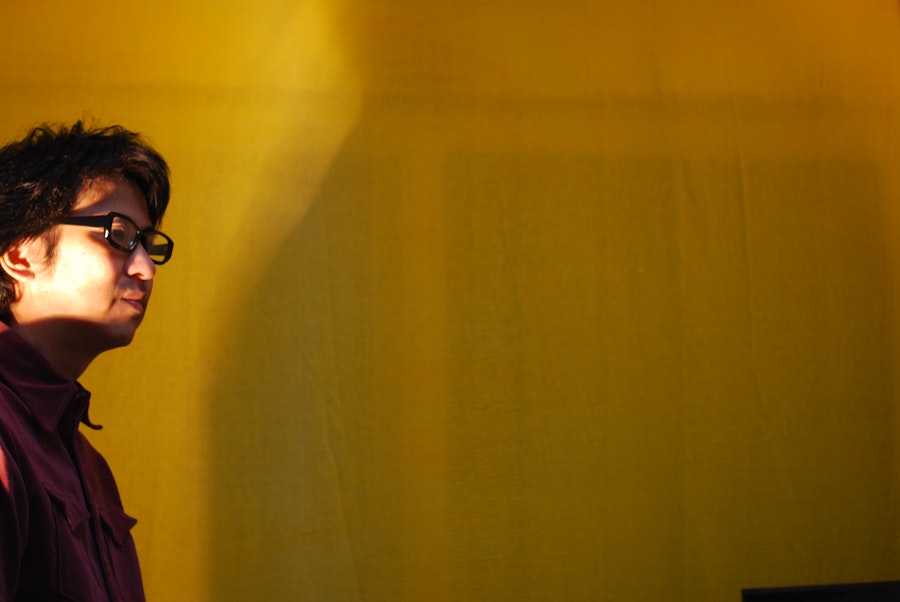 Hideki Amano, the founder of Musicmine, an independent Japanese music company that oversaw several labels Yokota was signed to—including Yokota's Skintone Records—remembers him as an open-eared music producer who was also a brilliant graphic designer and photographer. "He was always conscious of a visualistic kind of music and had this interesting view of life and death as a cycle of reincarnation through an infinitely transforming kaleidoscope of aspirational light," Amano explains, before he discusses Yokota's fascination with kona: the Japanese word for powder—an assemblage of white grains.
Yokota often told Amano he wished to become kona at the moment of death. Kona made him think of sugar, stevia, chemical drugs, and the ceramic process. At the heart of this lay the idea of something that, once scattered, can never be reconstructed into its exact original form. Memories burn bright in Amano's eyes as he recalls Yokota explaining his concepts to him while playing records from British bands like Young Marble Giants and the Durutti Column. Their conversations often happened in a wooden apartment in Shibuya, where Yokota lived a minimalist life. "I think apart from his creative activities, he really loved simplicity itself," Amano says. 
She didn't meet him until the mid-'90s when he was an established electronic musician, but Ayako Kataoka—an interdisciplinary artist, writer, and DJ who works in sound, installation, and performance—imagines Yokota's transition from visual art to music as seamless. At the time, she was working for Haruomi Hosono's Daisyworld label and translating foreign interviews for the Japanese music magazine ele-king. When they met, their worlds crossed over with ease. "He introduced me to [the work of Marcel] Duchamp, and he also always had little collections of his own pieces of art in his apartment: drawings, photography, collages, et cetera," she recalls. "I'm sure the technology—synthesizers, drum machines, and samplers—enabled him to have a fresh approach to making music."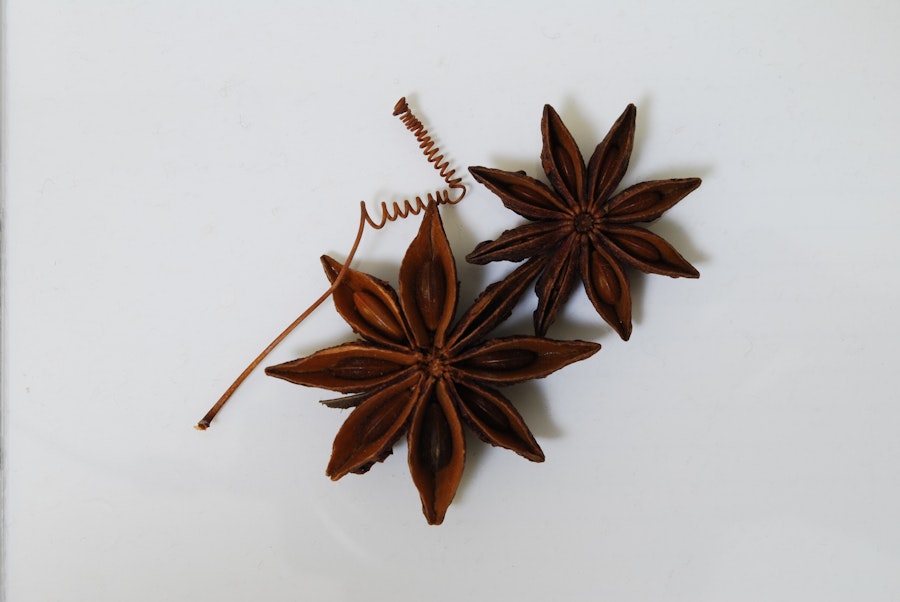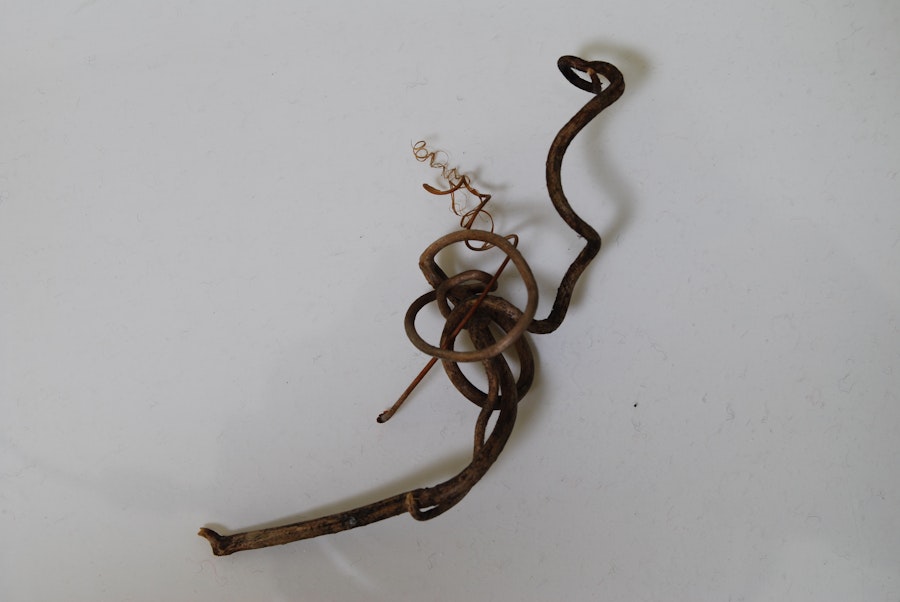 As his impressionistic Image 1983–1998 compilation album illustrates, Yokota was already recording lo-fi guitar and organ-led songs by 1983. However, his first release was 1992's Brainthump, a three-track EP of squelchy and expansive acid house that he recorded in collaboration with his friend Makoto under the Tenshin alias. Brainthump came out through Ramon Zenker (Hardfloor) and Jens Lissat's No Respect Records, based in Meerbusch, Germany. How did this music get into the hands of a German label at the time? Yokota's longtime friend Toby Izui, aka DJ Toby, holds some of the answers.
In the early '90s, Tokyo's underground nightlife went through a sea change during the emergence of the metropolis's nascent house, techno, hip-hop, and club jazz scenes. This shift was also reflected through a release by Yellow Magic Orchestra's Ryuichi Sakamoto, who took cues from the new electronic sounds emanating out of the U.S. and the U.K. with his 1991 album, Heartbeat. That same year, Hisa Ishioka, who went on to found King Street Sounds and Nite Grooves, released La Ronde, a compilation album of early Japanese house productions from the likes of Manabu Nagayama, Toshihiko Mori, and Sōichi Terada through his BPM record label. 
Alongside the rise of house and techno in Tokyo, psychedelic trance DJs based in Goa, India, began to travel from India to Japan for gigs. They often swapped DAT tapes of tracks with local DJs, which is how Izui believes Yokota's music ended up being exported to the psychedelic trance scene in Goa before being released through No Respect Records.
Izui visited Goa, where he met the German producer and DJ Sven Väth, one of the founders of the Harthouse label. "The first thing he said to me was, 'Do you know Susumu Yokota?'" Izui says. Serendipitously, Izui had brought a box of Yokota's DAT tapes with him. They spent the next few days listening through over one hundred mostly unnamed demos. Those listening sessions laid the foundation for Yokota's debut album, The Frankfurt-Tokyo Connection, released through Harthouse in 1993. "Yokota-san became the very first Japanese techno artist on a well-known label," Izui continues. "We were so proud." 
Not long after Yokota released The Frankfurt-Tokyo Connection, his peer Ken Ishii released his debut album, Garden on the Palm, through R&S Records. In the wake of the overseas success of both albums, Ishii and Yokota quickly became figureheads for club music in Japan, in the process inspiring the next wave of Japanese producers and DJs. 
The following year, 1994, the Japanese techno pioneer DJ K.U.D.O. launched a party named Zero at Space Lab Yellow, an influential club space located a few blocks from Tokyo's Roppongi district. Yellow was part of a new wave of local clubs such as Gold, Cave, Blue, and Mix. Within this milieu, Zero was one of the first parties in Tokyo that regularly invited foreign techno DJs like Laurient Garnier and Sven Väth to play. Yokota, Izui and Makoto could all also regularly be found down at Zero. The Tokyo techno beat scene was on the rise. 
During those years, Izui divided his time between Japan and Germany, where he became a crucial connector between both scenes. After the release of Yokota's The Frankfurt-Tokyo Connection album, Izui invited the German DJ and producer Dr. Motte, the founder of the Berlin Love Parade, to play at his techno party in Tokyo. At the event, Yokota gave Dr. Motte a DAT tape of acid techno tracks which became his first Ebi EP, Zen, which was released in 1994. Ebi means shrimp in Japanese. Izui and his friends considered it a hilarious artist name. "Everyone wondered why it was a shrimp," Izui remembers. "Yokota-san explained that a shrimp was like a drum machine. The tail was the kick drum, the small arms were hi-hats, and so on."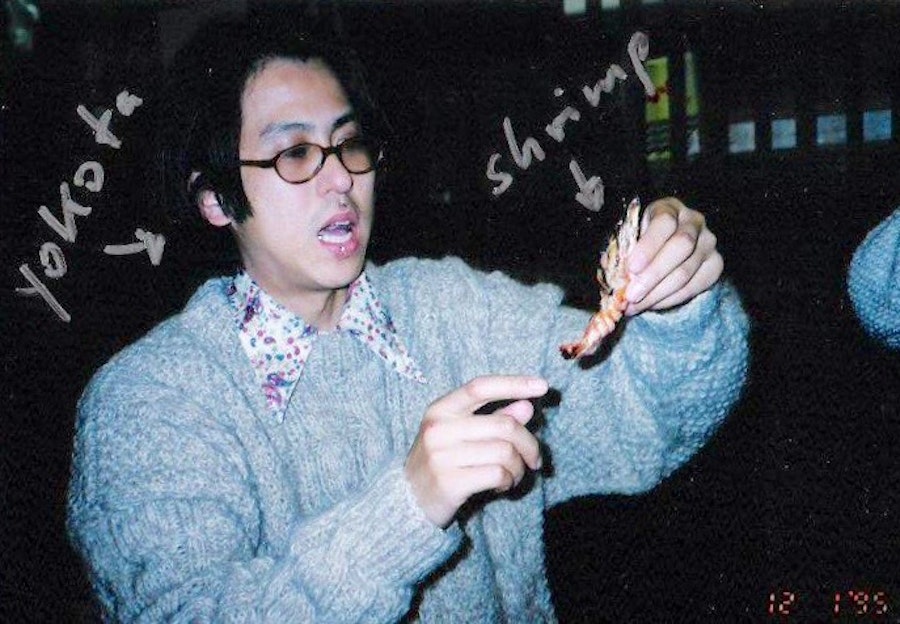 In 1994, Yokota traveled to Berlin to play at the Love Parade and Dr. Motte's Interference Festival. Izui was there. He remembers Yokota performing a live PA with assistance from his friend Makoto. A who's who of Berlin techno DJs and producers, including Monika Kruse and Mijk van Dijk, were in attendance, and for his performance, Yokota was accompanied on stage by Makoto. "It was one of the best moments we had in Europe," Izui says. "Everyone gave Yokota-san a warm welcome from day one to the last, and he felt that for sure. Techno really opened the whole world to him, and it was just the beginning of his musical journey." While Yokota and Izui were connecting with the European scene, Manabu Yamazaki, aka DJ Yama—who would be crucial to Yokota's future—was helping open the legendary Tokyo nightclub Manic Love. Yamazaki ran two weekly events there on Saturday and Monday nights, Sublime (techno) and White Room (ambient). Sublime became a meeting point for like-minded music lovers. After an introduction from Izui, Yokota started playing down there regularly. 
Aside from running club nights, Yamazaki had aspirations to be part of the recorded music industry. Yokota, older and more experienced, began to give Yamazaki guidance based on his experiences working with European record labels. Those discussions formed the genesis of Yamazaki's label, Sublime Records, which was launched with a 7-inch release from Yokota. Records from other Japanese producers such as Ken Ishii and Yoshihiro Sawasaki followed, as did new material from Yokota under his Prism and Ringo aliases. 
At the time, the hard groundwork of the late '80s and early '90s was beginning to pay off. New club music record stores such as Cisco, DMR, Manhattan, Technique, Mr Bongo Tokyo, and Barong were opening across Tokyo, as were local club music specialty magazines like Remix, Groove, Loud, and ele-king. World-famous dance-music artists were starting to regularly tour Japan, Japanese producers like Yokota were signing music to overseas labels, and Japanese major labels like Sony Music were licensing foreign electronic music from Transmat, Warp, R&S/Apollo, etc. All of this created the conditions under which local labels like Sublime Records could not just exist, but thrive. "Energetic and powerful activities were happening everywhere [in Tokyo]," Yamazaki explains. 
In light of these developments, it was only natural that Yokota and his generation would feel compelled to produce and DJ music for the country's nightclubs and dance floors. "It was quite an exciting time where Japanese electronic artists who had only been able to release music through foreign labels overseas were able to release work through local labels and share show billings with overseas artists," Yamazaki remembers. "It made me feel that Japan and the rest of the world were more connected than ever before." 
In 1995, Yokota approached Yamazaki with a set of futuristic techno tracks he wanted to release under a numeric moniker. Route 246 is a major national road that runs through Shibuya. Yokota saw it as the perfect homage to how the 313 area code figured heavily in the mythology around Detroit techno releases. Like his Midwestern heroes, Yokota wanted to release his 246 music anonymously. Yamazaki was planning to launch a Sublime Records sub-label, Reel Musiq. Aimed at the hips and the heart, Yokota's 246 music was a perfect fit. That year, Yokota crossed paths with the Paris-born, Tokyo-raised DJ, producer, sound designer, and record-label owner Alex Prat, aka Alex from Tokyo. Prat recalls meeting Yokota at the Sublime Records office in Shibuya and being captivated by the beautiful deep house and techno he was making. At the time, Prat was working at the Mr Bongo Tokyo store, representing the French label, F Communications in Japan, and DJing on the weekends. Yokota was interested in French dance music and culture, and the two would often DJ at the same parties in Tokyo.
Long late-night conversations turned into an intimate, deep house party at Lust in the Ebisu district. Yokota called the party Skintone, the same name he used for the record label he launched in 1998. "There was a real community of people who were into music and sound [around Skintone]," Prat explains. "Yokota-san made some beautifully designed flyers from his visual artworks [for it, but we never really had to do] any promotion… It was a safe space for our friends and us, and the party had a pure vibe." Reflecting on those evenings, he remembers them playing a global selection of dub house and deep house records from Herbert, Philippe Zdar and Motorbass, Moodymann, Theo Parrish, Guidance, the Idjut Boys, Ray Mang, Ian Pooley, Two Lone Swordsmen, Isolee, Playhouse, F-Communications, and Paper Recordings. They'd mix them up with disco and deeper left-field techno with an organic feel. Two years before the launch of Skintone, Yokota met DJ Miku, one of the founders of Tokyo's Newstage Records and the NS-Com label. Miku released several records from Yokota under his Anima Mundi and Stevia aliases. Miku remembers the first time he met Yokota at a nightclub in Tokyo. "Funnily enough, he came to the club with a Roland TB-303 synthesiser and headphones," Miku recalls. "I asked him what he was doing. He put the headphones on my head, and I listened to these acid sounds he was making along with what the DJ was playing. He wasn't even there to perform. I thought, 'What a strange guy,' but I became interested in him." 
After that meeting, Miku and Yokota started DJing together occasionally. Yokota was a prodigious composer and producer who could work well across a dizzying array of musical genres. Still, when it came to DJing, his blends were often utilitarian at best. One night, Miku noticed that Yokota was mixing and blending much better than usual, so he went up to the DJ booth to talk to him about it. "He said, 'Oh yeah, I'm playing a mix CD by this other DJ; I wanted to see how it sounded in the club,'" Miku laughs. 
Miku was dumbfounded that Yokota would play someone else's mix CD while DJing in a professional capacity, but despite the serious tone of many of his records, Yokota was lighthearted, down-to-earth, and sometimes self-deprecating. In a scene where many established DJs would cultivate an air of superiority and distance around their work, Yokota would goof around at clubs, mix freely with the audience and always make himself available to young Japanese producers and DJs who were finding their footing. 
One of them was the aforementioned Ayako Kataoka. In the late '90s, she was one of the few women DJing in Tokyo, and he would often book her to play at Skintone. Kataoka found his support hugely encouraging and remembers him as a stylish, gentle, and friendly soul who wrote music at a prolific rate and found inspiration in life's small details. "He was always on his feet, finding little things like cats and flowers on the streets of Nakameguro and Aobadai where he was living back then," she says. "He would title his albums and tracks from everyday little things, so it was neat to see his releases unfold very organically." 
As Amano from Musicmine puts it, Yokota's Skintone label emerged as a reaction to the up-tempo sounds he was creating in the final years of the twentieth century. "As he was producing house at the time, there was a mood of expectation to deliver those sorts of tracks," Amano explains. "He released a trilogy of [house] albums, 1998, 1999, Zero, through Sublime Records; but at the same time, he started yearning to produce a much more personal sound [made up of sonic] image scenery or musical sketches instead." 
Although many of his peers had arrived in club music through backgrounds in Tokyo's disco, soul, and R&B scenes, Yokota's roots lay in new wave and post-punk, which, according to Japanese-techno historian Hideo Sakuma, the ex-manager of Tokyo's Cisco Techno shop and former co-owner of Technique Records, was the first major musical eureka moment of Yokota's life. Acid house had been the second, and for Yokota, his relentless creation of music was rooted in a search for a third moment, one he hoped to be part of. 
Skintone gave him the freedom to reconnect with his foundational days while pushing forward into new, unmapped musical territories. He could record at his own pace, create his own artwork, and release albums on his own terms. Where others would studiously sculpt songs in the studio, Yokota would often perform and record his tracks in one take, and the results were magic. "Skintone later became very successful and can be considered a visionary label that foresaw the music scene ahead," Amano says.
In 1998, Yokota flew to Europe to play one of his last high-profile overseas DJ sets as part of a Sublime Records showcase at Barcelona's Sónar festival. That same year, he launched his Skintone label with two album-length releases, Magic Thread and the Image 1983–1998 compilation album. Those who knew him remember the early Skintone years as some of the happiest of his life. 
In the liner notes for Image 1983–1998, Yokota reflected on his journey. "Encountering Acid House made me visualize music," he explained. "Sounds were visibly formed like Kona (powder)—I could clearly see the sounds sparkling. The most visible form was Ebi (shrimps). Rhythms were transformed as Ebi, jumping up and down. This experience of visualizing sound led me to create electronic music." 
"For a time after, my life became Techno," he continued. "From morning until evening, rhythms were repetitively ticked off while sleeping, and fractal Images were the only reflection I saw. The same pictures would be flashing across my mind when I closed my eyes. Life was just, for now, letting go of eternity. I was slipping into the memories of the future. After awakening from this mind-control, I started to seek and get inspiration from reality and everyday life—the food I eat, cats from my neighbourhood, and most of all, how I live. Time has passed, and the songs I made fifteen years ago started asserting themselves. Releasing these tracks seemed to be necessary. Time repeatedly flows in a spiral. But this album is more like the image of time reaching the end of the millennium." 
In 1999, Yokota signed a deal with the U.K. label Leaf (and later on, another with Lo Recordings). Leaf began issuing his Skintone albums worldwide, and in 2000, they released Sakura, his ambient masterpiece. A rich tapestry of dreamy, processed guitars and synthesizers, subtle grooves, and evocative samples, Sakura was celebrated by the international music press and drew Yokota to the attention of Björk, Thom Yorke, Brian Eno, and Philip Glass. 
Over the next twelve years, he released eighteen richly impressionistic albums under his own name, concluding with 2012's Dreamer. Inversely, as his stature grew abroad, Yokota began to pull back from the world of DJing, began to politely decline all his booking requests, and became an increasingly distant and isolated figure. During this period, his work connected him with unexpected artistic allies, including the film director, Alejandro González Iñárritu, who approached him to produce the soundtrack for the 2006 psychological drama Babel, a film he was making at the time. Yokota could not accept this commission because of ill health, but his track "Gekkoh" was included in the final soundtrack. Two years later, he was approached by Ninja Tune to remix "Breathe," a song off the British downtempo group the Cinematic Orchestra's 2007 album Ma Fleur. Although it never reached a full official release, in 2008 Yokota's remix was included on a limited-edition DJ sampler called You Don't Know: Ninja Cuts.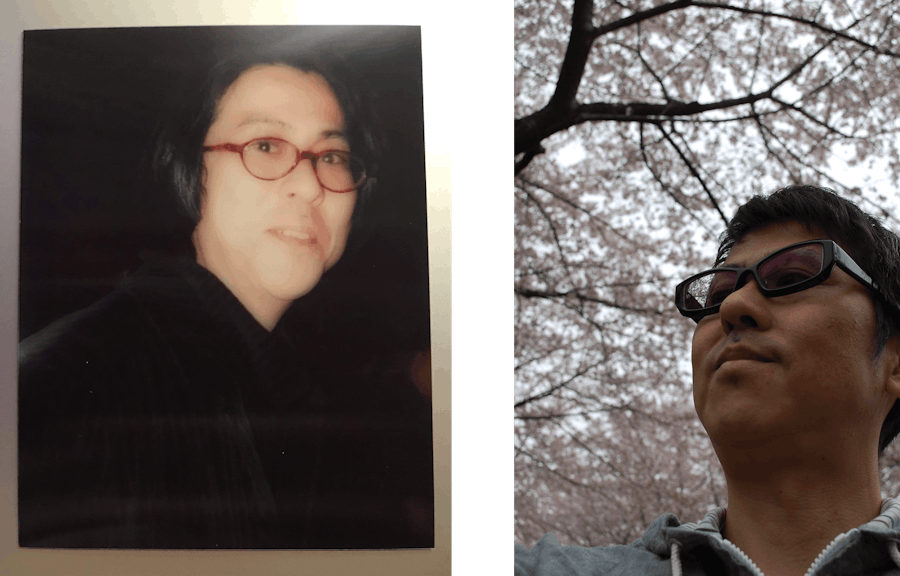 In 2015, Yokota's family announced his death after a long battle with unspecified health issues. "When he died, most people were not in touch with him for several years," explains Sakuma. "He was a lonely figure, and it seemed like he was an artist who expressed his own life through continual creation of his own music." Ultimately, as Sakuma sees it, Yokota's death marked the end of an era for the Japanese scene. Since then, Tokyo's cherry blossoms have flowered and fallen seven times over, but Yokota's music and art remains. Viewed through the rearview mirror of history, Yokota deserves to be seen as a trailblazer. He helped open things up for Japanese electronic music and club culture in the early '90s, before serving as a living bridge between the kankyō ongaku or environmental music sound that helped shape the country's musical avant-garde in the '80s and the emergent ambient scene of the early days of the new millennium. However, unlike composers of that era such as Hiroshi Yoshimura, Haruomi Hosono, Ryuichi Sakamoto, and Midori Takada, the stories of Yokota and his peers remain under-discussed. That said, with plans for more reissues afoot, change remains in the air for Yokota's legacy. 
"Songwriting was like a diary for him," reflects DJ Miku. "You would not rewrite your diary. I think he was more interested in the track's momentum than perfecting it. It was important for him to create music from what he felt in the moment. That's why I think Yokota's work is very emotional. He was never one to sacrifice the soul of a track to make it sound better. In other words, there is no lie in his works."