If it weren't for a friend's unannounced visit to the Halls' apartment in 1966, Lani Hall might never have become future lead vocalist of Sergio Mendes and Brasil '66, James Bond song singer, Latin Pop Grammy winner, and life and musical partner to Herb Alpert for more than forty-five years. One of the most recognizable and celebrated vocalists to sing in Portuguese and Spanish, Lani Hall surprisingly doesn't speak more than a few words in either of those languages, born to an immigrant, working-class, Jewish family in Chicago. The story of how Lani made it from the Midwest to Malibu is characterized, like her iconic voice, by musical drama, dreamy passion, and perfect timing. 
Leilani Hall was born in 1945 to a Russian factory-working father and Polish immigrant mother. Only Lani's family and one neighbor knew that she sang. "I was a closet singer back then," Lani wrote in her 2012 book, Emotional Memoirs & Short Stories. "I just wanted to sing for the sole sake of expressing myself. I'd hold the handle of a hair brush as a microphone, and then I'd close my eyes and sing with my records." When her friend Leah made a surprise visit to the Hall apartment, she heard singing coming through Lani's closed bedroom door. Leah asked, "Who's in here with you?" Lani played it off like it was a record, but Leah wasn't having it and even went to the closet to make sure no one else was in the room. Lani finally confessed. "I was caught," she tells me.
Lucky for Lani, Leah worked as a waitress at Mother Blues, a legendary Chicago club specializing in folk, jazz, blues, and comedy. "She would get me in and give me drinks," Lani remembers, "so I had it made!" The club hosted an open-mic, Hootenanny Night, so one Monday night Leah invited her to come down and "set me up," as Lani told me during our 2017 interview: "She kept giving me drinks, all night, she was sliding drinks to me, and I was pretty looped. All of a sudden, I hear my name being announced on the loudspeaker, and Leah got behind me and kinda picked me up off the chair and pushed me towards the stage. And I sang. It was the first time I was in front of an audience and had a microphone in front of me. I got off the stage and I was mad, because I felt like she had set me up. And as I approached her, a man walked in front of me and said, 'Excuse me, I just heard you singing, and I own a club down the street, and I would really like it if you could play the next two weekends and I'll give you $75 a weekend.' And I'm looking at this guy trying to compute what he's saying to me, and Leah came around and looked at him and said, 'She'll do it.' "
One evening during her few weeks' residency at the Centaur, the owner took her over to Mother Blues to catch Sergio Mendes and Brasil '65 and meet the band between sets. Unbeknownst to Lani, Sergio's band was imploding and he was in need of a new singer, so on a subsequent night, Sergio and percussionist José Soares popped over to catch Lani between sets, and without hesitation, Sergio invited her to join the band. Lani was thrilled, but being only nineteen and still living at home, she required Sergio to ask for her father's permission. With Lani's father's blessing, Sergio assembled a new band around Lani's vocals, a multinational band of Brazilians and Americans with two female vocalists, though Lani remembers Sergio made it "clear I was the lead."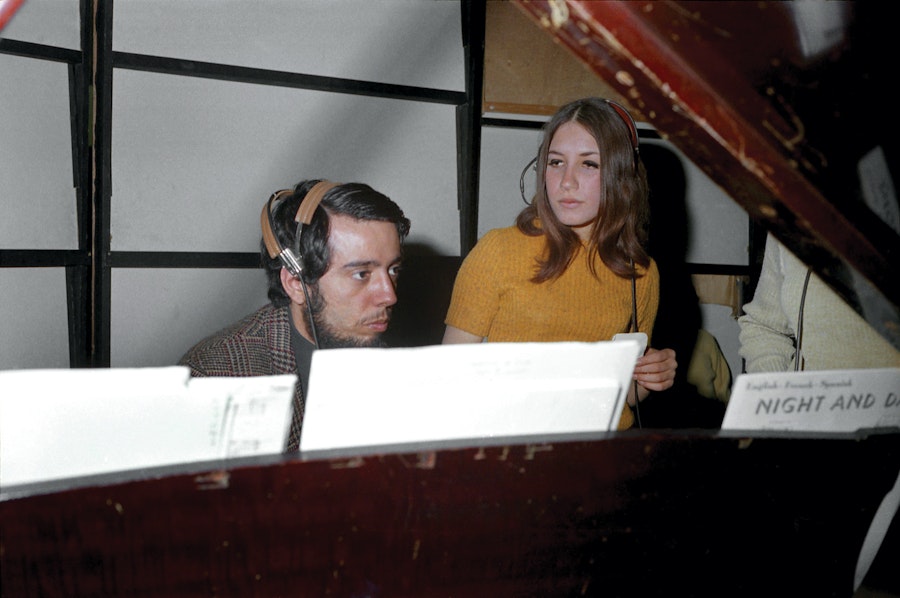 With a fresh start in Los Angeles, the new band got a record deal with A&M and a new name: Brasil '66. From the first album, the vocalists sang in both English and Portuguese. Unlike a lot of gringo bossa nova produced in the U.S. during the mid-'60s, Lani's accent is passable, like a more enchanted version of Brigitte Bardot's English. Brazilian music empresario Nelson Motta wrote in his 2000 book Noites Tropicais that Lani was "singing in Portuguese with a minimum of accent, which was even charming." Luckily, she had her Brazilian bandmates to help her. "I had a feeling for the sound of Portuguese," she says. "I would write it phonetically; I would just try so hard to sound authentically Brazilian." In fact, Lani sounded more like Elis Regina and Maria Bethania than she did her flower-power contemporary peers in the U.S., with the exception of Barbra Streisand, whom Lani adored. "When I heard Barbra Streisand's first album," she wrote in her memoir, "it was life-changing for me."
Like an exotic Streisand, Lani imbued Brasil '66 with drama, mystery, and a touch of melancholy, what Brazilians call saudade. Lani's future husband, Herb Alpert, produced the first three Brasil '66 albums and contributed to their unique sound with his idea to double-track Lani's vocals to give the impression of two vocalists. Lani also started contributing to song selection and songwriting through the translation of Portuguese lyrics at Sergio's invitation. "He gave me like three albums—Milton Nascimento, Edu Lobo, Dori Caymmi," Lani recalls, "and I listened to this unbelievable music, and I was inspired by certain songs to try and write a lyric to them." Her first lyric was for Edu Lobo's "Pra Dizer Adeus" for their third album, Look Around; and by their fifth album, Crystal Illusions, she contributed lyrics to four songs, bringing these Brazilian songs closer to American ears and earning valuable songwriting credits.
While Sergio called the final shots about song selection (and everything else in the band), Lani suggested some English language songs to cover, which, after "Mas Que Nada," accounted for virtually all of their hits. Lani also claims "The Joker" from their first album, 1966's Herb Alpert Presents Sergio Mendes & Brasil '66, "Scarborough Fair," and the title track from their fourth album, 1968's Fool on the Hill, and "Chelsea Morning" from their sixth album, 1970's Stillness. 
In 1968, just after Brasil '66 hit it big with their top ten hit "The Look of Love," some of the band complained of unequal treatment and lack of credit, so Sergio fired them, or maybe they quit—the stories don't exactly line up. According to Lani, the rest of the band "were ready to leave, and they wanted to start another band together. They wanted me to come with them, and I didn't think it was such a great idea," but succumbing to peer pressure, she too quit, initially. "I don't think Sergio wanted me to slip away," she recalls, suspecting that her future husband counseled Sergio, suggesting, "'Let's not kill the whole group. If they want to try something, okay, but keep Lani.' "
"The band fell apart," Lani recalls. "And then Herb encouraged Sergio to put another group together, and that's when Sebastião Neto, Rubens Bassini, and Dom Um Romão [arrived], and then he hired Karen Philipp who became the other girl singer." Recorded with a reconstituted band, Fool on the Hill was their most successful album yet with two top ten hits with Beatles and Simon & Garfunkel songs that Lani suggested they cover. By their sixth album, 1969's Ye-Me-Le, the song selection veered hard towards American pop covers with only three Brazilian songs. "The direction of the music was starting to change," Lani reflects about this album and the subsequent one, Stillness, but also her priorities were changing after five years of nonstop recording and touring.
Lani Hall and Herb Alpert began as friends and musical collaborators, in the studio and on the road, but their relationship was always platonic (as Herb was married)—until it wasn't. "We probably started getting serious around 1969," Lani explains. "And then in 1973, he wanted to stop traveling and he wanted me to be with him… I needed to see if the relationship I was in was going to fly, and the only way I could do that was being there, so I left the group." As the last original member of Brasil '66, Lani's departure shook Sergio. "It didn't lay well at all," Lani told JazzTimes writer James Gavin in 2019 about her decision to leave. "I think he was upset with Herb and me." Lani and Herb got married in 1971, but despite being bandless and married to one of the most successful music men in L.A., she remained fiercely independent for a few years, refusing to live off Herb's fortune—"and then I ran out of money," she told Gavin in the April 25, 2019, issue of JazzTimes. Nearly three years after leaving Sergio's group, Herb coaxed her back into the studio to record a solo album, 1972's Sun Down Lady on Alpert's A&M Records.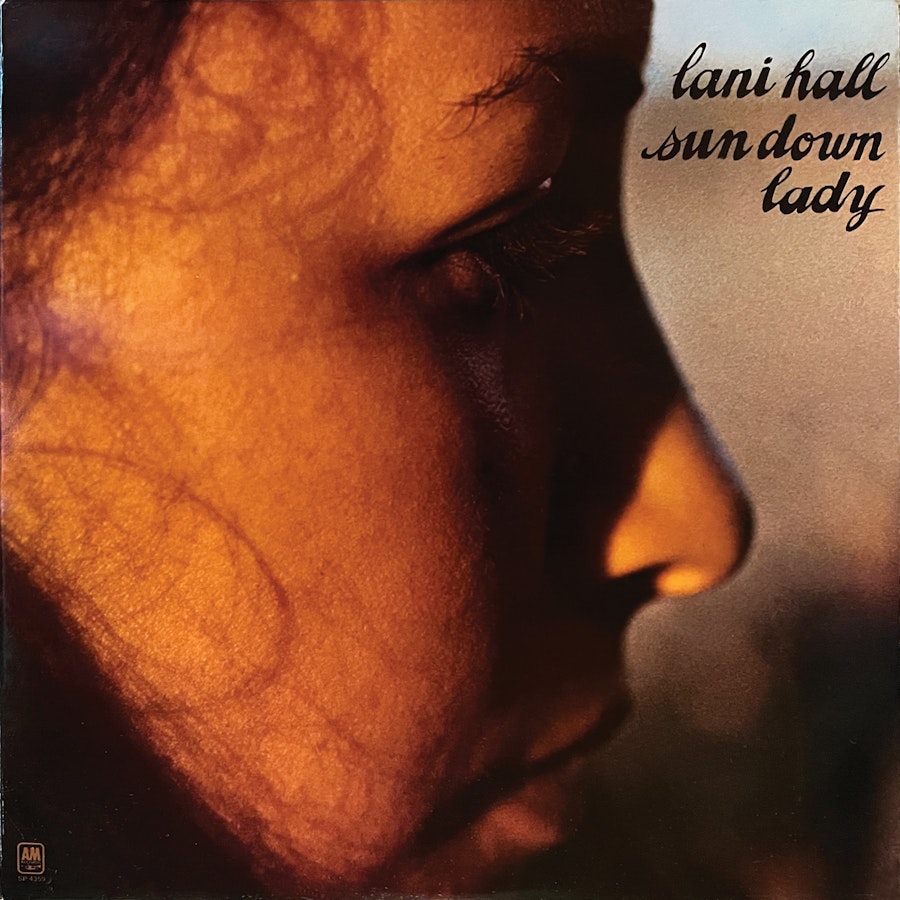 The album is a radical departure from Lani's tenure with Brasil '66, with her vocals unadorned, sans the trademarked double-tracking, and more surprising, not a single Brazilian tune. "I didn't put any Brazilian songs on it," Lani explains, "because I didn't want to bring in that element to what I was doing as a solo artist, and I was approaching singing in a different way than I was with Brasil '66, so I wanted to experiment." Herb Alpert's production is lovingly spare, allowing his wife's vocals to shine on highlights like the very first recording of Michel Colombier's "We Could Be Flying"; a beautiful cover of Cat Stevens's "How Can You Tell"; "Sun Down," which is an early version of the Captain and Tennille hit "Muskrat Love"; two songs written by Elton John and Bernie Taupin; and another one that Sir Elton made famous, Lesley Duncan's "Love Song." Lani's version of "Love Song" is simply sublime and possibly better than anything Herb or Lani ever created independently, a celebration of musical and romantic alchemy. "Herb sang it with me, and that just made it so perfect for me."
Lani couldn't stay away from her adopted Brazilian roots for long though, recording Edu Lobo's "Corrida de Jangada" for her next album from 1975, Hello, It's Me, and eventually going to Brazil to record 1981's A Brazileira, which was produced by Carmen Miranda's bandleader, the legendary Aloysio de Oliveira. (Sadly, A Brazileira was only released in Brazil and the Philippines.) By 1983, Sergio and Herb buried the hatchet and teamed up to coproduce Lani for the Bond song for Sean Connery's 007 comeback film: Never Say Never Again. During some downtime during production, Lani was invited to record an album in Spanish, which begat two more, and the latter, 1985's Es Fácil Amar, earned her a Grammy in 1986 for Best Latin Pop Performance. Unfortunately, an album project with Antonio Carlos Jobim expired with his death in 1994, but a few years later she recorded another Brazilian album, 1998's Brasil Nativo for Windham Hill Jazz. 
While her name is not as recognizable as the one that precedes Brasil '66, it was upon her voice that Sergio built his iconic band, and it's her words that everyone sings along to. At one point, Lani Hall was one of the most recognizable voices singing Brazilian music to a global audience, an accolade she's humbly ambivalent about. "I think that my voice and my passion for the music definitely was received, but I don't think of myself as the face of Brazilian music," she muses. "This music that was like the earth and the sky, it was primitive and it was ethereal, it was classical.
"These songs sounded like classical music with jazz chords and African rhythms, and I'd never heard anything like that, and I was in heaven. I mean, I couldn't believe how beautiful this music was. To this day, I have to sing Brazilian music, it's just a part of me, and I'm very grateful that I felt it that way. I think the thing about Brazilian music is you feel the beat…and once you can feel that, your body just moves to it and it takes you, it just takes you."