Kramer: Wait, wait, wait... Sergio Mendes has a cult following.
Newman: They follow him like a cult.
Kramer: He can't even walk down the street in South America…
–from Seinfeld, episode #418, "The Old Man," originally aired February 18, 1993.
For Kramer and Newman, Sergio Mendes was more meme than musician, his ubiquity undervaluing not only his enormous influence on popular music but also their ability to cash in big for their used Sergio Mendes and Brasil '66 records with the unimpressed record store clerk. Opening for Frank Sinatra, having Elton John open for him, playing the White House (multiple times), hobnobbing in Hollywood, producing Bond and Olympic theme songs, being influenced by and influencing some of the most successful bands (Stevie Wonder; Earth, Wind & Fire; and Chicago), Sergio Mendes was everywhere in the 1970s and '80s.
Sergio's story picks up here from Part 1 of "The Maestro" (from Issue 1, Volume 2, of Wax Poetics' print magazine) as his campaign to introduce Brazilian music to the world starts bearing a bountiful musical harvest. From his beachhead, he secured his relevance as the ambassador of Brazilian music, renewing his relevance every few years with a contemporary sound, evolving from Brasil '66 to '77 to '88 before dropping the formality and settling on Sergio Mendes. Despite his absence from the pop charts between 1968 and 1983, Sergio kept busy releasing an album almost every year, touring relentlessly, and seducing the world and major musical tastemakers with samba.
Beyond his early hits with Brasil '66, Sergio has jams hiding in plain sight on nearly every one of his albums from the '70s—as I often make a point of telling Sergio sleepers. Notwithstanding his own recordings as a bandleader or solo artist, Sergio should be celebrated for his profound influence on other artists who directly, or indirectly (through the musicians he introduced), benefited from the novel sound he introduced to American and global audiences in the mid-'60s and beyond. Earth, Wind & Fire; Stevie Wonder; Chicago; Weather Report; and Michael Jackson owe debts to Sergio Mendes while countless other artists were inspired to dig deeper into foreign sounds or sampled something he had a hand in. Take two disparate artists who found inspiration in Sergio Mendes and Brasil '66: the American-born Patricia King of the Brazilian jazz band Minas (check out their rare debut release from 1983) and James Mason, a Roy Ayers alum and cult solo artist.
"When I was a young teenager," Patricia King tells me, "I heard Sergio Mendes for the first time, because he was playing on the AM radio, and I immediately fell in love with the music and the culture. That music turned on our turntable twenty-four hours a day in our household of five kids; that's what my parents listened to, that's what my siblings listened to."
"Sergio Mendes on The Ed Sullivan Show," James Mason recalls. "I remember watching Santana, Sergio Mendes, and the Beatles in the same month performing live on national television. I mean, that's pretty incredible if you think about it."
Sergio claims his main musical motivation is melody, but Brazilian beats have always been his stock-in-trade. More than anything, Sergio Mendes's legacy is tied to the introduction of Afro-Brazilian percussion into the global pop-music vernacular. Excepting Airto Moreira (who did record with Sergio on Edu Lobo's 1970 album for A&M), Sergio employed a who's who of the best Brazilian drummers: Dom Um Romão, Paulinho da Costa, Laudir de Oliveira, Paulinho Magalhães, Chico Batera, Claudio Slon, Rubens Bassini, João Palma, Carlinhos Brown, Meia Noite, and Sergio's current virtuoso, Gibi Dos Santos. And before Sergio came to the U.S., his sextet included Edson Machado, every Brazilian drummer's favorite drummer. But don't take my word for it about the percussionists; according to the following New York Times reviews of his live shows from 1969, 1970, and 1975, respectively: "The style now has solidified into a superbly rehearsed instrumental‐vocal unit that is heavy in drums (three percussionists)"; "The foundation of the group is a rhythm section that has a fascinating dynamic range—softly evocative in some passages rising to a tremendous eruptive power as the drummer, Dom Um Romao, the percussionist, Rubens Bassini, and the bass guitarist, [Sebastião] Neto, build climaxes that can all but take your head off"; "Mr. Mendes's percussionist [Paulinho da Costa] who, in addition to his virtuosity on anything that could be hit, pulled, or stroked, included dancing and juggling in a blazing display of showmanship."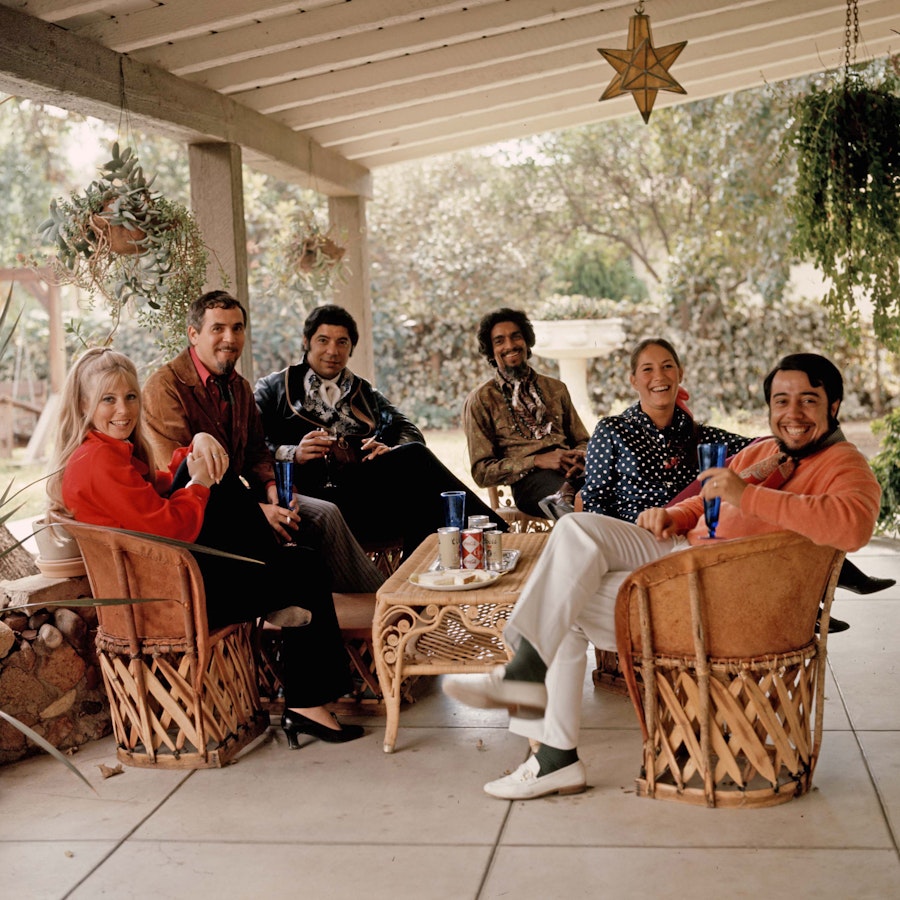 Sergio at the Dawn of the '70s
"When he decided to acquire his own Xanadu, Sergio Mendes soon found it: a house in Encino [that] Clark Cable had had built for his [first] wife Carol Lombard in 1939," Ruy Castro wrote in his book Bossa Nova. "He moved into the house, filled it with paintings by Di Cavalcanti and colonial Brazilian furniture, decorated it with cast-iron craft-ware, and just for fun, installed a recording studio in the basement." His house was old Hollywood, but he hired future Hollywood when he hired a carpenter. "A friend of mine told me, well, 'I know a young carpenter,'" Mendes told Entertainment Tonight in 1983. "So he came over, a young fellow with a beard and long hair." What Harrison Ford neglected to tell Sergio during his informal interview is that it was his first job as a carpenter. "A very nice man, Sergio," Harrison Ford told Entertainment Tonight. "And never asked me if I had done it before. So I never brought it up, and it came out very well, thank you. But thanks to books from the Encino Public Library." Interestingly, the state-of-the-art recording equipment that Sergio had installed in that studio would be carted up and shipped to Brazil a few years later when he sold it to the future giant of the Brazilian recording industry, the label Som Livre.
On the business side, Sergio expanded his business empire by forming two music publishing houses, Rodra and Berna, representing the songs of his peers Marcos Valle, Edu Lobo, and Dori Caymmi. "Sergio Mendes's house in Encino became the Mecca," Ruy Castro wrote, as Brazilian musicians and songwriters looking for a break in the industry sought his counsel, blessing, or employment. "I was recording their songs," Sergio says, explaining that they had big plans for using his access to introduce artists like Marcos Valle, Edu Lobo, Dori Caymmi, and even Gilberto Gil. "And we did try with them. And in those days, I had the time to do other projects. Now I don't."
For a guy who had already headlined Carnegie Hall and opened for Sinatra, it took a lot to make Sergio nervous, but on January 26, 1971, President Nixon invited him and his band to play the White House to celebrate the visit of Prince Juan Carlos and Princess Sofía of Spain. "What a night. I'll tell you a funny little story," Sergio told SFJAZZ's Richard Sheinin. "So after dinner, I'm pinching myself, because I'm in the White House. And Nixon says, 'I'd like to introduce my friend from Brazil.' And you don't think of Nixon as a funny guy. But he says, 'There's a song he's going to play for you that I'd like to dedicate to everyone in the Senate,' he says, 'and it's called 'The Fools on the Hill.'" Sergio also played the Reagan White House in the '80s.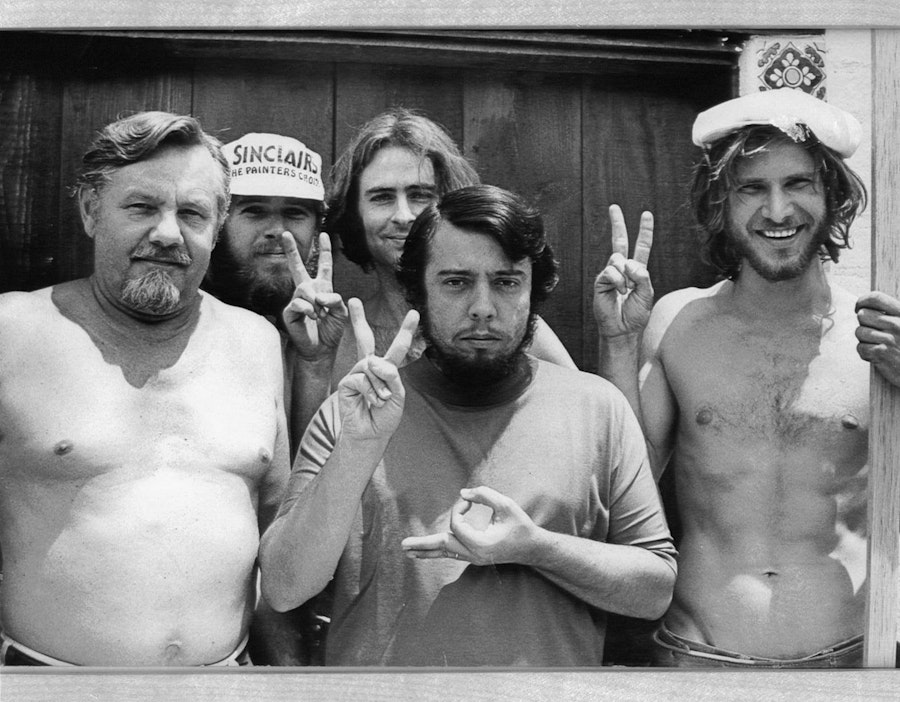 New Decade, New Band
With the loss of Lani Hall as lead vocalist in 1970, Sergio took the opportunity to rebrand his group as Sergio Mendes and Brasil '77, a forward-looking name for a new decade. Throughout the '70s, Sergio kept his lineup fluid. The heir apparent to Lani's vocal leadership was Gracinha Leporace, who appeared on Stillness and graduated from a solo career in Brazil and Bossa Rio, Brasil '66's opening act. She would soon become Sergio's second wife.
Around the same time, Sergio also lost his drummer, Dom Um Romão, who made the extreme leap from Brasil '66 to Wayne Shorter and Joe Zawinul's jazz-fusion supergroup, Weather Report, filling the empty percussion chair previously occupied by Airto for the band's second through fourth studio albums from 1971 to '74. Rather than let that ruin his formula, Sergio relied on his network to replace Dom Um with two more fantastic Brazilian percussionists: Laudir de Oliveira and Paulinho da Costa.
Sergio found the former in Los Angeles after Laudir had abandoned the Brazilian cultural program he'd been touring with for years. Laudir de Oliveira started drumming at the age of twelve when a neighbor girl asked his family for a baby goat to sacrifice at a Candomblé initiation. "I went there and I saw the goat and the drums, the conga drums and the atabaques and the songs and the dance, and I liked it, and they liked me too," Laudir told me over a call from Rio de Janeiro during our interview in April 2017 (unfortunately, the great percussionist passed away later that year). "[They] invited me back, and that's where I learned to play and sing." Before he connected with Sergio Mendes in Los Angeles, Laudir was playing in the band of Moacir Santos, Sergio's mentor from his youth who had recently relocated to L.A.
Following an initial session with Sergio at A&M studios, before he'd officially been offered a role in Sergio's band, Laudir was approached in the parking lot by the producer for the subsequent session. "Are you Laudir, the Brazilian guy?" Being new to Los Angeles, global pop music, and the music industry, Laudir had no idea that this was Denny Cordell, the British producer behind the Moody Blues, Procol Harum, Leon Russell, and future founder of Shelter Records. He invited Laudir to return the next week for a session. "There were a lot of longhairs, which was kind of scary for me, because I didn't know these people and I didn't have a visa to work," said Laudir, who nonetheless did as he was asked, complementing their rock grooves with a traditional macumba rhythm. "I was scared, man, because I couldn't legally work there, and there was a lot of drugs and things in the studio," he said, adding that "one year later, I find out it was Joe Cocker, it was Jimmy Page, it was Steve Winwood, it was all these people." And the song he played on was a little ditty called "Feelin' Alright," Joe Cocker's 1969 version of the Traffic tune. "I put the Brazilian Candomblé thing into rock and roll," Laudir recalled, "and it became the rock and roll rhythm because it was a big album during the same year as Woodstock, then the Macumba thing became a part of rock and roll."
Laudir's first album with Sergio was the first for Brasil '77, País Tropical, with vocalists Karen Philipp and Gracinha Leporace. Released in 1971 on A&M, the album continued with the decreasingly successful Brasil '66 formula that mixed contemporary Brazilian songs (Jorge Ben, Edu Lobo, and Toquinho and Vinicius de Moraes) with top-flight L.A. pop songs, like two from the up-and-coming Paul Williams. Soon after, vocalist Geri Stevens, aka Dodie Stevens of the million-selling hit single "Pink Shoe Laces," replaced Karen Philipp, who had left the band for other Los Angeles pursuits, like a small part in the first season of M*A*S*H and posing for Playboy.
Possibly inspired by the roots-rock revival of the early '70s, or recognizing that Sergio's formula was producing diminishing returns, for their next release, the band recorded a stripped-down roots album for A&M, aptly titled Primal Roots, which in hindsight stands as one of Sergio's greatest recordings. According to Laudir, this 1972 release was "the best album of my life…something more Brazilian than that is impossible. I sing a couple of songs on that album."
The album tackled some of Brazil's oldest musical traditions and Afro-Brazilian religious themes. "On that album, I participated in a lot of arrangements, because none of them were into the Candomblé, the rituals," Laudir explained, referring to the Afro-Brazilian religious traditions many of the album's songs were based on. "Fired by traditional rhythms and including some inspired Dorival Caymmi tunes," photographer and music historian Brian Cross wrote in his essay "From Bahianas to the King of Pop," "it is Mendes at his best as the broker of Brazilian culture."
Not unsurprisingly, Primal Roots sold poorly, as it lacked all of the hallmarks of Sergio's pop-chart friendly sound with nary a cover song, let alone a song in English. It's unclear whether the poor sales were the impetus for Sergio to switch labels for his next two albums, as he moved to Bell Records for 1973's Love Music and 1974's Vintage '74, working with sunshine pop super-producer Bones Howe, who—let's remember—produced the album by the mutinous Brasil '66 spin-off group the Carnival just a few years earlier. With Love Music, Sergio seemed to retreat as far as possible from the Brazilian authenticity of Primal Roots, recording his least Brazilian album to date with only one song of Brazilian provenance. This album was the last (for a while) to include Sergio's childhood friend and most consistent musical collaborator, bassist Sebastião Neto, and also introduced Bonnie Bowden, who replaced Geri Stevens as Gracinha's vocal counterpart for the next few albums.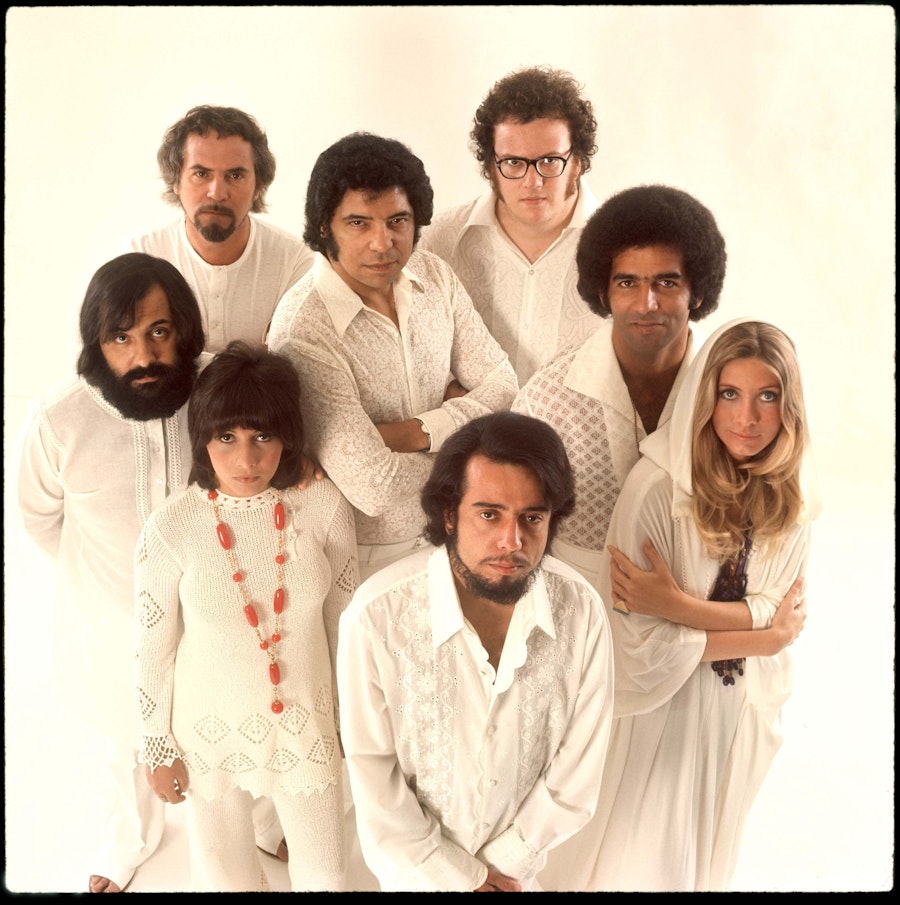 Sergio and Stevie
In the early '70s, Stevie Wonder dove deeper into the world of Latin music, like on "Don't You Worry 'Bout a Thing" with its salsa rhythm and montuno piano vamp, but Stevie had been digging on Latin music for a minute. On Stevie Wonder's first live album from 1970, he opens with "Pretty World," a sunny, bouncing bossa nova written by Antonio Adolfo and made famous by Sergio Mendes and Brasil '66 on their 1969 album Crystal Illusions. Taking his influence a step further for his album Fulfillingness' First Finale from 1974, Stevie wrote a song with a strong Brazilian feel. Lucky for him, for that album, he invited the seventeen-year-old guitarist Michael Sembello to join his group. Sembello's girlfriend, Marietta Waters, had just landed a gig as a backup singer in Sergio's group. "And that's how I met Stevie," Sergio recalls, "and we became very good friends and see each other a lot, or at least we used to."
"Stevie was a big fan," Sergio told Allen Morrison for Tidal. "When he was making Fulfillingness' First Finale, he would come to my house to listen to the mixes and eat my wife's Brazilian food, which he loved. One night he said, 'Can you write me some lyrics in Portuguese?' This was for the song that became known as 'Bird of Beauty.' I don't write lyrics, but I did for him. He gave me the Gold record." The mutual appreciation society didn't end there. Sergio's second album for Bell, Vintage '74, features no fewer than three Stevie Wonder songs. "He loves Brazilian music and I adore his music," Sergio gushes about their connection. He put his music where his mouth is by including yet another three Stevie Wonder tracks on his next record, the eponymous (and Brasil '77–less) album from 1975 (released in Brazil in 1974 with the Brasil '77 tag as I Believe). The album, coproduced by David Grusin, was Sergio's first of five records for Elektra.
Sergio's proximity to Stevie during the mid-'70s coincided with his shifting influences and bending to the prevailing soul and funk trend of that decade. Not only did Sergio tap some of Stevie's band members, like Nathan Watts and Michael Sembello, he also brought in Louis Johnson, one half of the Brothers Johnson, to play bass on Homecooking, released in 1976. The fraternal duo released their Quincy Jones–produced debut album that same year. In 1977, Stevie returned Sergio's songwriting favor for the eponymous Sergio Mendes and the New Brasil '77 album by penning two original songs: "The Real Thing" and "Love City," both slices of classic Stevie Wonder soul-pop confection. "With 'The Real Thing,' it was fully formed," Sergio explains. "He came in and played a little Clavinet and I played piano—a couple of takes and boom!" A couple more songs emerged from the cross-pollination between Sergio and Stevie's tribes, as Sergio recalls: " 'Mozambique' was myself and his bass player, Nathan Watts, making it up in the studio." When will.i.am produced Sergio's comeback album, Timeless, in 2006, Stevie "was recording next door, and with 'Berimbau/Consolação,' he came in and asked if he could bring in his harmonica; so the next day he came back and delivered a brilliant solo."
Just like for Stevie Wonder, the musical inspiration Sergio Mendes sewed in the '60s blossomed on recordings from some of the biggest bands of the '70s, most notably in the music of Chicago and Earth, Wind & Fire. In both cases, these bands showed early curiosity in Latin rhythms, but it wasn't until they poached percussionists from Sergio's band did their music go deeper into diasporic polyrhythms.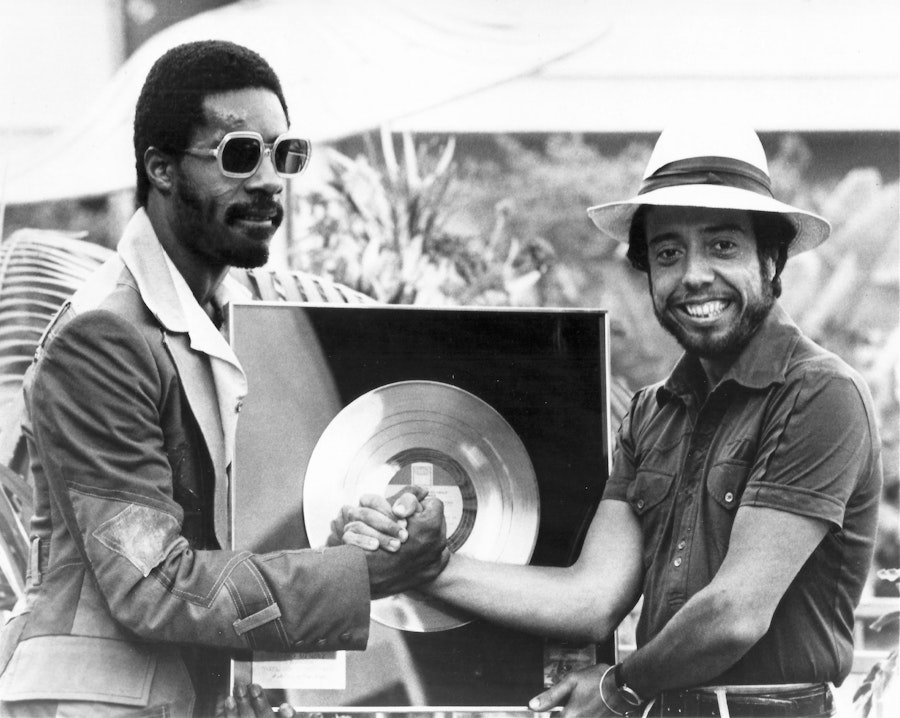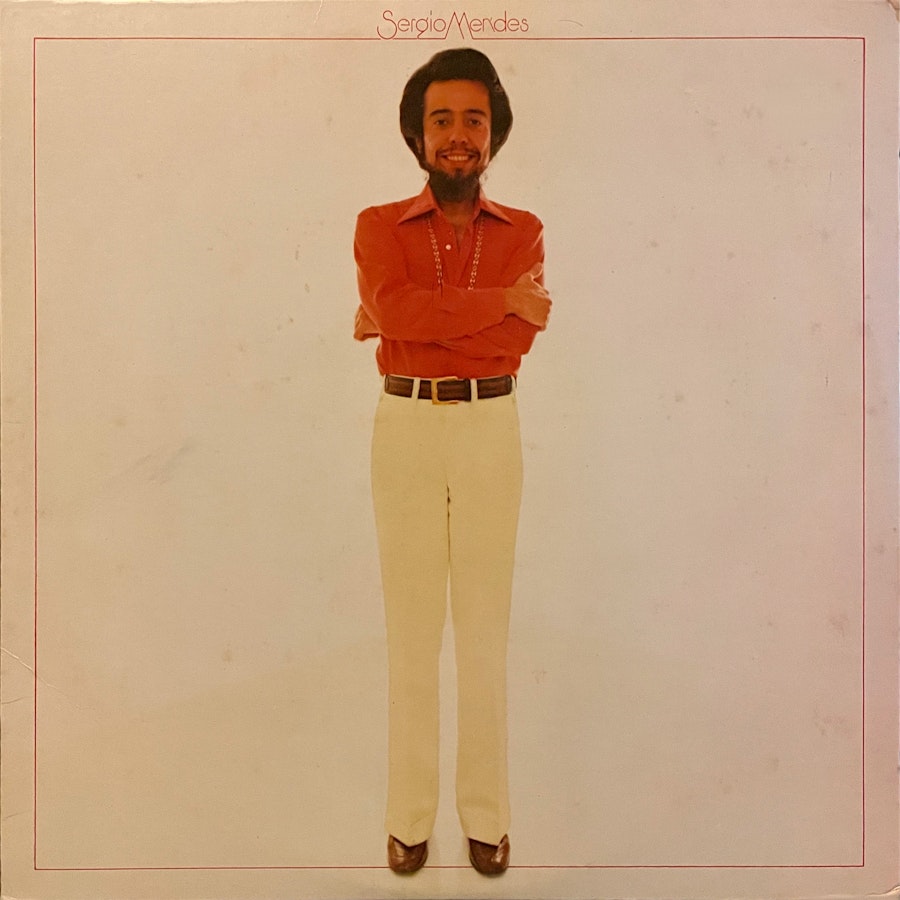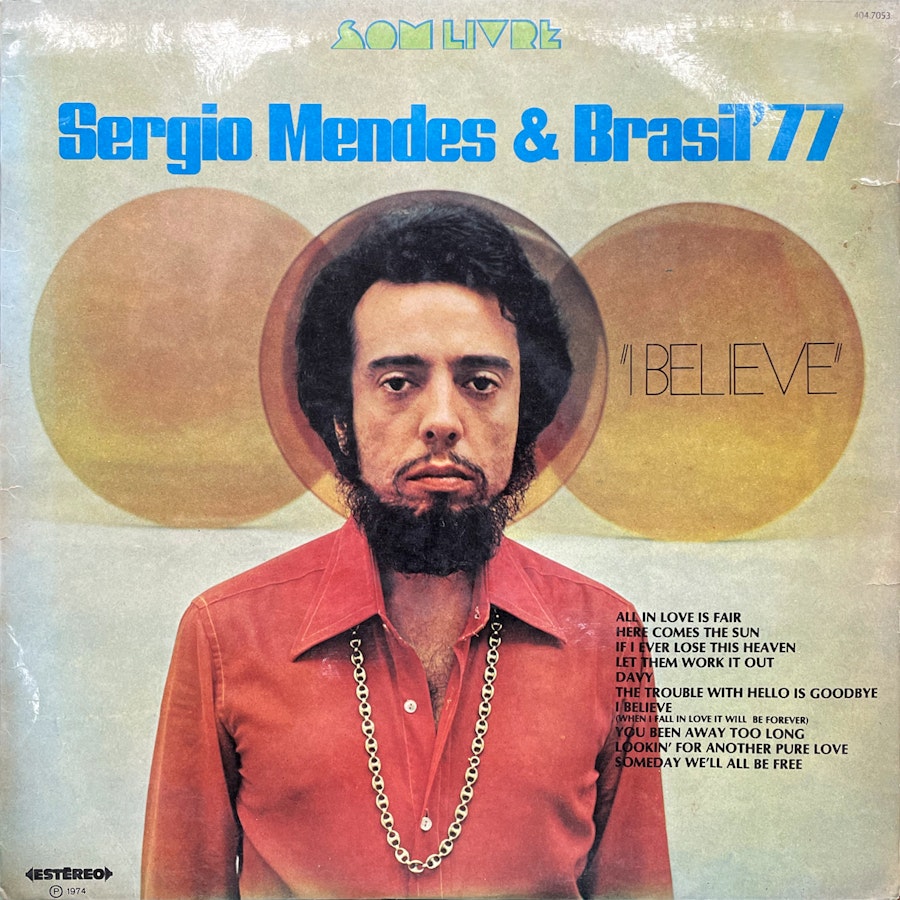 Bringing the Candomblé to Chicago
When two of the biggest international touring acts, Chicago and Sergio Mendes and Brasil '77, are both touring Japan at the same time in the early '70s, it's only natural that the ascendant band would steal the other's Brazilian percussion player. "I was at a nightclub and I saw the people from Chicago," said Laudir. "They came and talked to me, we partied and danced, and then they invited me to do a whole album with them." A year before, in 1973, Laudir recorded a couple of songs for Chicago VI, "and they came out good." And now they were flying Laudir out to the fabled Caribou Ranch recording studio in Colorado owned by the band's producer James William Guerico to record Chicago VII. "They had another percussion player, and I think he could play better than me, but not the way I did. I'm different, man. I'm not a Cuban, I never studied how to play music, and I have my own technique, my own ways, and I use a lot of rhythms from the Candomblé as a guide." The band was already hugely popular, but Chicago VII took them to new heights, and Laudir's contributions on songs like the Peter Cetera–sung bossa nova "Happy Man" or the Latin groove of "Mongonucleosis" added a new dimension to the highly versatile horn-rock band.
"Then they invited me to do a tour in Europe for one month, but I was with Sergio Mendes, so I said I couldn't do it," Laudir remembered. They must have really missed his touch, because, "two weeks later, they called and said they wanted me to join the band." The decision wasn't tough for Laudir, because unlike with Sergio, Chicago functioned like a democracy. Joining Chicago meant more financial and creative benefits compared to working with Sergio "and the musicians who will play with me tonight," as Laudir remembered being described. "I told Sergio by phone, I said, 'Sergio, I'm sorry, but I have this invitation and I have to go,' But I'm still really good friends with Sergio. He was a little bit upset in the beginning, but in the end he forgot and we're still good friends."
Laudir's most important contribution to Chicago is probably the subtle rhythm for the bossa-inspired ballad "If You Leave Me Now" from 1976's Chicago X. But Laudir would have argued that "while I was there, there were no fights, we never had anything go wrong…and then when I got out, the group started to fight!" Laudir was asked to leave the group in the early '80s to make room for Bill Champlin to join. Looking back on his time with Sergio Mendes from my interview with him in April of 2017 (just months before he passed away), he had mixed feelings: "I liked working with him, I liked to play with him, but he doesn't give credit to the musicians, he wanted all the things." But, ultimately, it was Sergio's invitation that allowed Laudir to infiltrate pop and rock, so he paid his respects: "I love Sergio, man. He's the biggest name. It's Carmen Miranda and then it's Sergio Mendes."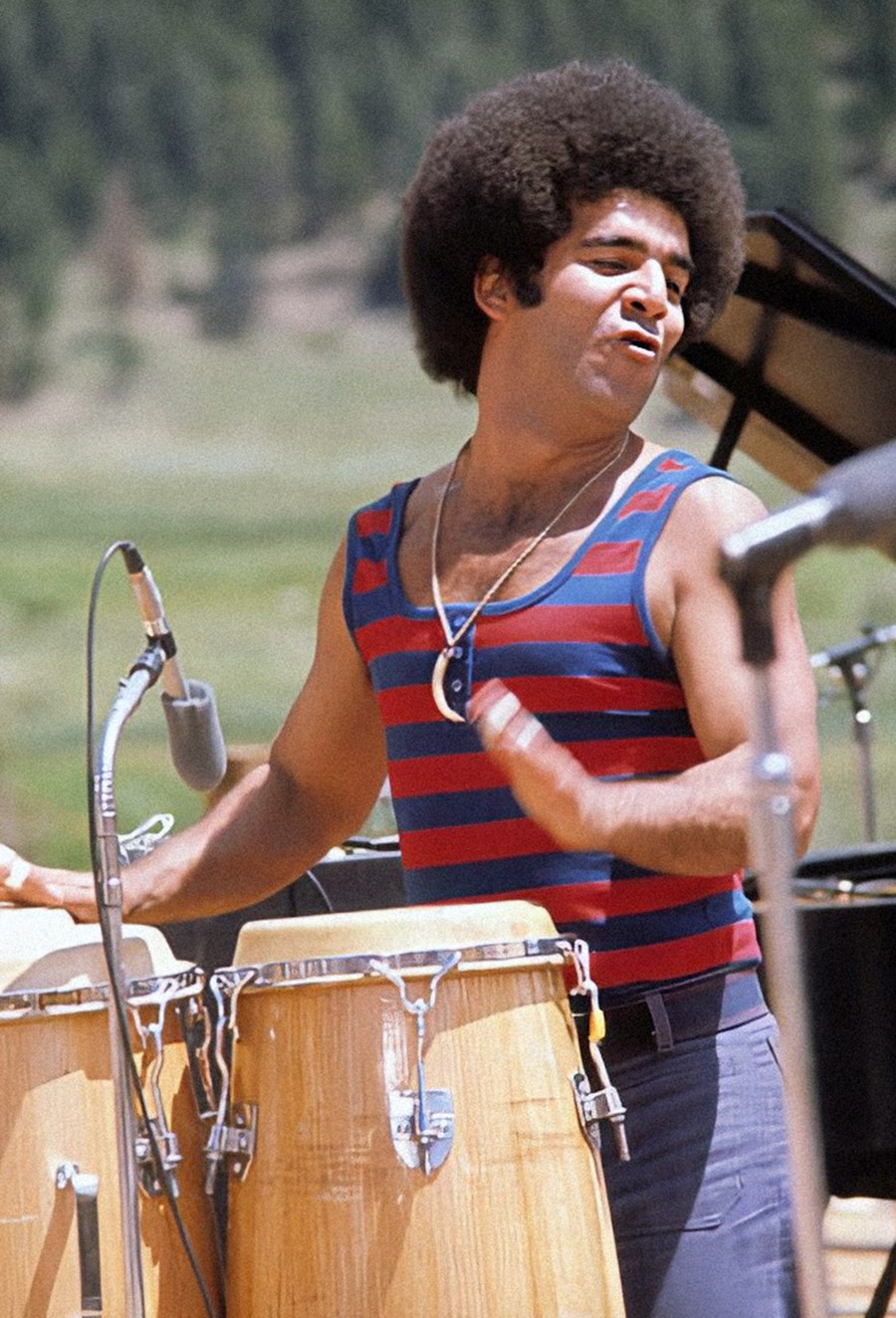 Brazilian Rhymes
Coincidentally, Earth, Wind & Fire recorded a Brazilian-flavored song at Caribou Ranch just a few months before Laudir's first visit to Colorado with Chicago. " 'Caribou' is a beautiful Brazilian-inflected vocal jam that could well be Azymuth under the direction of Marcos Valle or Burnier & Cartier," Brian Cross wrote in his essay "From Bahianas to the King of Pop." But Maurice White's R&B institution wasn't new to Brazilian sounds; as Maurice, his bassist brother Verdine, and vocalist Philip Bailey will tell you, it all started with Sergio Mendes. In fact, their first explicit foray into Brazilian music came on their previous album, 1973's Head to the Sky, which featured a cover of Edu Lobo's composition "Zanzibar," which was almost certainly molded after Sergio Mendes and Brasil '77's version from their 1971 album País Tropical, coincidentally the first Sergio album to feature Laudir de Oliveira on percussion.
Before Earth, Wind & Fire's bandleader Maurice White heard Sergio Mendes and his pop-Brazilian sounds over the radio like everybody else, he caught the hustling bandleader early in his U.S. career playing the same Chicago, Illinois, venue where Sergio plucked vocalist Lani Hall out of obscurity. "I believe my love for Latin music was born in those many nights spent on Wells Street," White wrote in his biography, My Life With Earth, Wind & Fire. "On one occasion I saw Sergio Mendes and Brasil '66 at a club I used to play and hang out in, Mother Blues. I liked his brand of samba, pop, bossa nova, and Latin music rolled into one." At this time, Maurice White was working as a session musician for Chess Records, eventually playing drums for Ramsey Lewis, who was no stranger to Brazilian music, having recorded a bossa nova album in 1962. By the time White founded Earth, Wind & Fire in 1970, like Sergio Mendes, his goal was to combine a lot of disparate influences in his music. "EWF was a unique assortment of genres and musical personalities," bandmate and vocalist Philip Bailey wrote in his memoir, Shining Star: Braving the Elements of Earth, Wind & Fire.
"Vocally, Maurice and I were both heavily inspired by Sergio Mendes and Brasil '66," Bailey wrote. "Brasil '66 was composed of four men and two women, with Sergio playing piano and arranging the music. We both liked that Sergio sound…it comes off sounding very airy, cool, and breathy. Their tunes were tight, catchy, and seamless, with vocal arrangements of contemporary hits and standards that featured mixed world rhythms like Brazilian samba and jazz changes with a positive bounce. We listened carefully to early albums like Herb Alpert Presents Sergio Mendes & Brasil '66 and Equinox… When you analyze our songs in the context of high- and low-octave blend, there's a lot of Brasil '66 shining through!"
Maurice's brother, bassist Verdine White, confirmed the Sergio influence in an interview with Brian Cross: "Maurice listened to a lot of Sergio Mendes back then…and 'Zanzibar'—those great vocals that were on there—that was Philip and 'Reece [Maurice] doing those top vocals. And then we did 'Caribou'—that was actually all of us. That's kind of how it started. 'Reece was actually the person who really brought it to the band." Another early expression of Earth, Wind & Fire's Latin/Brazilian influence showed up in a 1974 collaboration with Maurice White's old mentor and bandleader, Ramsey Lewis. The song "Sun Goddess," from the album of the same name, has a distinct Brazilian rhythmic feel and sunny vocal harmonies clearly inspired by Sergio Mendes.
Earth, Wind & Fire might have already been on to the Brazilian sound, but by 1977 the band went to the source. In early 1977, Maurice White took a much-needed vacation to Latin America, including an extended visit to Brazil where he met and bonded with the arranger, producer, and keyboardist Eumir Deodato and the singer and composer Milton Nascimento. "Between those two incredible musicians, the rhythm in the country's very soil, the food, and the beautiful Brazilian people, I left there floating, fully inspired," White wrote in his biography. In order to realize his fresh musical vision for their next album, All N' All, White tapped Deodato, Milton, and, as soon as he got back to L.A., Sergio's most recent rhythmic import, Paulinho da Costa.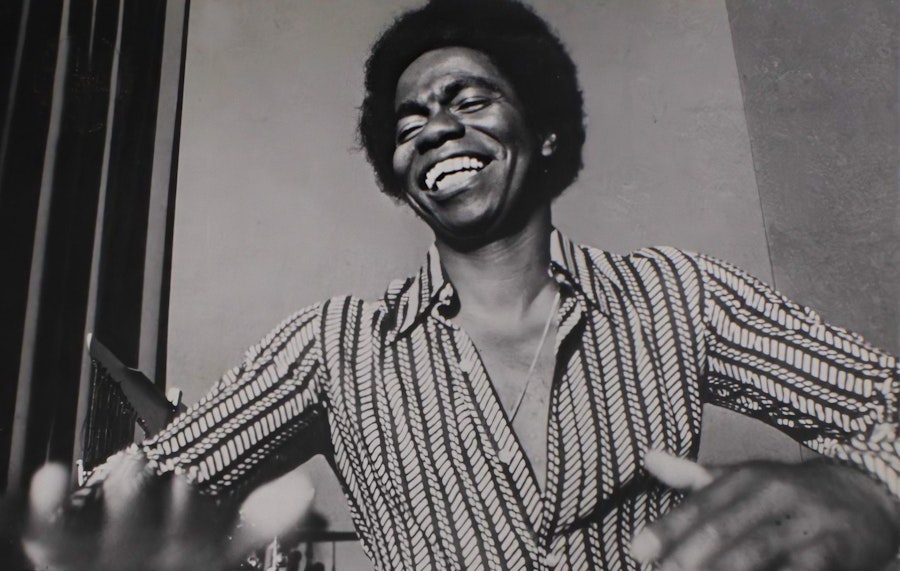 Paulinho da Costa, Pop's Percussionist
Even before Laudir de Oliveira's departure to join Chicago, Sergio added a second percussionist to his already formidable rhythm section, sending for a veteran percussionist from the Portela samba school based in the Madureira neighborhood of Rio de Janeiro. "In Brazil, people always encouraged me to go to the U.S," Paulinho da Costa told Brian Cross. "Then Sergio Mendes made me an offer and as my wife was expecting a baby and the offer was good, I thought it was a good opportunity to come to the U.S. I had always admired the jazz and Latin music scene in the U.S. I arrived in Los Angeles on January 4, 1973. This was in the second wave of Sergio Mendes."
"In sending for Paulinho, he must have known he was revitalizing his 'kitchen' with a spark of new energy," Brian Cross wrote of Sergio. "Paulinho da Costa has the broad palette of Airto, but is a much more controlled, pocket kind of percussionist." Paulinho played with Sergio Mendes and Brasil '77 for the next four years, but he also sidelined as one of the hardest-working session musicians in Los Angeles, appearing on countless recordings—no joke, he might hold the record for most sessions—for soul, funk, disco, jazz, and pop acts from Moacir Santos to Michael Jackson, Quincy Jones to Ahmad Jamal. "He took over from King Errisson (the Bahamian giant) the mantle of pop's percussionist," Brian Cross clarified, before asserting that "the two main sessions that really changed pop music in my humble opinion are 'Don't Stop 'Til You Get Enough' by Michael Jackson and ['Love's Holiday/Brazilian Rhyme' from 1977's All N' All] by Earth, Wind & Fire. As it turns out, both tracks include Paulinho on percussion."
After departing Sergio's band, Paulinho went full-time freelance and launched a solo career, recording three albums for Pablo Records, the second of which, 1979's Happy People, featured an all-star lineup, including members of Earth, Wind & Fire and Stevie Wonder's band. A highlight of that album, "Love Till the End of Time," was sampled nineteen years later by the Black Eyed Peas for "Joints & Jam" from their first album, 1998's Behind the Front, a connection we'll return to shortly. Circling back to the elements, "Earth, Wind & Fire is a great example of how pop incorporates Brazilian music in a way that most of us don't even recognize," Brian Cross explained. "American pop expertly does this, feeding itself on the blues, the clave, and eventually Brazilian rhythms in discreet ways that make the inclusive leanings of samba part of our aural experience without openly exclaiming it." By the early '80s, Brazilian percussion was an essential part of any studio session rhythm arsenal whether it was Paulinho da Costa, Laudir de Oliveira, Dom Um Romão, or the handful of percussionists that weren't former members of Sergio's bands.
Literal and Musical Homecomings
Nineteen seventy-seven was the year of Sergio Mendes and the Brazilian soccer god, Pelé. Astute observers will notice that Pelé appears on the back of the Sergio Mendes and the New Brasil '77 album cover as the team doctor, tending to the bruised "players." That same year, Sergio headlined a special show to commemorate Pelé's retirement from his team, the New York Cosmos, and from professional soccer. Sergio also recorded a soundtrack on Atlantic Records for a French Pelé documentary where the athlete sings the lead to "Meu Mundo É uma Bola" ("My World Is a Ball").
Naturally, Sergio updated his sound and band name as soon as the previous one had become passé, in 1978, shifting to a disco-fied aesthetic with the short-lived Sergio Mendes and Brasil '88. The subsequent two albums for Elektra are some of his least memorable, save for an infectious disco anthem cowritten by Nathan Watts, "I'll Tell You," and a hauntingly moody take on the Nelson Angelo masterpiece "Tiro Cruzado." In 1979, Sergio returned to Brazil, ostensibly for good, recording his comeback album for Som Livre, Horizonte Aberto (released outside of Brazil as Alegria), which sounds surprisingly similar to his American productions, but refreshingly full of Brazilian compositions and top-shelf musicians, like Djavan, Toninho Horta, Waltel Branco, and more.
Apparently, not enough Brazilian listeners cared that he was gone or had returned, so before long, Sergio returned to L.A. and recorded his biggest hit yet, the 1983 quiet-storm staple "Never Gonna Let You Go." The song has about as much to do with Brazil as ice fishing. Coincidentally, Sergio landed this #4 hit upon his return to A&M records where he'd last had any major hits with his Brasil '66 band; but now, two decades deep, he's finally just Sergio Mendes, untethered from his evolving band name and revolving personnel. That same year, he reunited with Brasil '66 vocalist Lani Hall and her husband and Sergio's former producer (and A&M founder) Herb Alpert to produce the theme song to that year's James Bond vehicle Never Say Never Again. In 1984, his song "Olympia" was used as a theme for that year's Olympics held in Los Angeles. A couple more albums on A&M followed in the '80s with heavy involvement from his old friend and songwriter Dori Caymmi, before he struck commercial and Grammy (Best World Music Album) gold by returning to his original hit formula with Brasileiro for Elektra in 1992.
"Mixed in Los Angeles, the album melds sensual Brazilian flavor with bold, contemporary styles, putting Mr. Mendes into a league with jazz innovators like Herbie Hancock, Quincy Jones and Miles Davis. This album has been at the top of the world-music charts for five weeks," Marisa Fox wrote in her contemporary review of Brasileiro for the New York Times. Like with his original hit formula for Brasil '66, he hunted down the best up-and-coming songwriters and performers, none more notable than the Bahian percussionist, singer, and songwriter Carlinhos Brown. "The album was praised as the most Brazilian thing I've ever done," Sergio says, shrugging with satisfaction. "Carlinhos Brown was in there, and João Bosco, and I introduced a whole new generation of Brazilian composers, such as Ivan Lins." All I know is Carlinhos Brown's composition, singing, and playing on "Magalenha" continues to devastate dance floors worldwide.
But after nonstop recording and touring for three decades, Sergio finally hit a slump. "During 1996 to 2006, I was not feeling motivated," Sergio tells me. "I was traveling, always touring, but I was not making a record, because I didn't have any ideas. I was kind of, not burned out, but I didn't have any interest until [will.i.am] came in and said, 'Hey, let's make a record,'" Sergio explains, pointing over the shoulder towards the stately front door of his resplendent Encino home. "Will came through that door one day. He rang the bell. I had never met him before, just like that, holding my records and told me that he grew up here in L.A., and he knew everything I'd ever recorded." The Black Eyed Peas producer and solo star pitched Sergio on a collaborative album à la Carlos Santana's 1999 comeback album, Supernatural, with à la mode production and different contemporary singers and MCs adorning every track, from Justin Timberlake to Pharoahe Monche (and that's just on one track!). The result, 2006's Timeless, put Sergio back on the pop map after a decade in the wilderness. He parlayed that success into two soundtracks for the animated films Rio and Rio 2, and was even nominated for an Academy Award for the former in 2012.
Taking a cue from his old friend Stevie Wonder, Sergio's latest album is titled In the Key of Joy and is coupled with a documentary about his life, which premiered in January of 2020. The film has yet to receive widespread distribution but boasts an all-star cast singing Sergio's praises, including Harrison Ford, Quincy Jones, will.i.am, and John Legend, among many others. At eighty years old, Sergio doesn't appear to be stopping, but this latest album and documentary seem to offer a summation of his achievements to date.
If you ask me, Sergio's greatest achievement is his role as an ambassador for one of the most remarkable bodies of popular music, the music of twentieth-century Brazil. "The thread of this music runs through a lot of musicians," Verdine White of Earth, Wind & Fire told Brian Cross. "People go to the well of this kind of music as they would jazz, as they would classical music. This is Brazil's classical music. It was really Sergio that brought a lot of the music to America."
Alongside Miriam Makeba and Carlos Santana, in the '60s and '70s, Sergio Mendes introduced new rhythms and styles to global popular music, paving the way for the coming wave of "world music" with all of its highs (Analog Africa, BBE, Mr. Bongo, and Luaka Bop) and lows. It's only fair he took home a Grammy for best World Music Album in 1993; he virtually invented the so-called genre, simply by rearranging and reimagining the music of his home country for a global audience. "Music for me is the international language," Sergio says. "I think globally. If it's a great song, it will be a great song anywhere. I don't do a record for the U.S. and a record for Brazil, and luckily I do have an international career, so if I make a record, it's for the world."