To celebrate the launch of Technics True Wireless Earbuds: EAH-AZ60 and EAH-AZ40, we're featuring a short series of exclusive mixes hand-tailored for different scenarios. For the second in the series, we presented Phill Most Chill aka Soulman World of Beats with an "Out Digging" theme. As one of the world's most renowned beat connoisseurs, Soulman gained notoriety for his World Of Beats column in Rap Sheet and his series of Archeologist Classics mixtapes, which ran to over thirty volumes. We are very excited to present this all-vinyl mix, which gets to the essence of digging in the crates.
TRACKLIST:
Tata "Underdog"
Sweet Maya "People Suite"
Starship Orchestra "New York"
Roy Roberts "You And Me Together"
SOUL "This Time Around"
Rob Mehl "Taste And See"
FBI "Bad Deal"
Roscoe Robinson "What Color Is Love"
Yaphet Kotto "Have You Ever Seen The Blues"
Mean Machine "Dull Knife"
Ruud Brothers "Naked Plus"
Voices In Latin "Groēnland"
Capricorn College "Sei Giorni Su Sei"
Cabildos "Barrio Bueno"
Juan Pablo Torres "Son A Propulsion"
Cosa Nostra "Change Of Mind"
Interlude
Nusrat Fateh Ali Khan "Sweet Pain"
Sunshine People "My Dreams"
Lamont Zeno Theatre "Tell Them They Are Beautiful"
Thee Sacred Souls "Weak For Your Love"
Branislav Zivkovik "Extemporare"
Paul Kass "The Big Climb"
Sundrops 
H Flowers "Light Four"
Luis Bacalov "Carrefour"
First Gear "Share The Feeling"
Black And Blues "Chains"
ABOUT TECHNICS TRUE WIRELESS EARBUDS
Experience the legacy of Technics' unparalleled high fidelity sound in a versatile earbud. Switch seamlessly from listening to music, to making phone and video calls, to working out with a comfortable, just-right fit and IPX4 water resistance.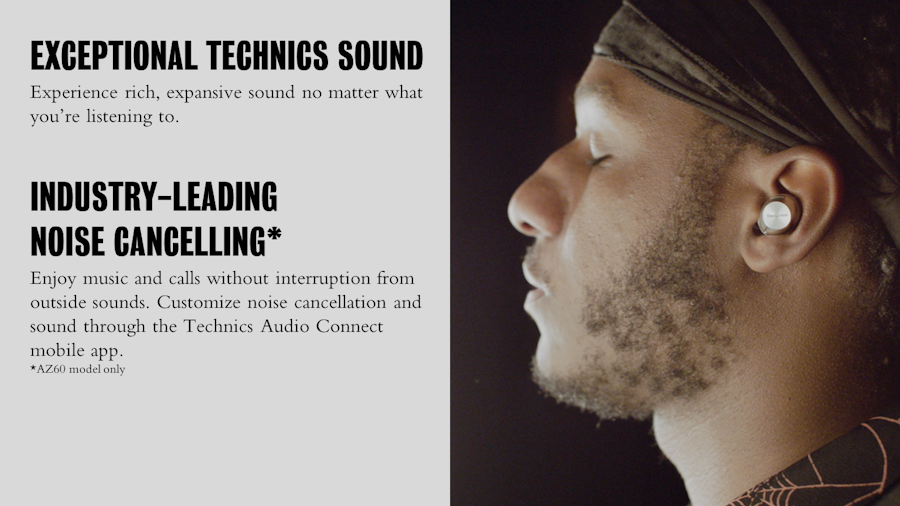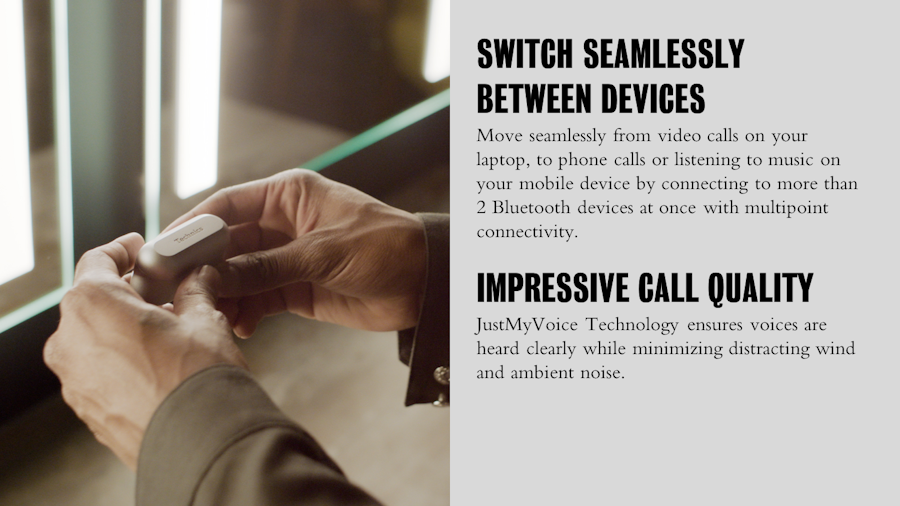 Your Obsession. Our Legacy. Indulge in Superior Sound.